Ayesha and Stephen Curry's 3 Kids Look beyond Cute with Their Fluffy Afro Hair in a New Photo
Ayesha Curry, the wife of NBA superstar Steph Curry, takes to Instagram to show herself spending time with her children with a stunning photo of her three kids showing off their magnificent afros.
Ayesha Curry has picked yet another day to dedicate her social media to her precious children, her two daughters, Riley, Ryan, and her son, Canon, by sharing a heart-melting photo of the most accurate depiction of sibling love.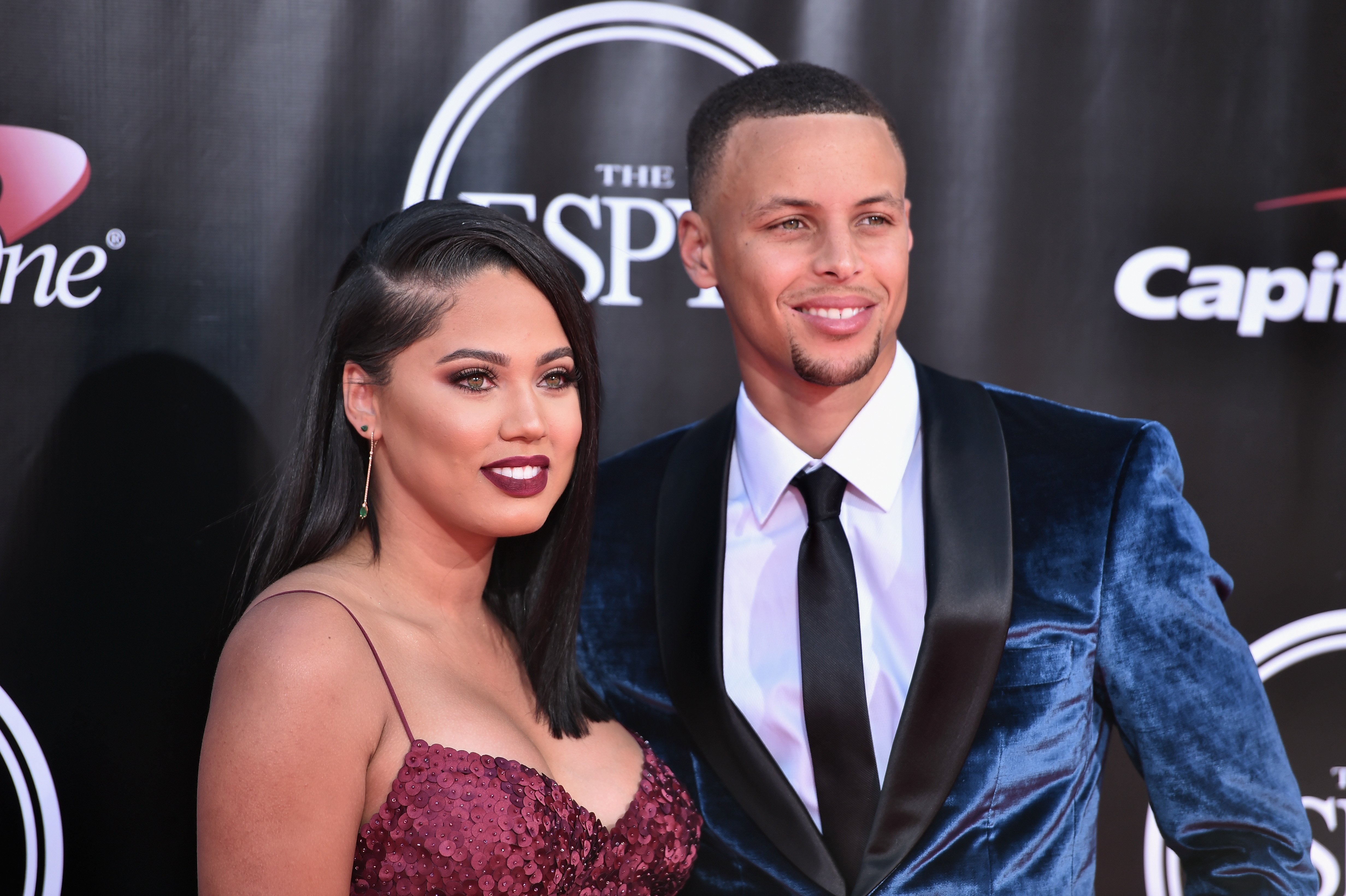 In the picture, all three Curry kids were huddled together with big sister, Riley, holding her baby brother Canon in her arms while pressing a soft tender kiss on his cheek. 
The toddler was, however, a bit skeptical and gave her a funny "side-eye" look while his other sister, Ryan, held his other hand. All three kids were rocking their gorgeous natural brown and golden afros.
The proud mom's followers rushed to the post's comments section to comment on how cute the siblings looked and how divine their hair looked.
Ayesha does not feel the need to doll up her children for the internet's approval.
Ayesha's mommy skills, obviously, doesn't end at taking the cutest snapshots of her kids. She's also defensive when it comes to her children, especially against internet trolls who won't leave her and her family be.
A long while ago in 2018, Ayesha, who has made her mark as a seasoned celebrity cook, took to Instagram with an adorable video of her and her then-6-year-old daughter, Riley, making their version of a Progressive "Meat Sweets" commercial. Ayesha wrote:
"She's getting so big y'all ??. I hope she'll always love being silly with me. My big girl."
After the clip dropped, several comments complained about Riley's hair and chastised Ayesha for neglecting her kid's hair and not "at least" run a brush through the hair.
The cookbook author clapped back at the mom-shamers by telling them that she did not feel the need to doll up her kids to gain anyone's approval.
If that was what the hair-shamers wanted to see, she advised that they find another Instagram page because her page was not the one for them.
Her husband, Steph, the Golden State Warriors star, was spotted proving the trolls wrong in a clip which showed him affectionately styling Ryan's hair.
A few months after the "hair incident," the lurking trolls showed up yet again to pass off snide comments about baby Canon's weight after she shared a family photo of them at the 2019 Western Conference Finals game. She shut down that hateful aura, too, with immediate effect.
The mommy of three juggles her career being the host and executive producer of ABC's "Food Fight, the captain of many other projects, along with being a mother to her kids. Ayesha is the definition of a supermom!