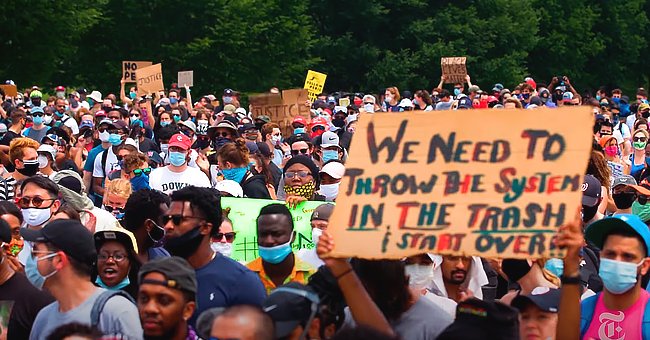 Youtube.com/The New York Times
Police Officer Shot during George Floyd Protest Is Paralyzed from Neck down and Cannot Speak

The police officer named Shay Mikalonis, who got shot in the head during the George Floyd protest, is reported to be paralyzed and cannot speak.
Shay, 29, was among the police officers dispersed across the country to curtail the protesters. Many discontented citizens took to the streets these past few weeks to protest against the discriminatory manner in which the law enforcement runs.
This happened after the death of an African-American man, George Floyd, who was allegedly asphyxiated by a white Minneapolis cop.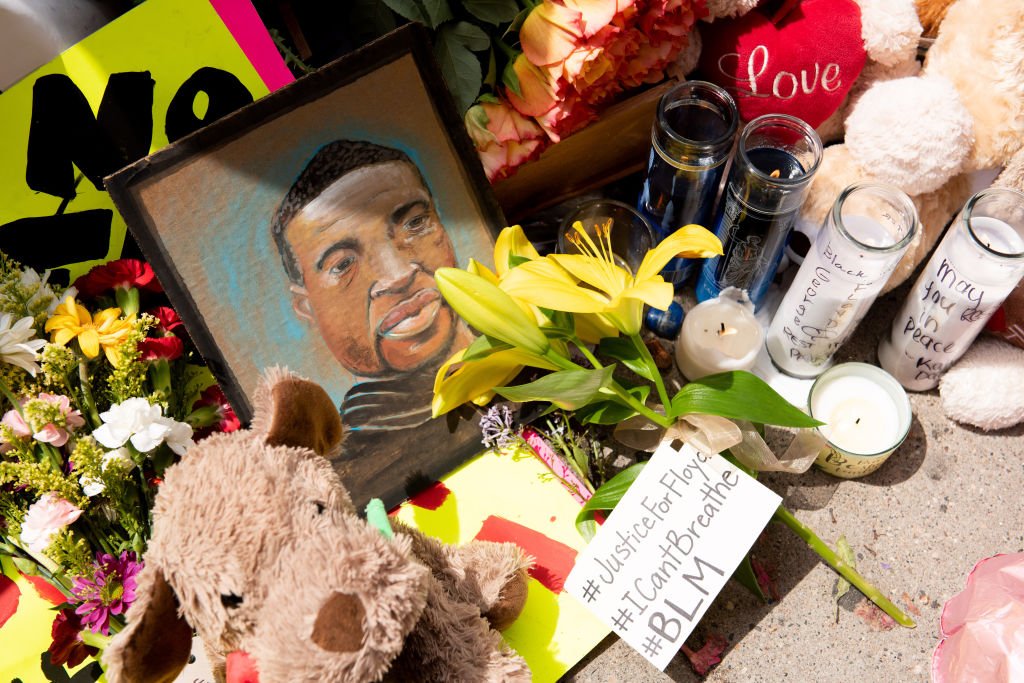 The memorial for George Floyd as seen on May 27, 2020. | Photo: Getty Images
A nationwide protest erupted, and as much as some citizens organized peaceful marches, a few others took advantage of the situation and subscribed to looting and vandalism.
During a Las Vegas protest, officer Shay got shot in his head by a 20-year-old named Edgar Samaniego. Reportedly, police footage showed the shooter pointing his guns at several officers, while taking shots at them.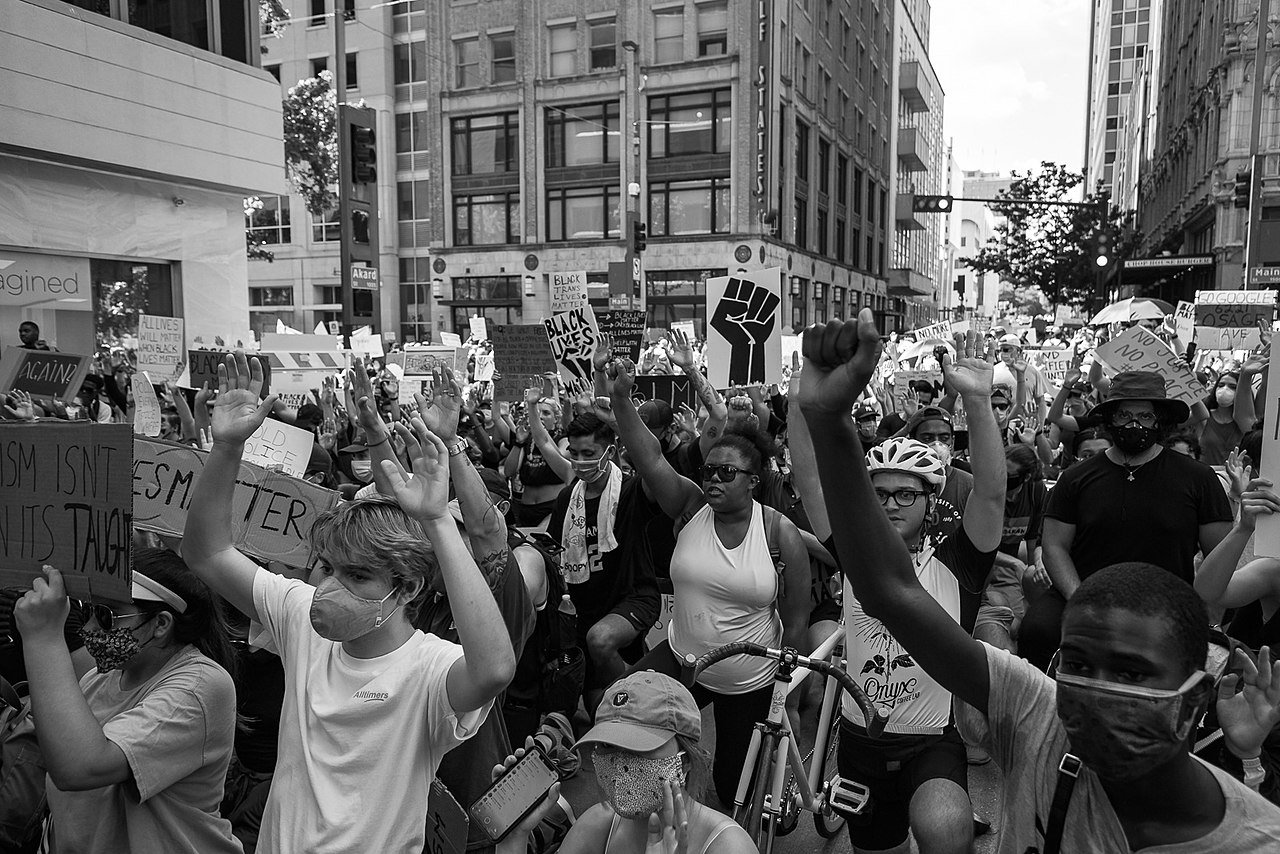 George Floyd protest against police brutality in Dallas on June 6, 2020 | Photo: Wikimedia
The 29-year-old who suffered from a gunshot wound is said to be paralyzed from the neck down and is unable to speak.
However, his family members have expressed their gratitude towards the medical officials at the University Medical Center in Las Vegas, for looking after the injured officer.
St. Louis also recorded police death in the hands of a protester.
The news sparked another kind of debate on Twitter. One person seemed somewhat pleased with the tragedy, and the commenter focused on how the police are always in the way of protesters.
Another Twitter user commented that all lives, police or protesters should matter. The comment read: "His life matters just as much as anybody else. All life matters."
George's death isn't the only African-American death, by the police, that was recently recorded. A white police officer in Atlanta shot a 27-year-old make named Rayshard Brooks.
During the Atlanta protest, Sgt. John Chafee, who has been suspended, fired his gun at the deceased It further spiraled into chaos as angry protesters razed down the fast food restaurant, Wendy's building and mounted roadblocks.
St. Louis also recorded police death in the hands of a protester. 24-year-old Stephan Cannon shot a 77-year-old retired police captain named David Dorn.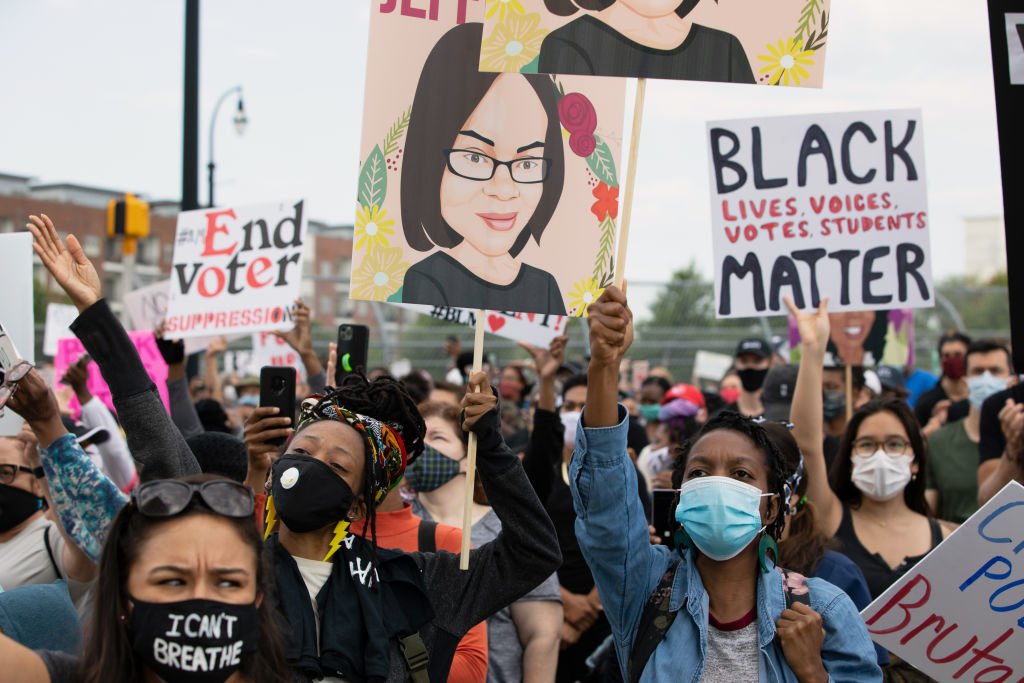 Protesters chant while gathered for the March On Georgia, organized by NAACP, on June 15, 2020 | Photo: Getty Images
Dorn was said to be protecting his friend's shop after realizing that Cannon made his way into it, to steal. Asides from facing murder charges, Cannon was charged with robbery and possession of a firearm.
Please fill in your e-mail so we can share with you our top stories!