Officer Shay Mikalonis May Need Ventilator for Rest of His Life after Being Shot during Protests
Protests over the death of Minnesota native George Floyd have been raging for over a week. Sadly, there have been some unintended casualties along the way. 
Earlier this week, the Bolden Area Command published a statement on Twitter explaining that Shay Mikalonis, a police officer who got shot at a protest, might spend the rest of his life on life support. 
Mikalonis is a 29-year-old police officer from Las Vegas. He was part of the police force trying to clear protesters along the Las Vegas Strip on May 25, per reports. However, someone fired a gun amid the rumble, and the bullet hit him in the head. 
Praying For Shay🙏🙏
Keeping Shay's Families Blood & Blue in my thought & prayers.
We Support You #BAC #LVMPD.
Keep On Fighting Shay 🙏 💙#PrayForShay #ThankYouForYourService#BlueLivesMatter#ThinBlueLine pic.twitter.com/RZCcjAG0CS

— Mary I Fleshman (@mmfleshman) June 10, 2020
The officer was immediately taken to the trauma facility at the Las Vegas University Medical Center. While the hospital's practitioners are still working on his case, a lot of work remains. 
The statement published was from Mikalonis' family. In it, they explained that he is still in critical condition. The statement adds:
"Shay is on a ventilator and will be for the foreseeable future and perhaps the rest of his life… He had a setback today, but the outstanding staff is working to get his vitals back under control."
June 10, 2020
The statement did point out that Mikalonis is awake and can recognize his family. However, he still has quite a long way to go before he makes a full recovery. 
His family adds that they remain concerned for his well being. Concluding, they appreciated everyone's support and continued to seek prayers.
Derek Chauvin got a third-degree charge first. However, the charge got upgraded earlier this month.
We believe in the power of prayer & continue to ask that you lift up Shay in your prayers. Shay is a fighter & we have faith his situation will continue to improve. Thank you for all your support for Shay & his family!#BAC #BACFAM #LVMPD #Pray4Shay #PrayForShay #LasVegas #Vegas pic.twitter.com/KiwZ5fLrVW

— Bolden Area Command (@LVMPDBAC) June 9, 2020
Mikalonis' case is one of the top reasons why many have discouraged violence during these protests. While peaceful demonstrations are fine, several areas have recorded some nasty altercations. 
The case concerning Floyd's death is also still on. Last month, Derek Chauvin, the officer who allegedly killed Floyd, got arrested with murder charges filed against him. At the time, Hennepin County Attorney Mike Freeman said:
"We have to charge these cases very carefully because we have a difficult burden of proof." 
Derek Chauvin got a third-degree charge first. However, the charge got upgraded earlier this month. He now faces a second-degree murder charge. 
The officers who were caught on video at the scene of the crime have also gotten charges of their own. All three now face charges of aiding and abetting second-degree murder and aiding and abetting second-degree manslaughter.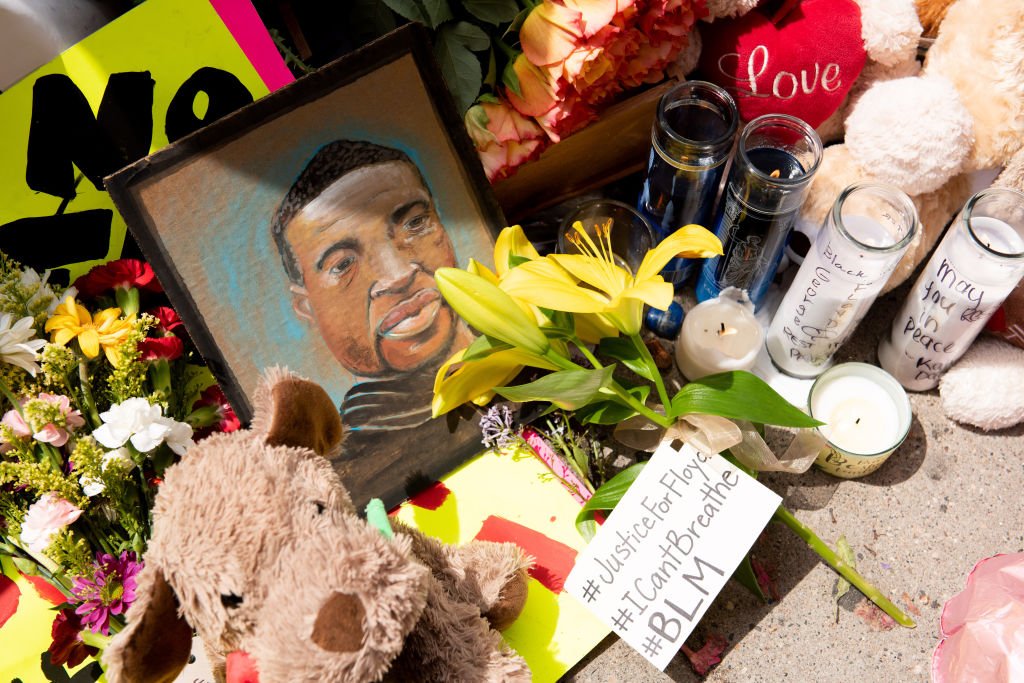 Authorities have arrested all four officers. For now, however, it is unclear when the trial for them will be. Despite all of this, the protests and calls for police reform have continued to ring.