Meagan Good and DeVon Franklin Celebrate Their 8th Wedding Anniversary with Special Posts
Megan Good and DeVon Franklin exchanged tributes to celebrate their eighth year anniversary. Good shared a lovely caricature of them while Franklin rapped for his "one love."
Eight years of marriage just proved to Meagan Good and Devon Franklin that their union is for keeps. The couple marked their milestone today with the promise of forever.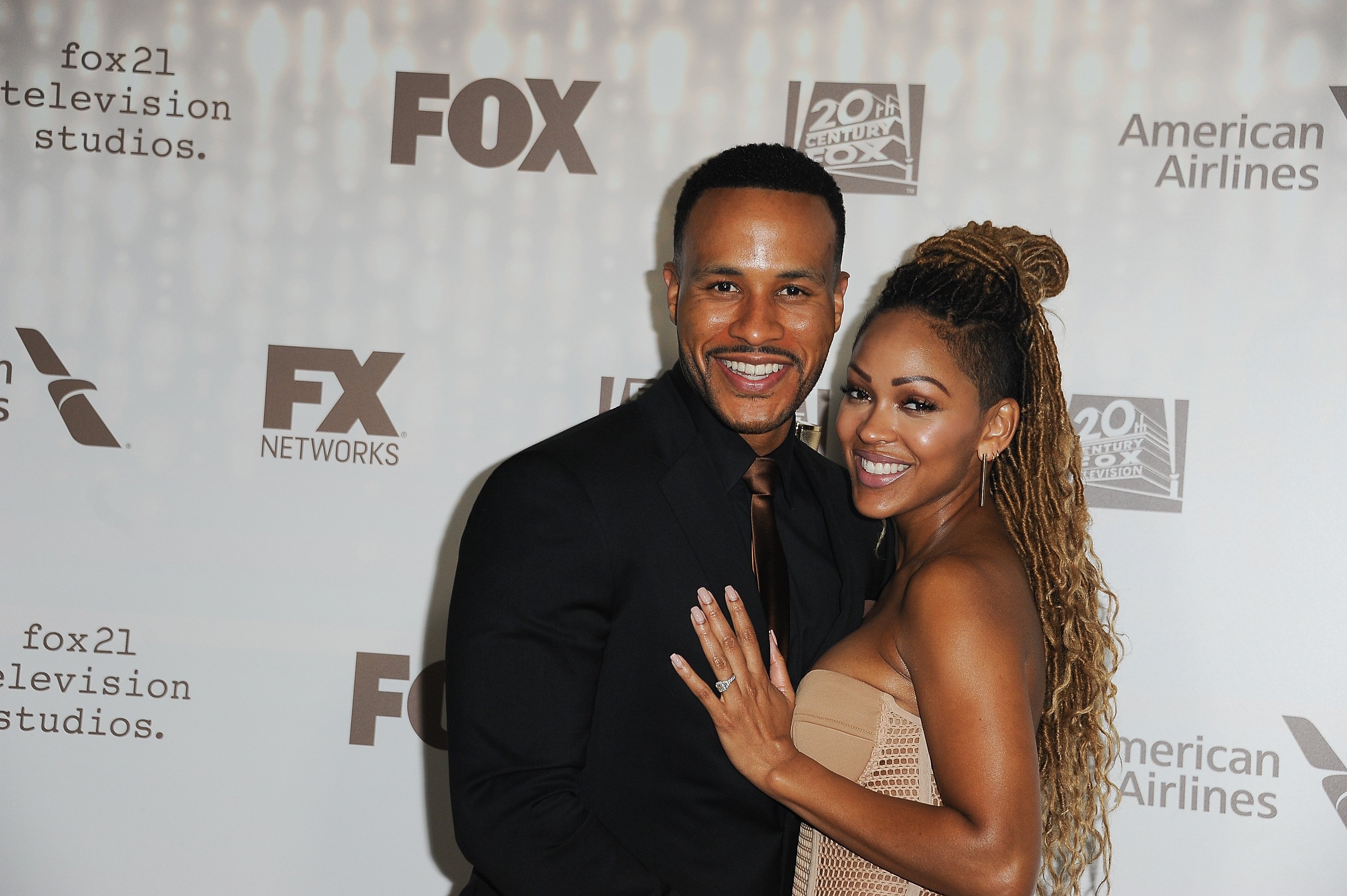 THEIR I DO'S AND DON'TS
It was back in June 2012 when Good and Franklin said their "I do's" at a winery in Malibu. It was barely a year after their first date while working together on the film, "Jumping the Broom."
In 2016, Good opened up to Oprah about how their love blossomed and knowing they were "the one" for each other.
The couple famously abstained from sex prior to their marriage. It was a decision they also discussed in their book, "The Wait" which gave advice to couples about finding other ways to be intimate before tying the knot.
ON THE BRINK OF STARTING A FAMILY
Waiting seemed to be what they also decided to do when it came to starting a family because it was only last year when Good revealed that they were finally ready to have children. The child star turned adult actress shared on her IGTV that she was embarking on a fitness journey to prepare herself to have babies.
While the couple has yet to announce a baby on the way, Good and Franklin are currently in cloud nine celebrating their eighth year anniversary. On their Instagram pages, they paid tribute to their union with sweet pronouncements for one another.
CELEBRATING EIGHT YEARS
Good shared a cute caricature depicting their wedding day and wrote,
 "8 Years Down .. Eternity To Go. Happy Anniversary My Lover Of Life."
Meanwhile, Franklin shared a clip of him rapping for his wife and chanting the lyrics  "One love, you're lucky just to have just one love." His caption read,
"I'm blessed 2 have u as my 1 Love @meagangood! Happy Anniversary my love!"
ON KNOWING HE WAS "THE ONE"
In 2016, Good opened up to Oprah about how their love blossomed and knowing they were "the one" for each other.
According to the "Shazam" star, she was at the breaking point of a four-year relationship when she reconnected with Franklin who's a film producer and Seventh Day Adventist preacher.
She revealed Franklin was an answered prayer. She instantly knew he was destined to be her husband after seeing how amazing he was and even when he thought she was way out of his league.
It's amazing how two people just know when they're right for each other. We have nothing but best wishes for Good and Franklin as they continue to venture into a lifetime of bliss together.