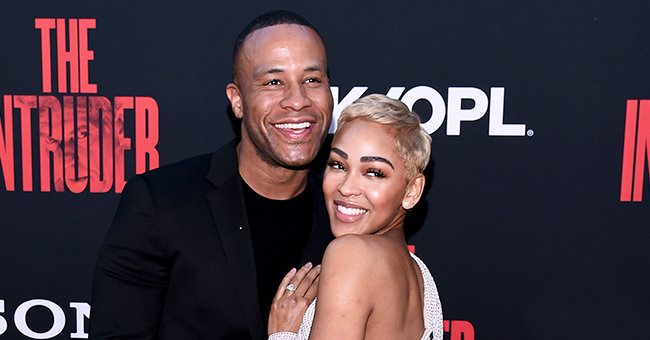 Getty Images
DeVon Franklin's Wife Meagan Good Shares Her 3-Step Relationship Prayer

The actress has been married to film producer, Seventh-day Adventist preacher, author, and motivational speaker since 2012.
In 2011, Meagan Good started dating DeVon Franklin, after getting to know him on the set of the 2011 film "Jumping the Broom." The child star was at the end of a "not-so-great" relationship, but when she got back from filming in Nova Scotia, apparently God talked to her.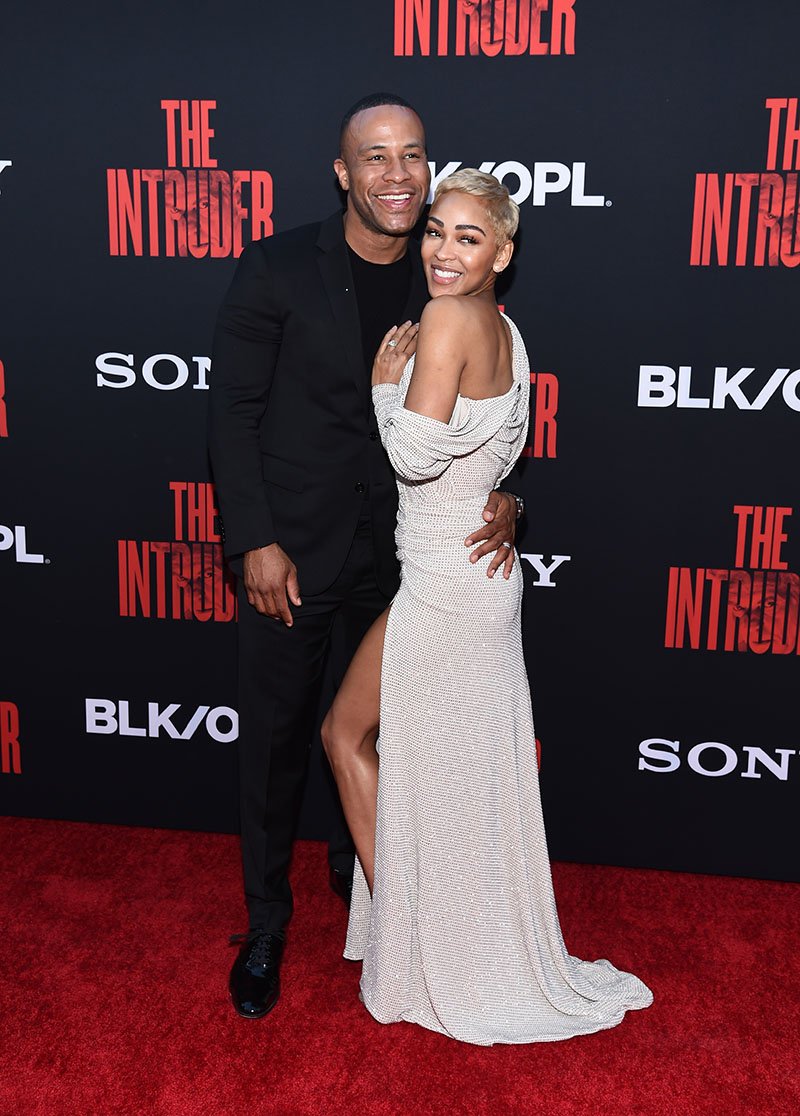 DeVon Franklin and Meagan Good attend the Screen Gems premiere of 'The Intruder' at ArcLight Hollywood on May 01, 2019 in Hollywood, California. I Image: Getty Images.
It all began with the simple question: "God, what do you want me to do next?" In response to her prayer, God told her to do three things—get out of her relationship, become celibate, and open her heart to her future husband. She said:
"The last thing was that God told me he [DeVon Franklin] was my husband. I didn't know him that well."
WORK ON HERSELF
When she shared with friends and family that God revealed to her that DeVon would be her husband, she was met with skepticism. For the next five months, she did what God said her to do and worked on herself.
The 38-year-old actress went on to share that although she had no prior romantic or flirtatious relationship with DeVon, she followed the guidance provided by God to work on herself.
They've become known for their honesty about their courtship, putting God first in their relationship, and their decision to wait until they were married before having sex.
MARRIED
Good and DeVon would later cross paths again at a premiere for a film project they both had previously worked on and the sparks flew from there.
The beauty actress told that she ran into him at the premiere, he asked her to coffee and from that point on, 10 months later they were engaged and 2 months later they were married. They've been married for 8 years in June.
FAITH FIRST
DeVon is a Seventh-day Adventist preacher and ordained minister, and everything in his life is geared towards his faith. He even unplugs from technology to read the Bible and attend church.
When he talked about his wife, he told the press that his main priority is to be an exemplary husband. DeVon explained why it's important for him to match his film career with his ministry.
He said "As I was pursuing my movie career, I realized the more I embraced the ministry side of my talents and gifts, the more doors opened because I was really being true to myself and who God created me to be.
Now, they are getting ready for adding some kids to the family. The couple is planning on having children and would like to be fit when that time comes.
Please fill in your e-mail so we can share with you our top stories!