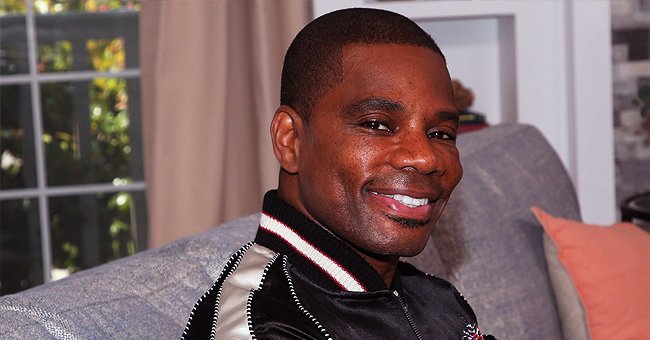 Getty Images
Kirk Franklin's Wife and Daughters Look like Sisters as They Pose in Beautiful Dresses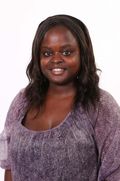 Kirk Franklin's wife and their beautiful daughters posed together while out at a restaurant. Their daughter, Kennedy Franklin, joked about them all looking like sisters.
Kirk Franklin was only 17-years-old when he welcomed his first child, a son named Kerrion Franklin. When he met his wife Tammy, she had already had a daughter, Carrington.
After getting married in 1996, the couple brought together their blended family and welcomed their son, Caziah, and a daughter named Kennedy.
In an interview with Oprah Winfrey, Kirk admitted that he felt his childhood was taken away from him after having a child as a teenager. It was something he said he tried to make up amid his success.
The gospel legend said having money allowed him to have the kind of fun he missed out during his childhood. His wife noted became more apparent when they had children, she joked, "whatever the kids got, he got."
Having young parents is something their daughter, Kennedy, recently joked about while out at a restaurant with Tammy and Carrington. While looking gorgeous in cocktail dresses, Kennedy said:
"A BEAUTIFUL black woman raised us and she over here looking like one of the sisters lol."
Kennedy looked stunning standing in the middle, wearing a leopard print dress and strappy heels. Carrington and Tammy opted for black 1960s style dresses with floral embroidery.
One fan agreed with Kennedy about how striking all the women looked said, "true!! You ALL are so beautiful!!" Another fan also added, "y'all look amazing."
Kirk admitted to BET that his beautiful family helped him stay grounded. After his second Grammy, he recalled getting home, and everything going back to normal. He said it served as a reminder that life was not about him. He explained:
"I came home and the first thing they said was, 'Dad, you gotta take the trash out because we have a soccer game and volleyball game.'"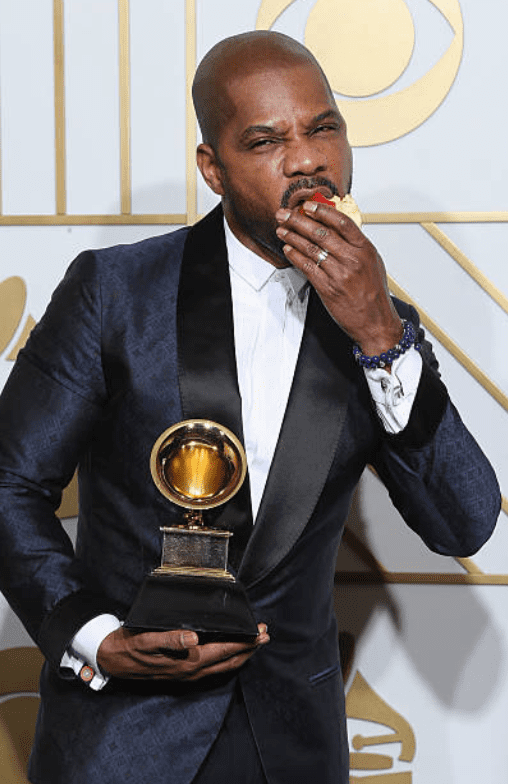 Kirk Franklin eats an apple while holding his award in the press room for the 58th GRAMMY Awards on February 15, 2016, in Los Angeles, California | Source: Frederick M. Brown/Getty Images
Kirk became a grandfather when Carrington and her husband Maxx Nakwaasah welcomed their son Shiloh in April.
Carrington and Maxx in a lavish wedding in Dallas, Texas, in 2016. When Kirk announced that his daughter was expecting, he joked on Instagram about not knowing that the couple was "having relations."
Please fill in your e-mail so we can share with you our top stories!