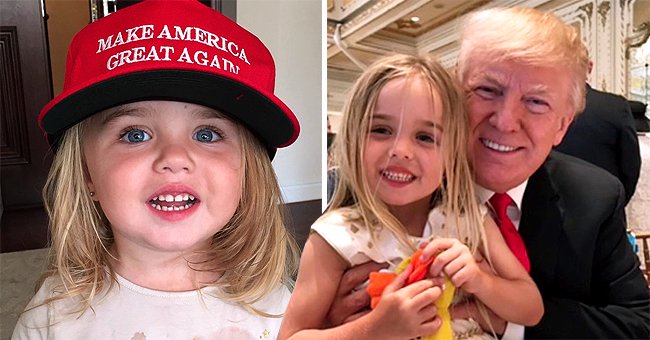 instagram.com/donaldjtrumpjr
Donald Trump Shares Sweet Birthday Tribute for Granddaughter Chloe on Her 6th Birthday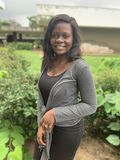 President Donald Trump is one of the busiest men, being the leader of the free world. However, he's still got time to celebrate family.
Yesterday, Trump took to Instagram to mark the birthday of his granddaughter, Chloe. In a post, he gushed about how proud he is of the little girl and his excitement at watching her grow.
The post showed a close-up photo of Chloe, who was smiling from ear to ear. She wore an oversized "Make America Great Again" hat, while her blonde tresses flowed freely. The blonde hair appears to be a regular in the Trump family.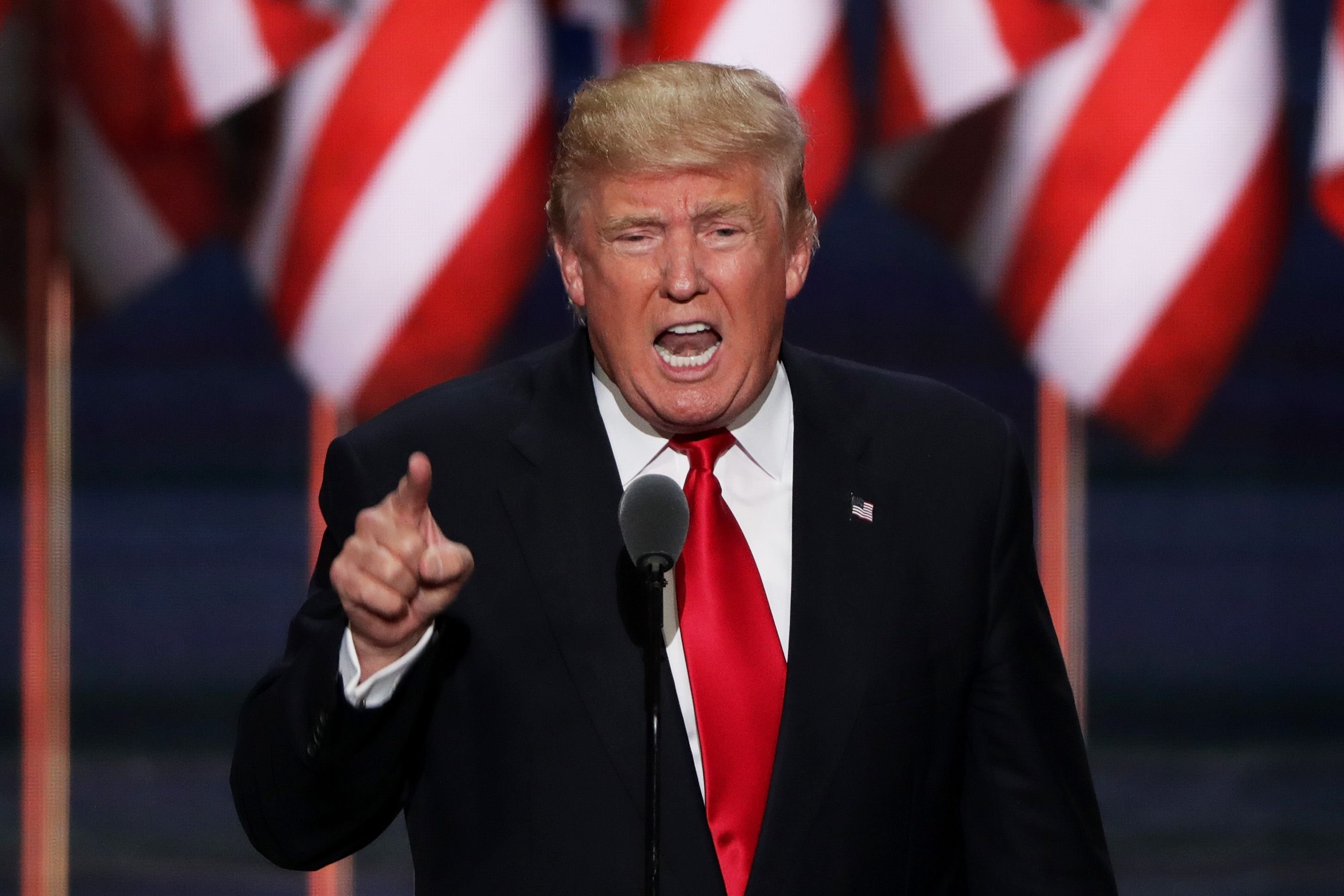 Donald Trump delivers a speech at the Republican National Convention on July 21, 2016, in Cleveland, Ohio | Photo: Getty Images
Chloe is the tenth grandchild of the President. She's the daughter of his first son, Donald Trump Jr., and his former wife, Vanessa. Before the couple split, they had four other children; Donald III, Spencer, Tristan, and Kai.
The Trump family is growing to be quite a big one, but grandpa always has time. In his post celebrating Chloe, he said:
"HAPPY BIRTHDAY CHLOE!..."
The other grandkids in the first family are quite many. Eric Trump, the second son of the President, has three children — Eric and Carolina — with his wife, Lara.
Ivanka Trump, who works as a senior adviser to the President, also has three kids. She shares Arabella, Theodore, and Joseph with her husband, Jared Kushner, who also works in the White House.
Many of them decided to celebrate former President Barack Obama instead, with a hashtag trending to that effect.
Chloe's birthday is also the latest in the line of the Trump family anniversaries. President Trump himself clocked 74 on Sunday.
Sadly, however, the President didn't seem to get the birthday he would have liked. According to reports, he was supposed to spend his day at a golf club in New Jersey.
More interesting is the fact that a lot of the President's detractors had begun to trend various anti-Trump hashtags on that day. Many of them decided to celebrate former President Barack Obama instead, with a hashtag trending to that effect.
The President also spent his day defending himself after a clip showed him descending a ramp after giving a speech. He seemed to be moving quite awkwardly, and Twitter was all over it.
Given that he's reportedly had a history of criticizing President Obama years back, many took the time to draw the parallels.
Please fill in your e-mail so we can share with you our top stories!