Donald Trump Junior Is a Proud Father of 5 Beautiful Children – Meet Them
Donald Trump Jr. is doing like his namesake, President Donald Trump, in that they both have five children. Trump Jr., however, has a much younger team behind him. 
Donald Trump Jr. and his ex-wife, Vanessa, got married in 2005. Soon after, the pair got busy creating their brood of mini-mes. In their time together, they ended up with five beautiful children.
Trump Jr., 42, is the oldest child of the President of the United States. Like his dad, he's also a businessman and former television personality. Let's meet his kids.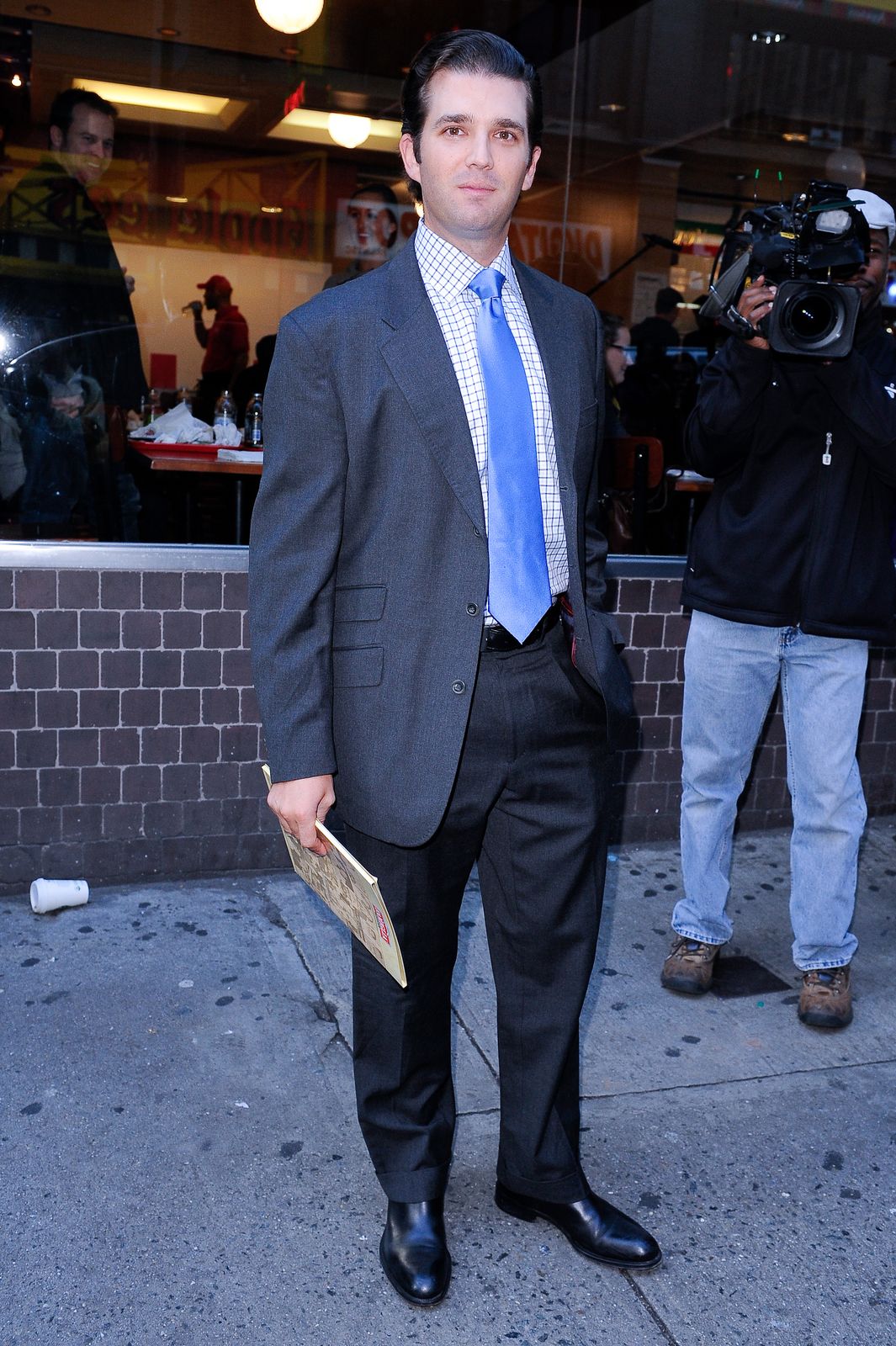 KAI MADISON 
Trump Jr. and Vanessa welcomed their first child in 2007. Kai Madison Trump is best remembered as a newborn for the full head of hair she sported soon after entering the world. 
Kai came in at six pounds, 12 ounces on May 12, after 21 hours of labor. Vanessa and her husband were in the middle of hosting an Operation Smile event when her water broke. She waited an hour before going to the hospital. 
Fast forward to 2018, and Kai was already making her mark in the world when she joined Instagram with her father's permission. She shared some impressive golfing videos on the platform. 
That same year was when Trump. Jr. and Vanessa got divorced. Two months in was Kai's birthday, which the businessman celebrated by giving his daughter a puppy, which she'd been wanting for years. 
DONALD TRUMP III 
In 2009, Trump Jr. and Vanessa welcomed their first son, whom they named Donald Trump III. He was born just after midnight on February 18, weighing in at eight pounds, 11 ounces, and measuring 20.5 inches. 
At the time, the couple was busy minding their newborn, but a friend of the family told People, "Everyone is doing well and is extremely excited about the new baby." 
TRISTAN MILOS
Another two years passed before Trump Jr., and Vanessa had their third child, another boy named Tristan Milos. His middle name comes from his maternal great-grandfather. 
Tristan entered the world weighing eight pounds, four ounces at 2:59 am on October 2, 2011. The couple told Us Weekly that their boy decided to come a week earlier than planned. 
Grandfather Donald Trump also shared a statement after the birth. "I am delighted that Don and Vanessa have a beautiful new member of their growing family," he said. 
Tristan M Trump 8lb 4oz born 2:59 am Sun oct 2. Mom and baby doing great! He can't wait 2 meet his big brother & sister

— Donald Trump Jr. (@DonaldJTrumpJr) October 3, 2011
SPENCER FREDERICK 
In 2012, Trump Jr. and Vanessa had yet another boy on October 21. Spencer Frederick was a relatively small seven pounds, 15 ounces, arriving at 6:09 am. 
His middle name is that of his paternal grandfather's. Trump told People that the baby was healthy and said he was "thrilled" regarding the new addition to the Trump family. 
CHLOE SOPHIA
On Monday, June 16, 2014, Trump Jr. and Vanessa welcomed their last child together. This time it was a bouncing baby girl whom they named Chloe Sophia. 
The newborn came in just ahead of midnight at 11:56 pm, weighing eight pounds, six ounces. Trump Jr. shared an official announcement via Twitter along with the hashtag, "Full House." It certainly is.
Its a girl!!!! @MrsVanessaTrump and I are very excited to be bringing home our little bundle of joy today. #FullHouse

— Donald Trump Jr. (@DonaldJTrumpJr) June 18, 2014
BIRTHDAY CELEBRATION 
In February of 2020, fans got to witness the heartwarming relationship that Trump Jr.'s kids have when eldest daughter Kai took to her social media to celebrate brother Donald Trump III's birthday. 
The 11-year-old, who's affectionately called Donnie by his siblings, was featured in five photos shared in the post. The last one also saw Kai standing proudly next to her brother. What a loving bunch.