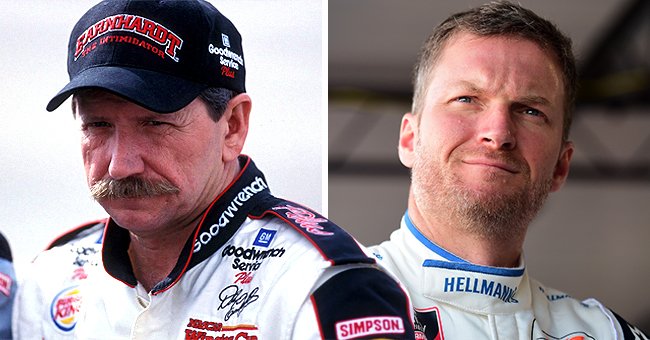 GettyImages
Dale Earnhardt Jr to Be Inducted into NASCAR Hall of Fame like His Late Dad
Dale Earnhardt Jr joins his late father as he gets selected for induction into the NASCAR Hall of fame—making them the sixth father-son duo to be enshrined.
Dale Earnhardt Jr. will reportedly be joining his father in the NASCAR Hall of Fame in 2021. They will reportedly be the sixth father-son set to be inducted.
Aside from Earnhardt, voters picked Mike Stefanik and Red Farmer to join the Class of 2021. Ralph Seagraves was chosen to receive the Landmark Award for Outstanding Contributions to NASCAR.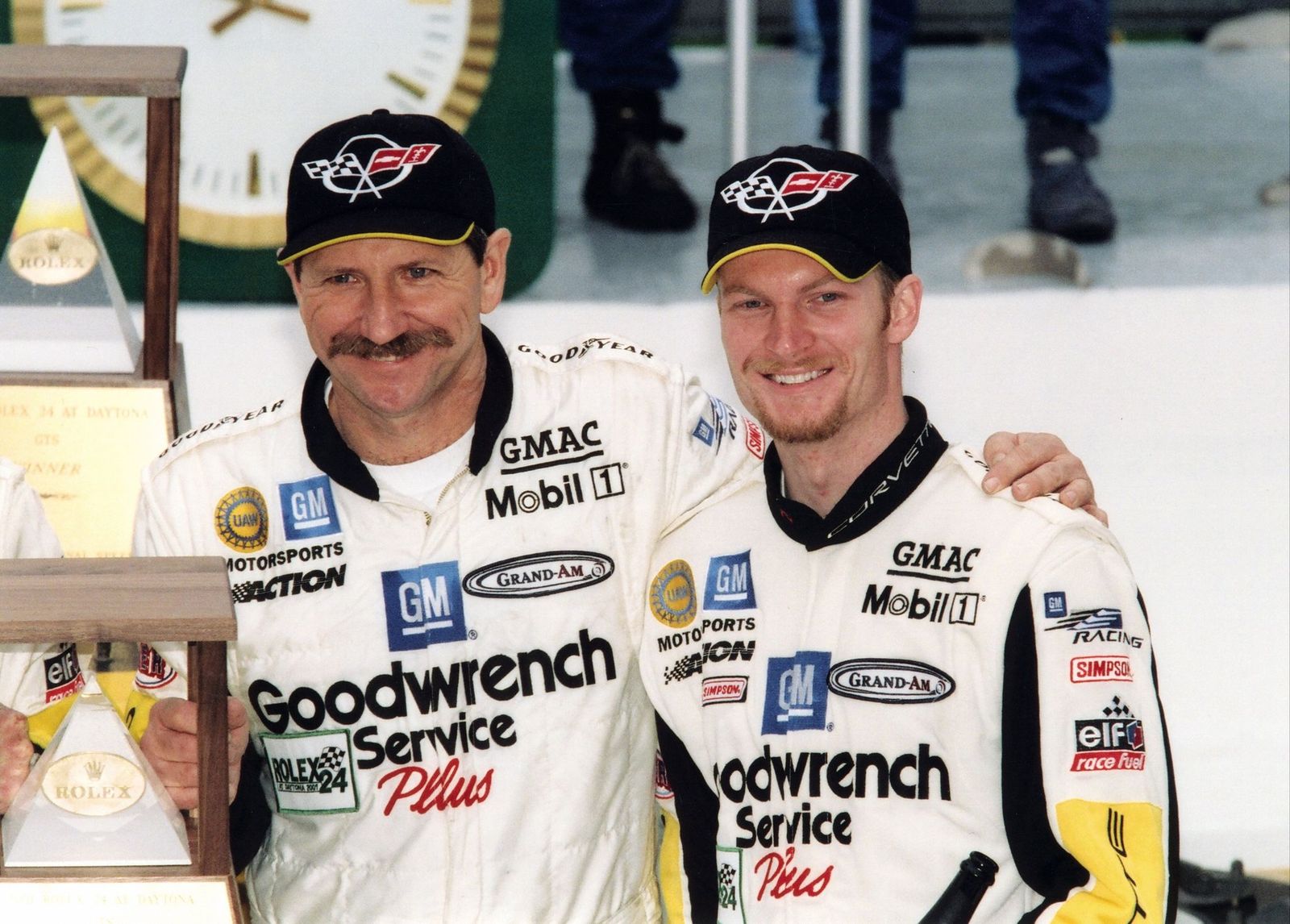 Dale Earnhardt Sr. and Dale Earnhard, Jr. pose at the raceway in Daytona Beach, Florida on February 4, 2001 | Photo: Getty Images
Earnhardt, Stefanik, and Farmer constitute the 12th class to be chosen for the Hall of Fame. Earnhardt allegedly received 76% of the votes, while Stefanik received 49%. Ricky Rudd was the third runner up, followed closely by Neil Bonnett.
Concerning how he feels about the induction, Earnhardt revealed to NBCSN's NASCAR America that he hadn't expected to make it to the list as he'd thought he was too young to get inducted this early. He said,
"I got real shook up, and i was extremely emotional to be nominated."
Voting was done virtually on June 9 because of the COVID-19 restrictions. The voting panel included 65 former drivers, inductees, NASCAR executives, industry leaders, media members, and one vote reserved for fan balloting.
The date for the induction ceremony will be announced in the future. This is reportedly the first Hall of fame class to be lowered to three inductees instead of five.
Earnhardt and Stefanik were chosen from 10 Modern Era candidates, while Farmer was chosen from five candidates from the Pioneer Era.
He was rushed to the hospital where he was pronounced dead.
Earnhardt has made 631 Cup starts between 1999-2017—earning 26 wins, 149 top-five, and 260 top-10 finishes. His highest single-season finish was third in 2003.
He has also made 142 careers Xfinity Series starts from 1996, earning championships between 1998-99 when the series was referred to as the Busch Series.
Since he retired from the Cup Series, Earnhardt has become a NASCAR analyst for NBC Sports. However, he's kept his hand in racing—making one start per season in the Xfinity Series.
After finishing fifth in Saturday's race at Miami, Earnhardt revealed that the competition may be his last race ever as a NASCAR. Earnhardt stated,
"It's just a lot of commitment, and I don't know. It's getting to the point where I've got to decide whether I'm helping things or I'm not helping the team, can I help the team in other ways."
Earnhardt's father, Dale Earnhardt, was in the inaugural NASCAR Hall of Fame class of 2010. He passed away on February 18, 2001.
He had reportedly been driving his famous black Chevrolet, vying for the third position when he hit another car and crashed into a wall. He was rushed to the hospital where he was pronounced dead due to his head injuries.
Please fill in your e-mail so we can share with you our top stories!