Cardi B Reveals New Lip and Chest Piercings and Shows Painful Process Getting Them
Cardi B proves she can handle the pain when it comes to getting new piercings by documenting the process of herself getting new lip and chest piercings.
Every person's threshold for pain is different. While some can withstand a high amount of pain, others chicken out at the sight of sharp objects.
Singing sensation and rapper Cardi B shows that she has a high threshold for pain as she got new piercings on her lips and chest.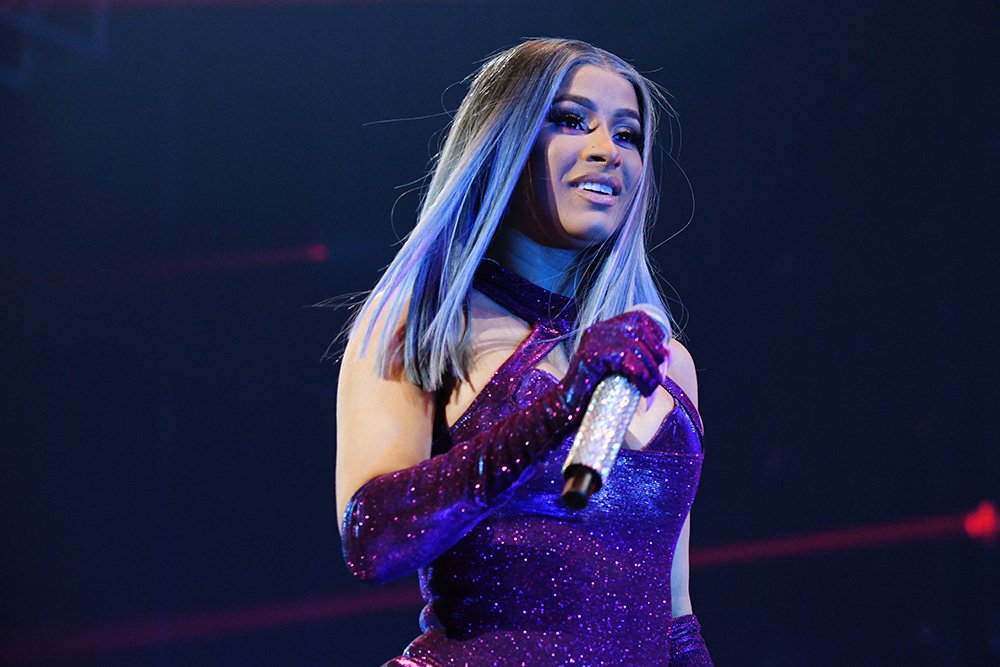 Cardi B took to Instagram to share videos of herself getting her piercings done. She shared three videos on three individual posts to keep fans abreast of her piercing journey.
The first video she shared showed her getting her lower lip pierced. Her husband, Offset, can be seen holding on to her hands as she screamed from the pain of the lip piercing. She captioned the video in true Cardi fashion saying:
"This [expletive] hurt ?I forgot how it felt."
The second post had two videos, which were a follow up of the first video post. Cardi could be seen preparing to have her chest pierced as she conversed with her husband, who was still holding on to her hand.
The second of the two videos was of Cardi screaming at the top of her lungs as the chest piercings were being done. Offset and some people behind the camera tried to encourage her as she tried withstanding the pain.
 Cardi admitted that she had enough money to do liposuction.
The last post she made was captioned "The Finale," and it was a clip of Cardi showing off the new piercing. The lip piercing was directly under her bottom lip, and the chest piercings were a row of three from the collar bone down to the middle of the chest.
Fans took to the comments section of each post to relay their thoughts. While some expressed that getting a piercing was the last thing they would ever do, others felt it was nice to see Cardi get the piercing. Someone said:
"Idk, but piercings are a good kind of pain, lol."
Within a few hours of the posts being made, it garnered over four million views and likes. Although some felt Cardi was extra with the pain of the piercing as she had recently gotten her tattoo redone and that was more painful that the piercings.
Cardi recently hit back at trolls for body-shaming her and saying she gained weight. She explained that she decided to get her hips fattened to match her bum, and there was no problem with that.
Although she had a few words for those insulting her, Cardi admitted that she had enough money to do liposuction, and she was not going to hide the fact that she got some work done on her body after the birth of her daughter, Kulture.
Sometime around June 2019 also, Cardi revealed the new piercings she had gotten. She removed one of the older piercings now, and the neck piercing from last year remains with the new ones.