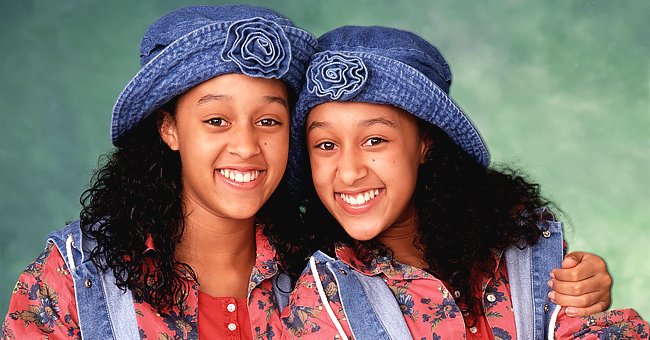 Getty Images
Tia Mowry Poses in a Black and Pink T-Shirt and Matching Head Accessory in a Stunning Selfie
Tia Mowry, who recently portrayed Cocoa McKellan in "Family Reunion," uploaded a photo on her Instagram account rocking a beautiful yet unusual pink lipstick.
On June 16, the "Sister, Sister" star shared a pic on social media wearing a black shirt with a pink printed designed that perfectly matched her stunning lipstick and gorgeous head accessory.
She pointed out that it was time for her to cut her hair.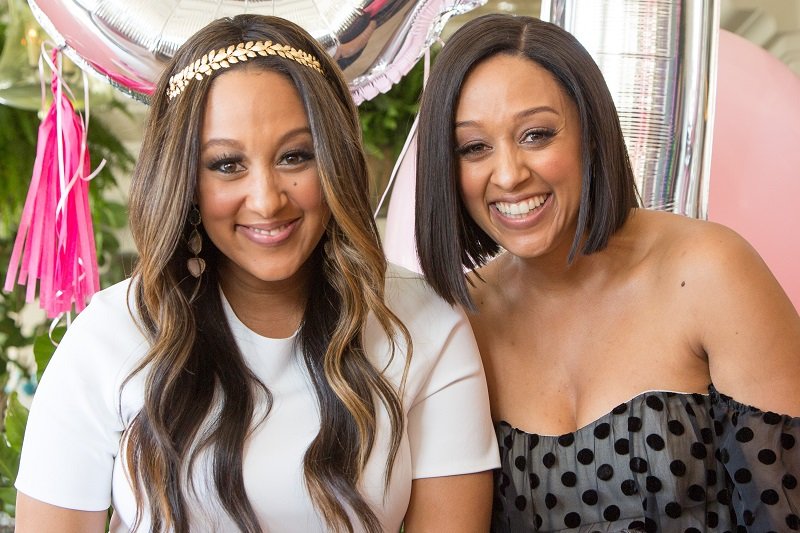 Tia and Tamera Mowry on April 4, 2015 in Santa Monica, California | Photo: Getty Images
TIA MOWRY'S BEAUTIFUL MAKEUP AND HEADPIECE
For the selfie, which was taken at what appears to be her bedroom, Tia looked directly at the camera with a serious facial expression. Her big, round earrings and stylish necklace gave her outfit that final chic touch.
Shortly after she uploaded that photo, her followers took to the comment section to praise her wardrobe choice, labeling her head wrap as "gorgeous" and the whole combination as "fire."
In the caption, Tamera Mowry's twin sister quoted former President Barack Obama on his opinion about change:
"Change will not come if we wait for some other person or some other time. We are the ones we've been waiting for. We are the change that we seek – Barack Obama."
TIA AND TAMERA MOWRY'S ALL-NATURAL PICS
Although Tia's makeup and hairstyle were on point for this post, she and her sister are famous for sharing all-natural selfies on social media. They have proved that they can be just as beautiful!
During the past couple of months, for instance, both of them have been uploading pics rocking their makeup-free faces and natural hair (without hiding their gray roots).
In Tia's case, she shared her image on April 15, and her beautiful afro was the highlight of the pic. Tamera, on the other hand, even saluted her "grays" in her post, claiming that she would not get her hair done during social distancing.
About a week later, Tamera uploaded another selfie showing off her gorgeous curls. In the caption, she joked about how she was "all dressed up" just to go downstairs.
TIA'S SHORT HAIR
It was not the first time that the hairstyle of one of the Mowry sisters made headlines, though. In January this year, Tia shocked her over seven million Instagram followers by sharing a selfie that made it clear that she had chopped off her hair.
The image showed her wearing a black blouse and minimalistic accessories as the main focus was supposed to be her new hairdo.
For the caption, she pointed out that it was time for her to cut her hair, adding through hashtags that self-care was not being selfish.
Tia and Tamera Mowry are two of the most beautiful twins in Hollywood. Both of them are enjoying this unusually long time away from their jobs with their respective husbands and children.
Please fill in your e-mail so we can share with you our top stories!