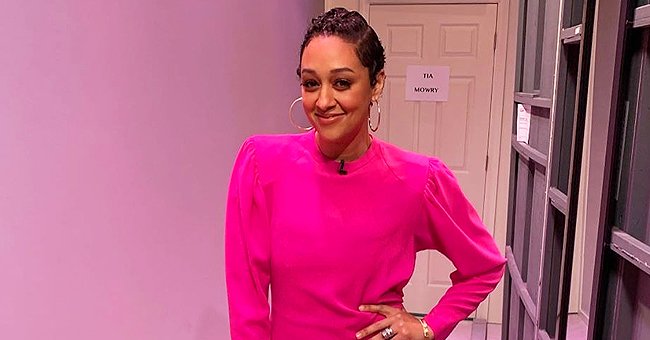 Instagram/tiamowry
Tia Mowry Fans Praise the 'Family Reunion' Actress' Short Hairdo as She Visits 'Tamron Hall Show'
Tia Mowry rocked her new haircut on the "Tamron Hall Show," and saying it was a hit is an understatement. While the former child star addressed some serious issues during her interview, fans couldn't get over how well she wears the short hair.
Less than a week after debuting her haircut on social media, Tia rocked the new style during an appearance on Tamron Hall's eponymous show, which tapes in New York.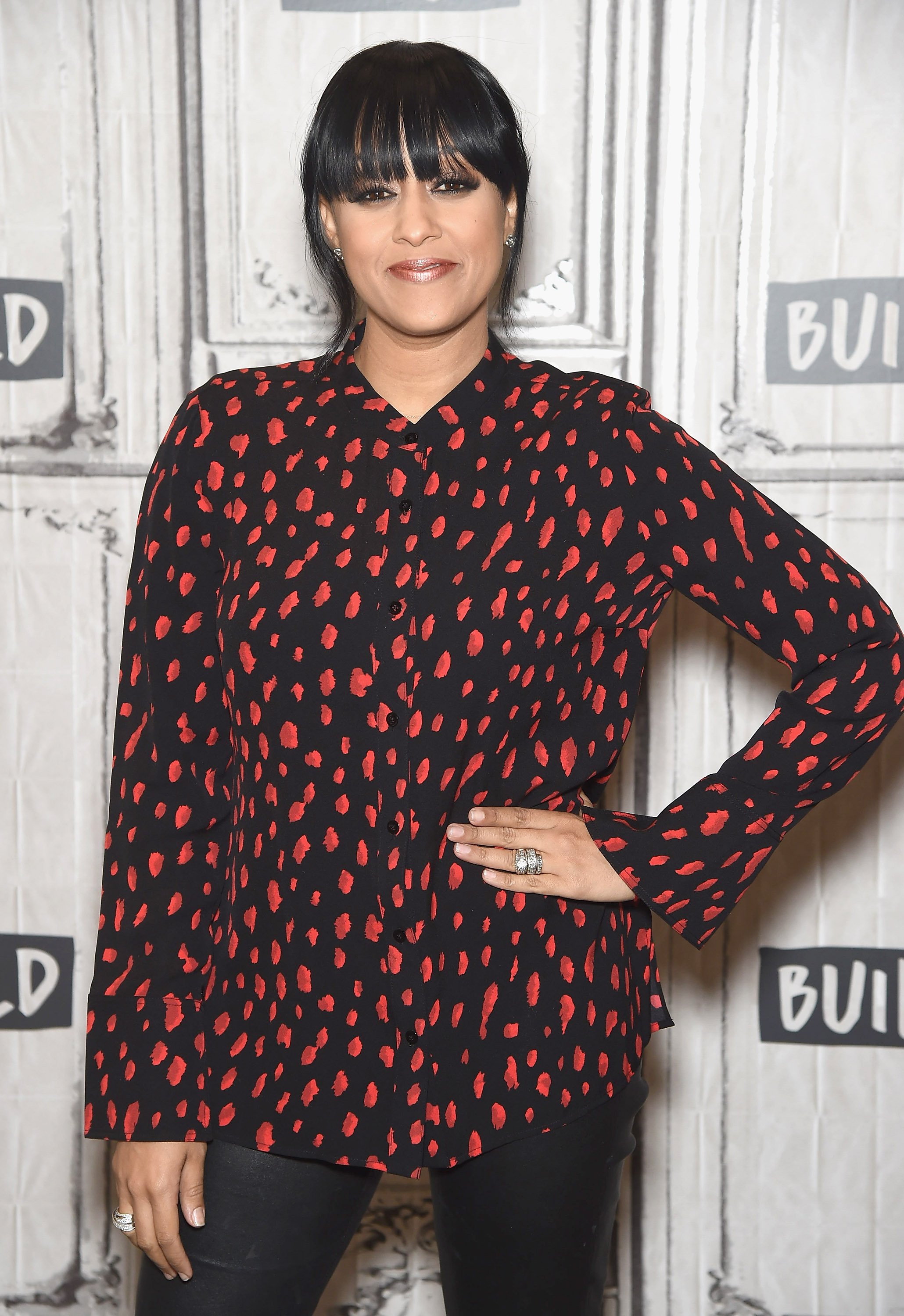 Tia Mowry at Build Series to discuss her new book "Whole New You" on March 16, 2017 in New York City | Photo: Getty Images
Following her interview, Tia, 41, took to Instagram with a Behind-The-Scene photo from the daytime talk show. The "Sister Sister" alum looked stunning in a pink dress and PVC heels, but it was her cropped mane that got people talking.
Tia and Tamron also spoke about the fate of "Sister Sister" and "The Game" reboots which have been making the rounds
In her caption, Tia thanked the people of New York City for being so amazing and making her feel welcome, but it turned out fans couldn't get over how amazing she was with her glamorous ensemble.
FANS ARE IN LOVE
"I'm really diggin this short hair business," one Instagram user confessed just as Tia's "Family Reunion" co-star Loretta Devine chimed in: "Omg! I love the look can't wait to see the show. Congrats. Beautiful Tia work it, girl!"
Another one of the actress's fans admitted that "short hair actually suits" her and gushed about how good she looked. "Ma'am, you're making me want to go back to my cut!" added one more person. "Love, love this!"

Screenshot of fan reactions to Tia Mowry's short hair | Photo: Instagram/tiamowry
THE REASON BEHIND THE HAIRCUT
Tia showed off her new haircut for the first time last week, and, according to Rolling Out Magazine, she enlisted the help of celebrity stylist Nakia Collins to chop off her shoulder-length locks.
At the time, Tia did not go into detail about why she decided to cut her hair, but she reportedly revealed in a subsequent interview that the beauty choice signified her decision to start over a year that had kicked off pretty rough.

Screenshot of fan reactions to Tia Mowry's short hair | Photo: Instagram/tiamowry
NO TIME FOR BULLYING
Tamron's talk show was the first time Tia would rock her new cut on a TV appearance, and from the compliments she got, it was an undeniable hit. Even comments underneath a YouTube clip of the interview expressed similar sentiments.
Away from her looks, Tia got pretty serious about the dangers of body-shaming during her discussion with Tamron. The mom-of-two made it clear that she had no tolerance for insensitive folks bullying new moms over their weight.
Tia – who shares an eight-year-old son and one-year-old daughter with her husband Cory Hardrict – has experience when it comes to online trolls. Last October, she revealed she was fat-shamed during and after her most recent pregnancy.
Despite the negativity, Tia explained in an Instagram post that she refused to bow to external pressure. The "Twitches" star said she decided to lose weight at her own pace and urged other new moms to do so.
REBOOT BUSINESS
Tia and Tamron also spoke about the fate of "Sister Sister" and "The Game" reboots, which have been making the rounds in recent times. Unfortunately, Tia announced that it didn't look like any reboot was going to happen.
According to the actress, legalities hindered a "Sister Sister" reboot. MadameNoire also reported that talks concerning a reboot of "The Game" fell through at CW, so the show's only chance is if another network picks it up.
Please fill in your e-mail so we can share with you our top stories!