Tia Mowry of 'Sister, Sister' Flaunted Slim Figure in 'Teen Titans' Raven Outfit after Revealing She Was Fat-Shamed
Tia Mowry-Hardrict flaunted her figure on Halloween in a 'Teen Titan' Raven costume, after being body-shamed.
Tia Mowry-Hardrict, who welcomed her second child Cairo Tiahna in May 2018, has been criticized for not "snapping back" quickly enough after childbirth.
But Tia shamed the body-shamers by showing off her shapely figure in her Halloween costume.
Tia made a point of chronicling every step of her 17-month recovery to show other moms that it's ok to recover at their own pace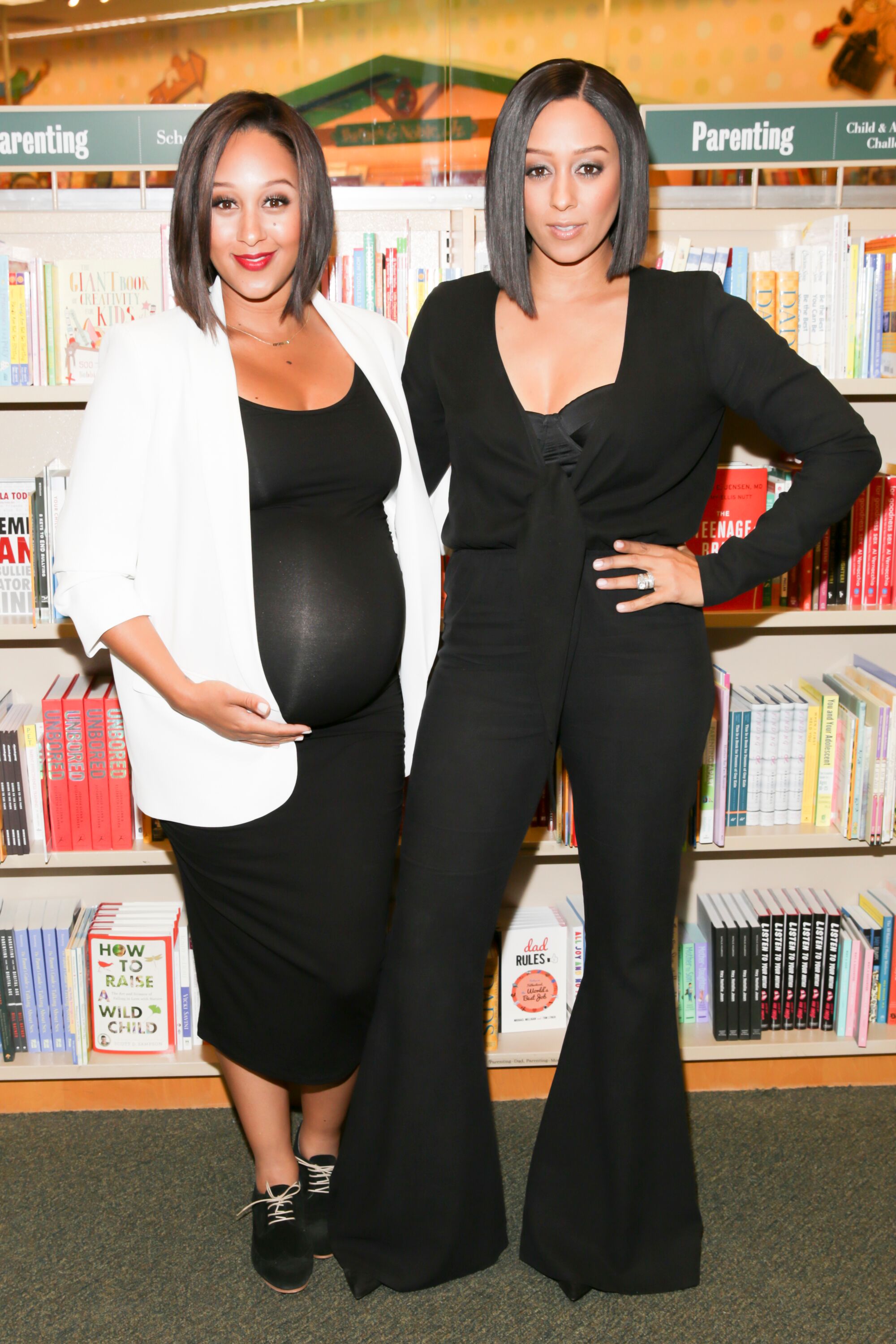 TIA MOWRY TALKS ABOUT THE PRESSURE TO "SNAP BACK"
Tia spoke openly about her post-pregnancy struggle to get back into shape after Cairo's birth and revealed that the unrealistic expectations of instant "snap back" places unbearable pressure on new moms.
Tia believes every woman is different and should follow her body's rhythm. She wrote:
"I did it my way and in my time. Many women feel the need to #snapback right away after they deliver. That was never the goal for me. I was called #fat during my #pregnancy and I was called #fat after my #pregnancy."
REACHING OUT TO OTHER MOMS
Tia made a point of chronicling every step of her 17-month recovery to show other moms that it's ok to recover at their own pace, and not feel intimidated by others' expectations. She wrote:
"Why do we do this to each other? Instead of #love one another other? I will never understand that. I intentionally documented my journey and became vulnerable to show #women that it's okay to go at your own pace, it is okay to love yourself no matter where you are in your journey."
LOVE YOURSELF AS YOU ARE
Tia, who is the mother of Creed, 8, as well as Cairo, pointed out that loose skin and stretch marks are a natural consequence of pregnancy and should be embraced as such. She wrote:
"Do I have loose skin and stretch marks? YES. Guess what?? I LOVE all me and I want you to love all of you too."
TIA MOWRY STUNS AS RAVEN FROM "TEEN TITANS"
Tia, her husband Cory Hardrict and their two children Creed and Cairo dressed up as the "Teen Titans" for Halloween.
Tia wore a lycra Raven bodysuit and a dramatic purple cape, and she looked fabulous.
She is continuing her journey towards health and wellbeing, and she is looking amazing, doing it all her own way, at her own pace.
TIA MOWRY'S DAUGHTER READS AT 17 MONTHS
Tia Mowry and Cory Hardrict's 17-month-old daughter, Cairo, may be a little genius.
Tia revealed that her daughter has already started acquiring the basic notions of reading. She explained:
"[She has] flashcards with words. We had the picture turned over so she could only see the word. There were all these different cards and I said, 'Show me where baby is! Show me the baby.' She turned over one card and was like, 'Meh,' and then she got really excited when she saw the word 'baby.' So she picked that one up and said, 'Baby!'"
At first, Tia thought it was a coincidence, Cairo picked out the word again before even seeing the image. WOW!