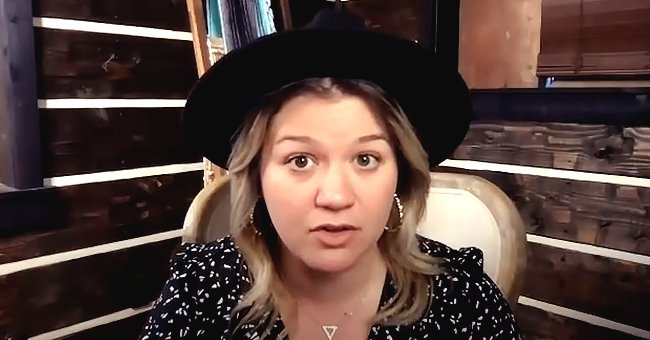 Youtube.com/Glamour Magazine UK
Kelly Clarkson Opens up about Being on Emotional Roller Coaster during Quarantine Amid Divorce
Kelly Clarkson may be a superstar, but she doesn't have it easy when it comes to balancing her work and home life. In a new interview, the star described just how much she has to handle during the quarantine.
Kelly Clarkson is fresh off the heels of filing for divorce from husband Brandon Blackstock. At the same time, she's taking care of her kids while working from home.
In an interview with Glamour Magazine, the singer opened up about her emotional state with everything going on around her. The clip is found below.
CLARKSON DESCRIBES CURRENT STATE
At 38, Clarkson has been through a lot of challenges unique to her celebrity status. However, nothing could have prepared her — or anyone else — for the coronavirus pandemic we're facing today.
At first, Clarkson was quarantining with her husband in Montana. She's since moved to Los Angeles following the pair's recent divorce filing. "Honestly, I have been on an emotional roller coaster," said Clarkson.
She explained: "It's been exhausting honestly, cooking every meal and cleaning nonstop after toddlers and teenagers! Everybody's learning from home now and the teaching! So, everything has been crazy."
SHE REFUSES TO PASS ON ABANDONMENT ISSUES
Clarkson and Blackstock share kids River, six, and Remington, four. Blackstock is also parent to 13-year-old Seth and 18-year-old Savannah from a previous relationship.
In addition to caretaking, Clarkson has to run "The Kelly Clarkson Show." When working with others, she's made it clear that she's a full-time mom so that there are no misunderstandings.
Clarkson is particular about this aspect of her life because of her dad, who abandoned her at six years old. The traumatic experience has stayed with Clarkson over the years, typically coming out in her songs.
CLARKSON TALKS ABOUT BODY-SHAMING EXPERIENCE
During the interview, Clarkson also recalled a horrific body-shaming experience she went through earlier in her career. Despite being at her thinnest back then, people in her team would imply she was still too big.
"I felt more pressure. It was more of magazines shoved in front of you and, "This is what you're competing with and we've got to compete with it," Clarkson said. "I can't compete with that," she added.
Clarkson later revealed that the images she had to look at were of naked women, no less. While she has no problem with nudity, it's not something that would ever fit her personality.
QUARANTINE REPORTEDLY PROMPTED DIVORCE
A source talked about Clarkson's other struggle, her relationship, earlier this month. The ET source revealed that quarantine was a factor in the "Stronger" singer's deteriorating marriage.
Initially, the couple hoped that their Montana retreat would help them work out issues in the marriage. "Instead, the change in environment was actually detrimental," the source added.
The person further alleged that Clarkson and Blackstock are still in contact and will be doing their best to co-parent their children. This is the last place they dreamed they would be.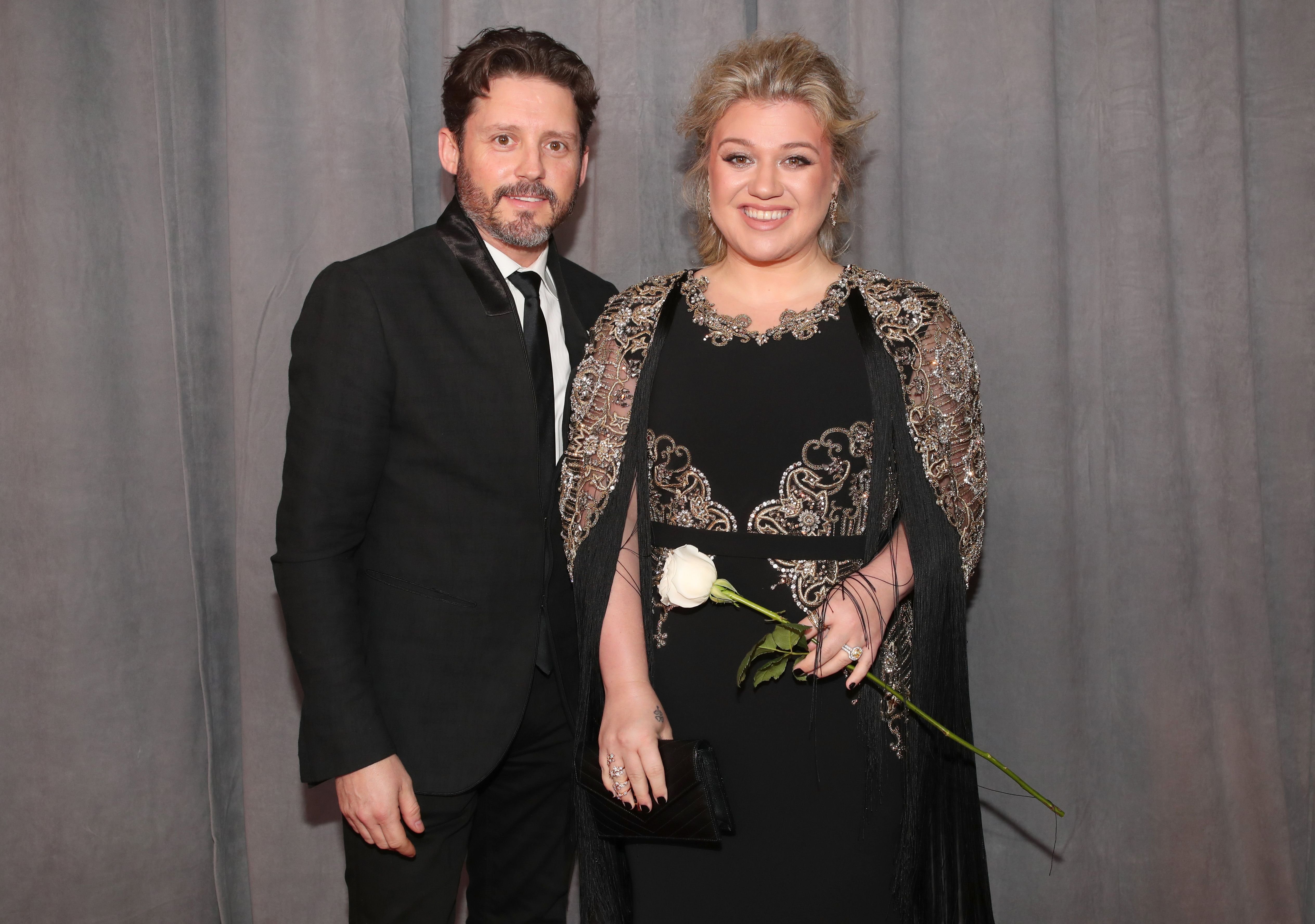 Brandon Blackstock and Kelly Clarkson at the 60th Annual GRAMMY Awards at Madison Square Garden on January 28, 2018 in New York City | Photo: Getty Images
FANS REACT TO THE NEWS
Fans were also shocked to hear the news this month. They took to social media to voice their devastation as well as send prayers and support for the "Since You've Been Gone" singer.
A Twitter user named Lucy said she was more upset than she thought she would be regarding the split. We hope that Clarkson can work through her emotional battles even as she continues being a working mom.
Please fill in your e-mail so we can share with you our top stories!