DJ Khaled and His Son Asahd Enjoy Swimming Time Together
The famed music producer shares time with his oldest son in the pool at his home in Miami, during the quarantine. The singer is known for demonstrating how important his children are to him.
DJ Khaled, real name Khaled Mohamed Khaled, 42, has had several successful years. In addition to recording with important figures such as Jennifer Lopez, Justin Bieber, and Rihanna, enjoying his mansion in Miami has been a great success in his personal life.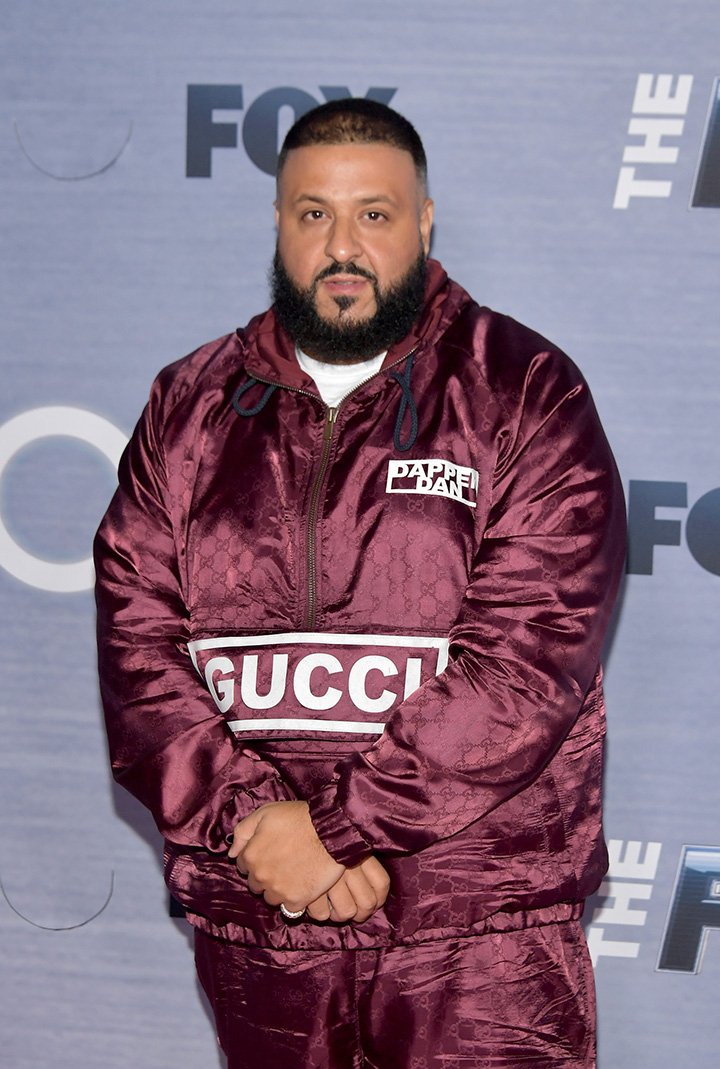 The singer is the father of Asahd his 3-year-old son and earlier this year he welcomed his second son Aalam with his wife, Nicole Tuck. DJ Khaled tries to spend as much time with his children, playing in his pool, and on his Instagram, he shows it. Showing for the first time his newborn son wrote: 
"BROTHERS.... 8 ponds 4 ounces WE THE BEST! MORE LOVE MORE BLESSINGS !"
FATHER AGAIN
In January of this year, the singer announced that his son was born and that his name was Aalam. DJ Khaled also explained that the boy's name in Arabic means "the world" a summary of what this baby means to him.
Likewise, together with his wife Nicole Tuck and the now older brother Asahd, they celebrate the arrival of a new member of the family. The mega-producer publicly thanked God and his wife for the arrival of their baby while receiving the award for Best Rap / Sung Performance for his song "Higher."
SECURE FUTURE
DJ Khaled has proven to be a man with great business sense. His career and finances confirm this. After the birth of his second son Aalam, the music producer applied to register his son's name as a trademark.
He did the same way when his first son Asahd was eighteen months old. If the request made by DJ Khaled is approved, the child's name may be used as a trademark in cosmetics, clothing, bags, and other products.
This is part of a family plan, by Nicole and DJ Khaled, to guarantee the financial future of their children, starting at a young age. There is no doubt that it is a smart move.
EXPENSIVE EXPENSES
The well-known singer has shown his predilection for luxury by choosing a beautiful mansion with an exclusive design both in its architecture and decoration as a home for his family. A couple of years ago, he bought a property in Miami and moved to it permanently.
Ante had bought Robbie Williams' mansion in Los Angeles. The property in which he lives with his family in Miami, allows him to enjoy a huge pool, private dock, and a large expanse of green area to explore with your children.