Neil Diamond's Struggle with Fame — Inside the 'Sweet Caroline' Singer's Journey
Neil Diamond became known hit songs like "I Am, I Said" that remain popular until today. But behind the fame is an unassuming family man that struggled with insecurities despite his fame.
The legend that is Neil Diamond started taking shape after he received his first guitar at the age of 16. While his career got off the ground through songwriting, he later took command of the stage delivering his own hits to adoring fans.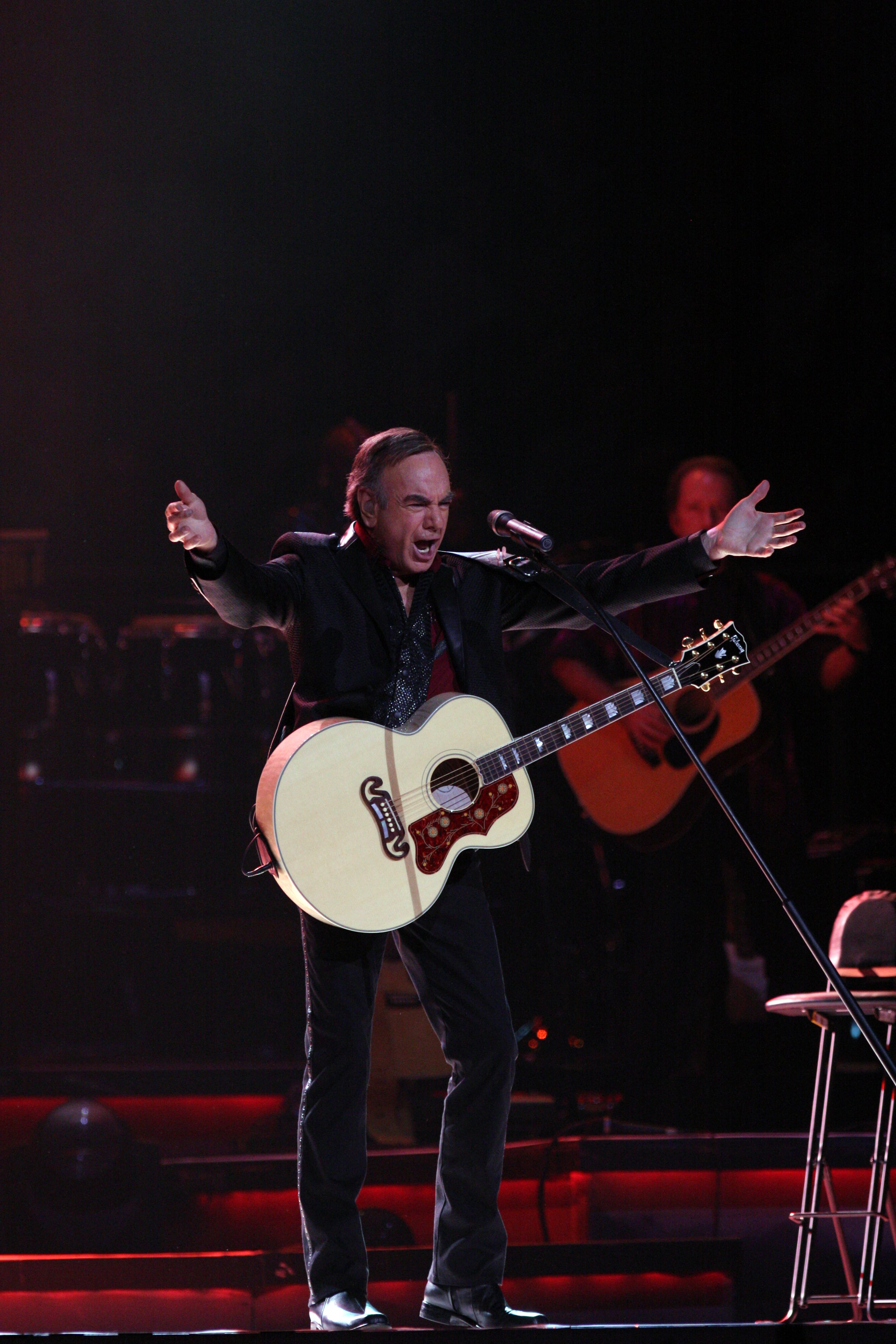 A HUMBLE MAN
Fame and the fortune opened its doors to Diamond in 1970 when his first hit single, "What Will I Do" hit the shelves. But as his career reached the next level, Diamond retained the sense of insecurity that always followed him, as he once said:
"I have always felt that I have been unworthy of whatever it was that I received." 
Along with Diamond's aversion to stardom came his dislike of indulging in "wild" rockstar times. Instead, the singer preferred being at home around those he loves - a genuine family man.
HIS PERSONAL LIFE
Love came knocking a few times, as Diamond is married to his third wife, Katie after they tied the knot in 2012. In the 1960s Diamond was married to his first wife, Jaye Posner with whom he shares two daughters, Marjorie and Elyn. In 1995, Diamond divorced from his second wife Marcia Murphey, and together they have two sons Micah and Jesse.
But during the 1960s Diamond also went through a difficult time he referred to as "seven years of failing," and he decided to try a therapy called psychoanalysis in 1971 to help him past it.
HIS MULTITUDE OF HITS
However, the time led to even more hits as he delved into the pain to write and release "Song Sung Blue" and "I'm A Believer" which The Monkees recorded and performed.
During the early 1980s, Diamond wrote "Red, Red Wine" that became a massive hit for UB40, and some of his many eventual hits include "Cherry, Cherry," "Girl, You'll Be a Woman Soon," and of course the song with a story, "Sweet Caroline."
Diamond released "Sweet Caroline" in 1969, but it was only years later that he shared the story about the song and who it was actually about after announcing in 2013 that he will donate the song's royalties in aid of those affected by the Boston Marathon bombing.
THE STORY BEHIND 'SWEET CAROLINE'
"I was writing a song in Memphis, Tennessee, for a session. I needed a three-syllable name," Diamond explained. "The song was about my wife at the time — her name was Marsha — and I couldn't get a 'Marsha' rhyme."
Being diagnosed with Parkinson's Disease in 2018 didn't stop Diamond from working on new music, and according to reports, he and Stevie Wonder have a new album in the works.
HE RECENTLY ADAPTED THE LYRICS
As the world grapple with the wide-ranging consequences of the novel coronavirus pandemic, Neil Diamond changed some of the lyrics of "Sweet Caroline" to deliver his message to fans.
While he knows that everyone is going through a "rough time right now," he invited fans to sing along to the changed lyrics in the hope that it will make everyone feel "just a little bit better."