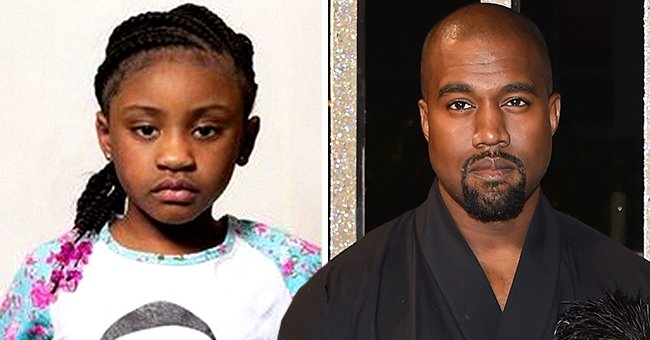 Getty Images | instagram.com/giannapinkfloyd_
George Floyd's Daughter Gianna Thanks Kanye West After He Paid for Her College Tuition
Kanye West generously secured Gianna Floyd's future studies with an all-inclusive college fund after her father, George Floyd's tragic death. Grateful for the donation, the 6-year-old sent him a message of appreciation.
Kim Kardashian's husband, Kanye West, opened up his heart and cheque book in support of families who recently suffered tragically at the hands of police officers. Most recently, Gianna Floyd stood on the receiving end of the rapper's generosity, and she couldn't be more grateful.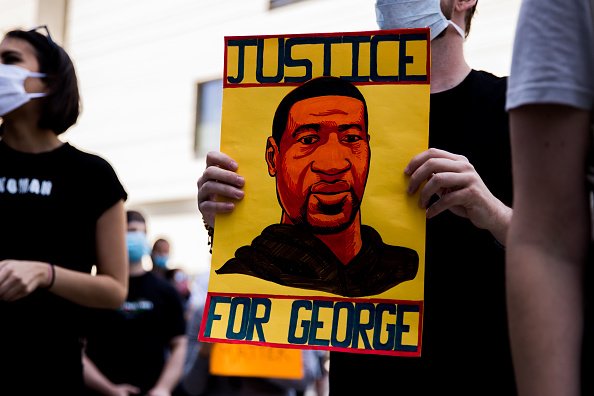 A protester holds up a sign in tribute to George Floyd on June 06, 2020, in Beverly Hills, California. | Source: Getty Images.
KANYE'S GENEROSITY
West had a college fund set up for Gianna so all her future tuition will be covered, and he followed it up with additional donations to support the families of Breonna Taylor and Ahmaud Arbery.
Taking to social media, Gianna posted a statement wherein she thanked Kanye for "securing [her] college tuition," and added a heartfelt caption that read:
"Thank You Kanye, Because of You I Will have a college Education... Mommy and I are so thankful for you and your family @kimkardashian."
KANYE DONATED TO OTHER FAMILIES TOO
While Kanye got pictured joining in on protests following the death of George Floyd in his hometown of Chicago, he reportedly donated an additional $2m to cover the legal fees of Breonna Taylor and Ahmaud Arbery.
Arbery got shot and killed while out jogging in Georgia, while Taylor, an EMT, got killed in her Louisville home in March this year.
BARBRA STREISAND ALSO REACHED OUT
But Kanye West is not the only celebrity that reached out to the Floyd family. The legendary singer Barbra Streisand sent Gianna a special gift as well.
Overjoyed about her new status, Gianna held up the certificate and letter she received from Streisand, showing her as a new shareholder in Disney. Alongside a few pictures of everything she received, Gianna thanked the singer for her package and said that she is "now a Disney Stockholder" thanks to Streisand.
ANOTHER GENEROUS GIFT
West's donation towards Gianna's future is not the only one she received. Additionally, the 6-year-old can one day choose to attend Texas Southern University in Houston as well if she wanted to.
The school's Board of Regents posted a press release on their website wherein they revealed that a full scholarship for Gianna had been approved if she ever chose to attend the University.
The board wanted to find a way to honor George Floyd's memory and saw Gianna's full-ride package as a way to do just that.
GIANNA STILL PROCESSING HER FATHER'S DEATH
George Floyd's family held the first of three memorial services in Minneapolis where he died after the former police officer, Derek Chauvin knelt on his neck for almost nine minutes, but Gianna didn't attend.
After the memorial, Gianna's mom, Roxie explained why her daughter didn't attend, as she said:
"(Gianna) said, 'Well, is he going to be alive?' And I said, 'I told you your daddy is in heaven now,' and she said, 'If he's not alive, then I'm not going.'"
THE OFFICER RESPONSIBLE FOR HIS DEATH
Following the incident on May 25, Derek Chauvin got fired from the Minneapolis Police Department and got arrested on initial charges of third-degree murder.
The charges since got amended to second-degree murder while a judge set his unconditional bail at $1.25 million, and conditional bail for $1 million.
Please fill in your e-mail so we can share with you our top stories!