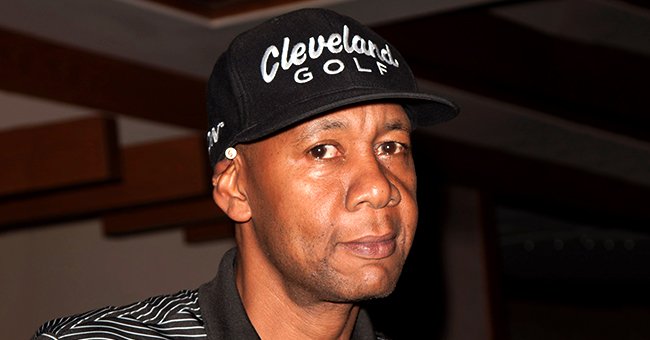 Getty Images
'Hangin' with Mr Cooper' Star Mark Curry Looks Dapper in a Black Jacket and Glasses
Mark Curry, known for his titular character as Mr. Cooper on "Hangin' with Mr. Cooper," looked fantastic in the new picture he shared on Instagram.
Mark Curry, known for his role as Mr. Cooper on the comedy series "Hangin' with Mr.Cooper is one of those who had to battle tough times and made an epic comeback despite the trying situations.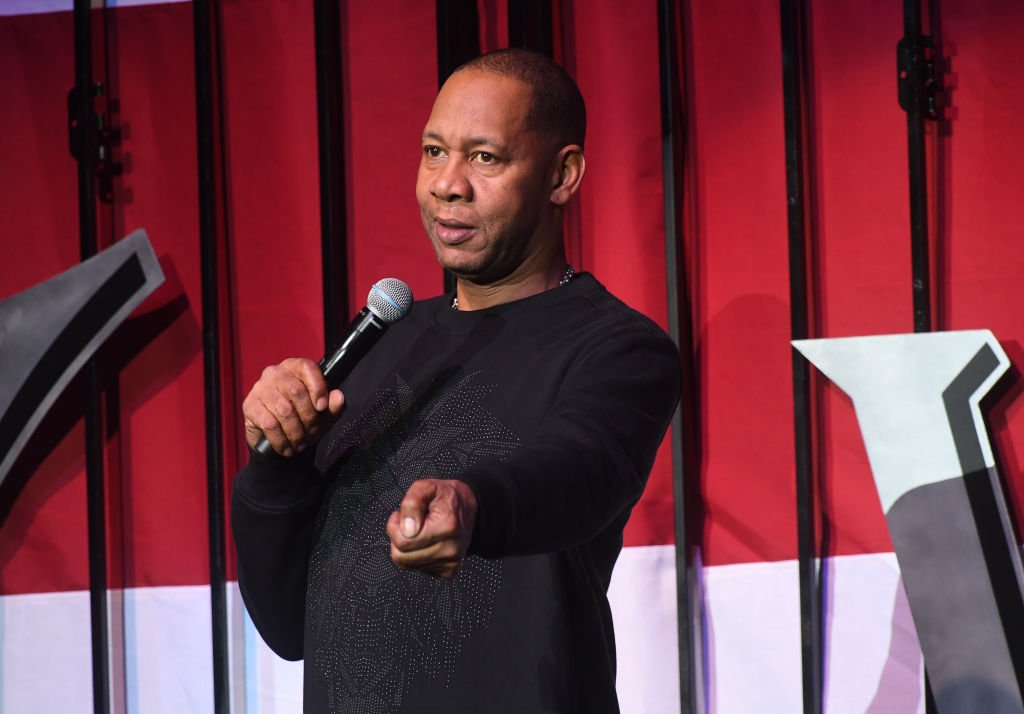 Comedian Mark Curry performs onstage at the "Great America Tour" at Philips Arena on February 3, 2017 in Atlanta, Georgia. | Photo: Getty Images
The comedian and actor took to his Instagram account to share a picture of himself looking dapper as he posed for the camera.
Curry looked great in his outfit. He had on a black inner shirt, black trousers, a snake patterned belt, and a black and white jacket. He finished off the look with a pair of blue sunshades. The caption of the post read:
"THINKING ABOUT MY PEOPLES FUTURE ...."
Fans and lovers of the acting legend took to the comments section to express their love for Curry. Many flooded the comments section with heart emojis and fire emojis, while others had kind words.
Some expressed that Curry did clean up nice and was looking dapper. Someone said: "Look, 'n debonaire, sir. GQ status undoubtedly ??."
Curry called out fellow comedian and actor Steve Harvey for stealing his material.
Curry became famous for his role as Mr. Cooper and even had international recognition based on the character. The comedy series, which lasted for about 100 episodes, followed the life of Mr. Cooper as he navigates, family, being a teacher and the craziness of his two female roommates.
Tragedy, however, struck when he was involved in a home explosion at his house in Oakland. The explosion happened in his laundry room and caused him to have burns on 20 percent of his body. Speaking of that time, he said:
"It... took me into a deep depression. I thought about suicide, but then it is hard to commit suicide when you are six foot six inches tall.
Although he suffered from depression and suicidal thoughts, Curry was able to make a comeback, and with the help of his friends in the industry, he learned to make light of the situation and heal completely.
For Curry, keeping his life private has been of uttermost importance to him, and this was why it appeared that he left the industry at some point because he needed to take time to heal and privately process all he had been through.
Sometime last year, Curry called out fellow comedian and actor Steve Harvey for stealing his material. He stated that Harvey had stolen his Halloween material and passed it off as his.
Although he confronted Harvey when they met, the latter never apologized for stealing his work. Despite the brawl, Curry has been able to churn out new content and perform across the country.
Please fill in your e-mail so we can share with you our top stories!