Mark Curry from 'Hangin' with Mr Cooper' Looks Great at 58 & Is Continuing Career as a Comedian
Comedian and actor Mark Curry, is 58-years old but looks nothing like his age. The onscreen star has continued to progress in his career as a comedian.
Mark Curry's social media posts show that he is living his best life even when he is not on screen.
An updated image featured the actor in a garage. He wore matching colored sweatpants and hoodie, with orange-colored socks, and black flip flops.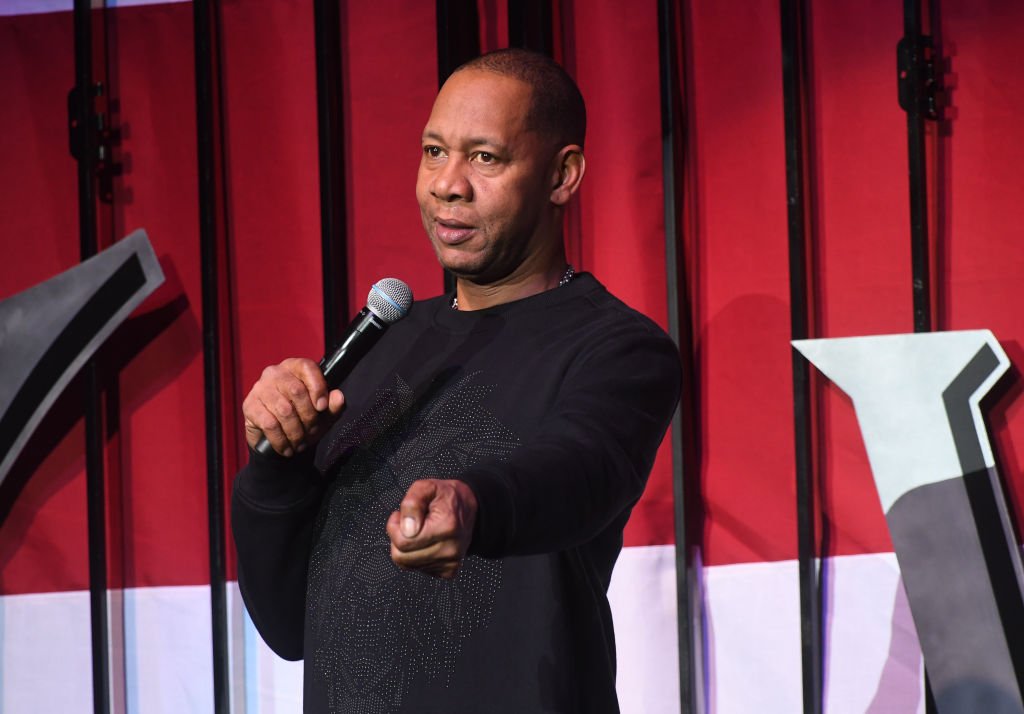 It appeared Curry was working on his vehicle, and he took a pose at the engine compartment. An inspirational caption followed the daring post:
"DO IT OUTSIDE THE BOX."
Previously, the "Hangin" star charged his Instagram fans to be optimistic in their thinking. "THINK POSITIVE, " as the image showed him sitting comfortably cross-legged on a cushion.
His fans never stop to cheer him after his motivational updates. One fan even shared some excitement in finding his Instagram page.
The father of two has starred in some of Disney's production as well as Nickelodeon's. 
Asides from flaunting his ageless look, Mark also promotes his show via his social media page. 
Curry may be in the business of cheering his fans, especially with his comic character on "Hangin' with Mr. Cooper, " but he has been through some tough times in his life.
After suffering a home accident that left him in a coma, he is of the opinion that the story is best forgotten due to the hurt he still feels. In an interview, all Mark said when asked about the incident was:
"That's kinda blocked outta my life."
Apart from making people laugh on the screen, he is also a doting father who spends time with his kids. During a trip to the farmers market in Los Angeles, he took both of his daughters, and they all purchased various items.
Another TV star present at the market square was Harold Perrineau, who came with his wife, Brittany, and daughter, Wynter.
Curry continus to remain relevant and has starred in some of Disney's production as well as Nickelodeon's. 
 Owing to his steadfastness in the industry, Curry has become a household name.