Kaitlyn Bristowe Joins DWTS — A Glimpse into the 'Bachelor' Alum's Personal Life and Career
TV personality Kaitlyn Bristowe, best known as the lead of "The Bachelorette" season 11, is joining the upcoming season of "Dancing with the Stars."
Born in June 1985, Bristowe became famous in 2015 when she was one of the contestants of "The Bachelor." Although she didn't win over the heart of Chris Soules (the lead of that season), she captivated the audience with her personality.
Now that she is in her mid-30s, she would be fine with one or two kids.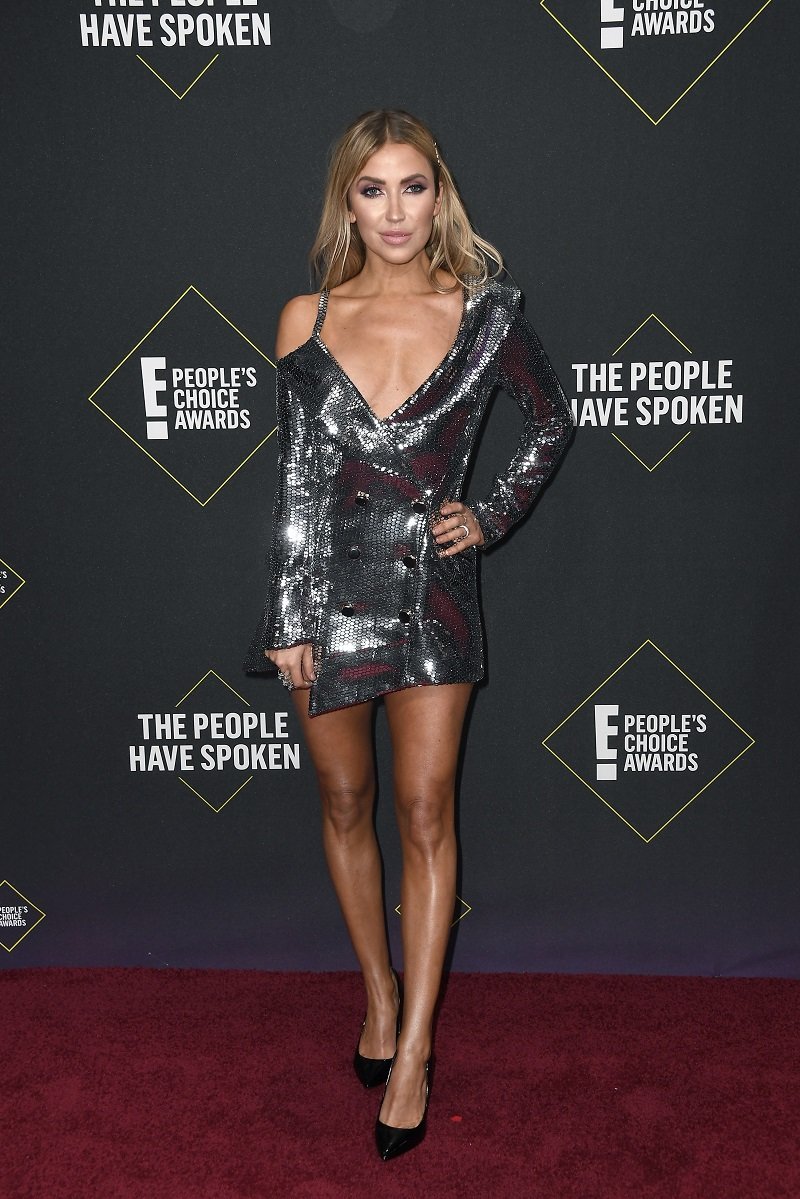 KAITLYN BRISTOWE'S SHOT TO FAME
For that reason, she was chosen to be one of the two bachelorettes on the 11th season of "The Bachelorette." Throughout the run of the show, the two main contestants considered by Bristowe were Shawn Booth and Nick Viall.
Speaking of Viall, he had appeared in the previous season of the show, and it was Bristowe who allowed him to return to her season during week four.
In the season finale, Booth proposed to her, and she accepted. In November 2018, after being in a relationship for three years, they called off their engagement.
Shortly after that, Kaitlyn Bristowe joined Nick Viall's podcast "The Viall Files" to explain the reason for her breakup, and she said it was a matter of jealousy and pride.
Bristowe revealed that, in fact, Booth broke up with her when Viall was named "The Bachelor" for season 21 (2016). She said:
"Shawn almost broke up with me and said that you won. […] And he said, 'That guy won. That's what he wanted. That's why he came on the show, and he won.'"
KAITLYN BRISTOWE'S BOYFRIEND, JASON TARTICK
Nowadays, Kaitlyn Bristowe is dating Jason Tartick, a contestant of a different season of "The Bachelorette." Tartick was one of the guests of Bristowe's "Off the Vine" podcast in October 2018, which is where they met for the first time.
In an IGTV video shared on Bristowe's Instagram account, they shared more details of their first meeting, including that Tartick was so nervous about being on her podcast that he drank a shot and a beer only a few minutes before.
Apart from that, Bristowe revealed that she had been crying the entire day, and after she told Tartick about it, he gave her "the most electric hug" she had ever had.
They drank wine while doing the podcast and had a great time together, and when it was over, Tartick called one of his friends to tell him that he had met his future wife and that he thought he was in love.
Although they have not gotten engaged yet, they have taken their relationship seriously by adopting two Golden Retrievers, Ramen Noodle Vino (also known as Noods) and Pinot.
Kaitlyn Bristowe has also talked about children, admitting that she used to want five, but now that she is in her mid-30s, she would be fine with one or two kids.
KAITLYN BRISTOWE JOINING "DANCING WITH THE STARS"
While "The Bachelorette" star is already talking about children, she'll have to wait at least a few months before getting pregnant as she will appear in the next season of "Dancing with the Stars," which will return in fall 2020.
The way she learned about it was hilarious. She and her boyfriend were in an interview with Chris Harrison as part of "The Bachelor: The Greatest Seasons Ever!"
Initially, Harrison mentioned that he was an ordained minister, which made Bristowe believe that Tartick would propose right there. After she checked his pockets to make sure that he didn't have a ring box, Harrison said:
"In all seriousness, I do have a real question for you, Kaitlyn. This is a question I'm so excited to ask you because, well, your life is about to change."
Kaitlyn Bristowe and Jason Tartick were confused and anxious, but it all made sense when Harrison asked if she wanted to be part of the new season of "DWTS."
The reality TV star could barely hold her tears and admitted that she thought Harrison would ask her to take over his job. Finally, she pointed out that joining the dancing competition was an honor.
Dancing is nothing new for her given the fact that she got a dance scholarship, used to be a spin-class instructor, and grew up doing jazz and tap. However, ballroom dancing is something new to her.
The truth is that Kaitlyn Bristowe's mother was a ballerina, so she could give her some advice. The future of the podcaster, wine and hair accessory business owner, and TV personality seems bright!