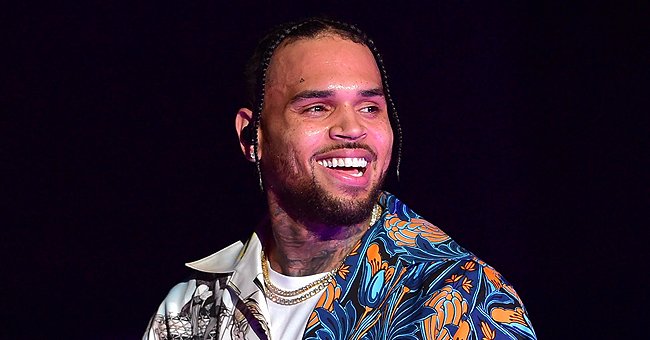 Getty Images
Chris Brown's Daughter Royalty Poses in a White Floral Suit and Matching Sunglasses

Singer Chris Brown's daughter, Royalty, was glammed up in a new Instagram post where she showed off a classy look.
Royalty is showing fans that she is a mini fashion connoisseur, and in no time, she might be stunting on the fashion industry.
In a new Instagram post, Royalty teased a brilliant look as she rocked chic fashion items and struck expert poses.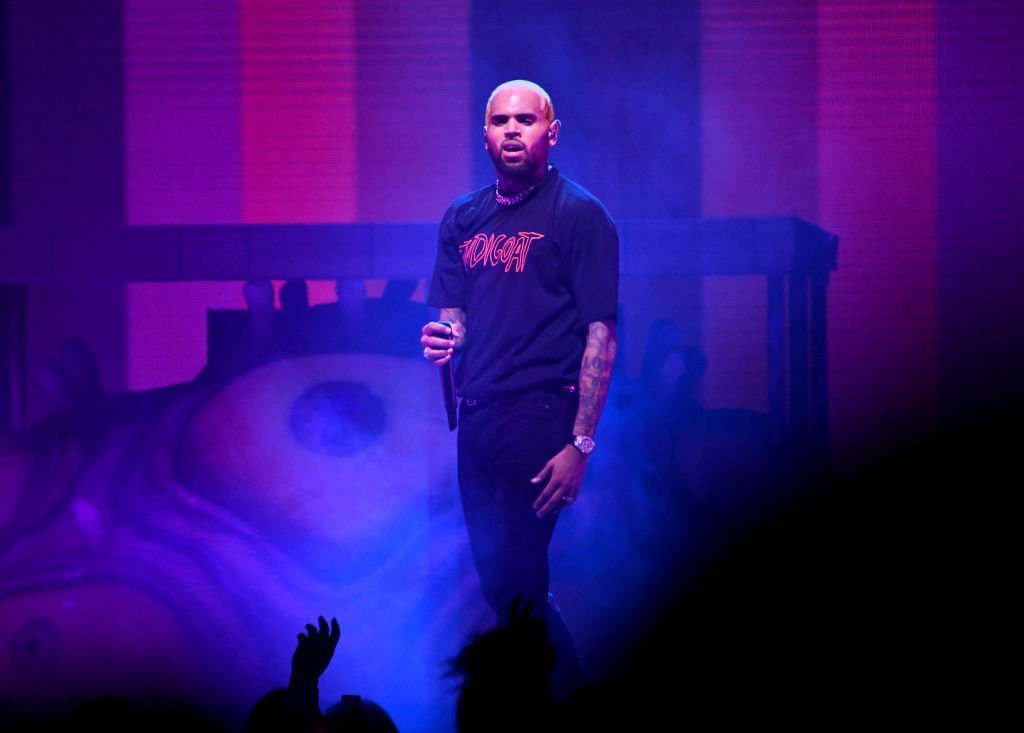 Chris Brown performs onstage during the final night of the 2019 IndiGOAT tour | Photo: Getty Images
A MINI FASHIONISTA
Royalty Brown improvised by using the interior of her home as a backdrop. The 7-year-old exuded elegance in a tasteful floral suit. She perked up her outfit with a brown bowler hat and a pair of pink-rimmed glasses.
Royalty accessorized with a simple necklace, a gold anklet as well as a beaded anklet. Brown, who called herself a boss baby, struck several poses to accentuate her chic style.
Strutting on the stairway, she complemented her ensemble with a side purse. Royalty's hair flowed down in a curly mass while her smile and composure were the highlights of her glam.
FANS WERE AWESTRUCK
Many fans showed approval for Royalty Brown's look as they praised her sense of style and fawned over her. One person sweetly wrote: "Absolutely in love with that suit. Wear it, Lil mama!" Another shared: "You look so adorable. OMG!"
These days, things seem to have simmered.
A third fan exclaimed: "That fit! Yassss Roro!" Someone added: "Yass Roro Work it!!" Many other followers trooped to the timeline and showed approval with love-struck and heart emojis.
A TALENTED BABY GIRL
As Chris Brown's first child is growing older, she is beginning to show fans that she's got some talents. Royalty confirmed this as she joined in the #gocrazy dance challenge in the wake of her dad's hit single with Young Thug.
In a video shared on her Instagram page, "Roro" was seen showing off her dance moves. The footage showed her dressed in a pair of jogger pants and a sleeveless top. As her mom moved the car slowly, the little celebrity came down and stunned fans with some leg moves!
GUZMAN AND BROWN'S CO-PARENTING
When Chris Brown and Nia Guzman first became parents to their bundle of joy, the two found themselves in a rocky situation. These days, things seem to have simmered.
While they are not romantically involved, the "Undecided" crooner and Guzman have maintained a healthy relationship for their daughter's sake.
A source told Hollywood Life, "Nia has no complaints about Chris, she loves the way he's stepped up for Royalty and is making her such an important part of his life…"
Despite the Grammy winner's status, he and Guzman are united towards giving Royalty a normal upbringing as well as being available when needed.
Please fill in your e-mail so we can share with you our top stories!