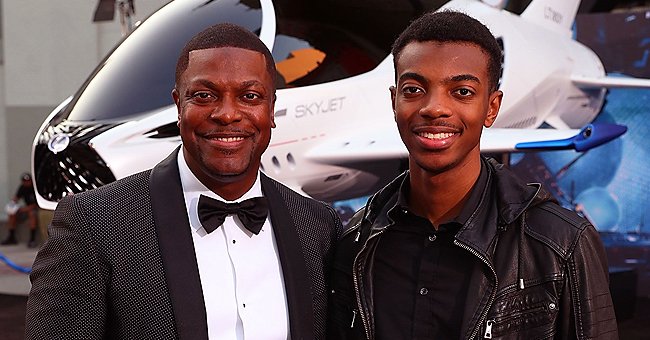 GettyImages
Meet 'Fifth Element' Star Chris Tucker's Only Son Who Is the Spitting Image of His Dad
Chris Tucker is the proud father of Destin Christopher, a 21-year-old talented young man who is following his steps into the entertainment industry and who could pass as his father's twin at first glance.
There was a time in Hollywood where Chris Tucker was the most sought-after and highest-paid actor in the industry.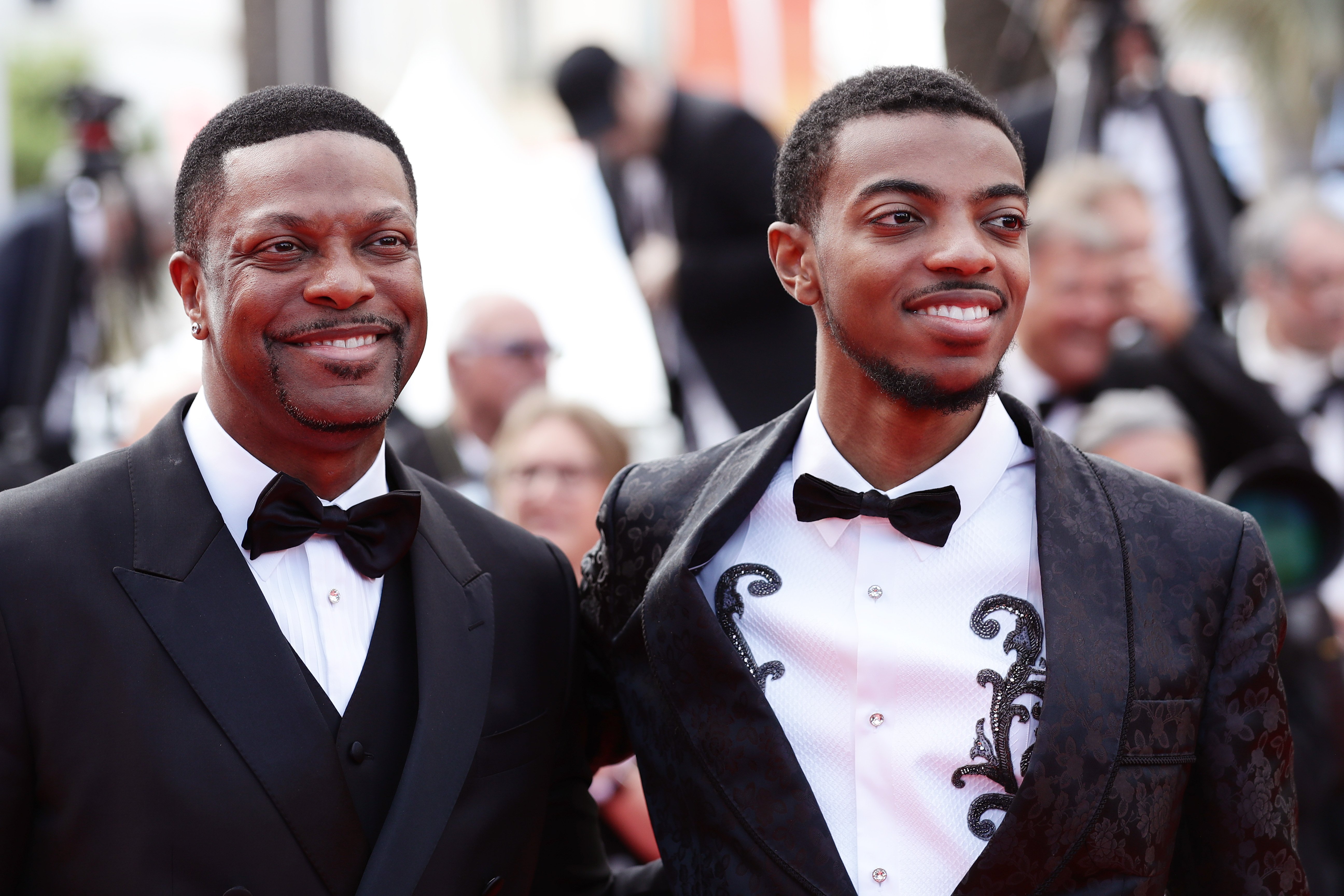 Chris Tucker and his son Destin Christopher Tucker attend the screening of "Once Upon A Time In Hollywood" during the 72nd annual Cannes Film Festival on May 21, 2019 | Photo: GettyImages
However, after the success of some of his films like "Rush Hour" and "The Fifth Element," the comedian disappeared from the screen for almost a decade, until he reemerged with a Netflix comedy special in 2015.
During his time away from Hollywood, Tucker did a lot of bonding with his only son, Destin Christopher, whom he welcomed in 1998 with his ex-wife of six years, Azja Pryor.
MEET DESTIN TUCKER
Destin, like his dad, decided to pursue a career in film. However, the young man is more interested in the work that takes place behind the cameras, and not so much in acting.
Recently, Destin and Chris made headlines when they visited the street where Ahmaud Arbery was murdered.
Although Destin has a very close relationship with his father, he lived in Los Angeles with his mother for most of his life. Then, in 2017 Destin graduated from Oaks Christian School and moved to Atlanta to attend college.
Tucker was more than happy with his son's decision to enroll at Morehouse College, not only because Destin will keep the family business alive, but also because now they'll be closer to each other.
For Azja Pryor, however, it was hard to say goodbye to her son at the school's Parent's Parting Ceremony, where parents officially hand the guidance of their kids to the school's authorities.
FOLLOWING HIS DAD'S STEPS
Destin made it clear he chose Morehouse's Cinema, Technology, and Emerging Media Studies Program because of its historical significance in the black community.
"I've never been in this type of environment," Destin said. "So, I'm excited to be coming here to learn because I know it will be a top-flight education."
Tucker, on the other hand, couldn't have been prouder of his son's choice, saying that it felt like Morehouse chose them and no the other way around.
The "Friday" actor also explained that some of his heroes like Martin Luther Kind and Spike Lee attended Morehouse, and overall, former students' experiences at the school are positive. He added:
"I just think it makes all the sense in the world. I'm excited about it."
Destin, who wants to become a director, has already started working in the college-based production company Light of Kings Productions.
SON-FATHER RELATIONSHIP
Not much is known about the young man, but he's not afraid of stepping in front of the cameras and posing next to his father.
Destin has joined Chris Tucker to several red carpets in the past years, often leaving fans gaping at the uncanny resemblance between them.
Recently, Destin and Chris made headlines when they visited the street where Ahmaud Arbery was murdered by two men while jogging.
The father-son duo sent their condolences to the family in a heartwarming video in which Tucker honored Arbery's memory by jogging down the street.
Please fill in your e-mail so we can share with you our top stories!