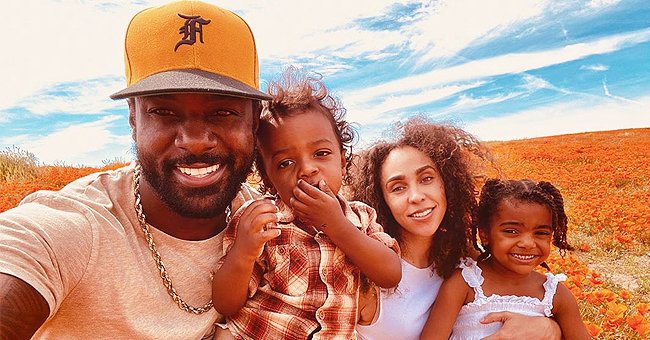 Instagram/lancegross
Lance Gross' Daughter Berkeley Stuns with Her Afro Hair While Posing in Denim Dress in Pic with Brother

"Crisis" actor has been managing his career and his family with much success. With his wife and two kids, they seem to be one of the most adorable families in Hollywood.
The afro-styled hair of 38-year-old actor Lance Gross' daughter, Berkeley, is driving all his fans crazy. After the "House of Payne" actor posted an adorable photo featuring both his children, his followers were in awe, especially because of the little girl's hair.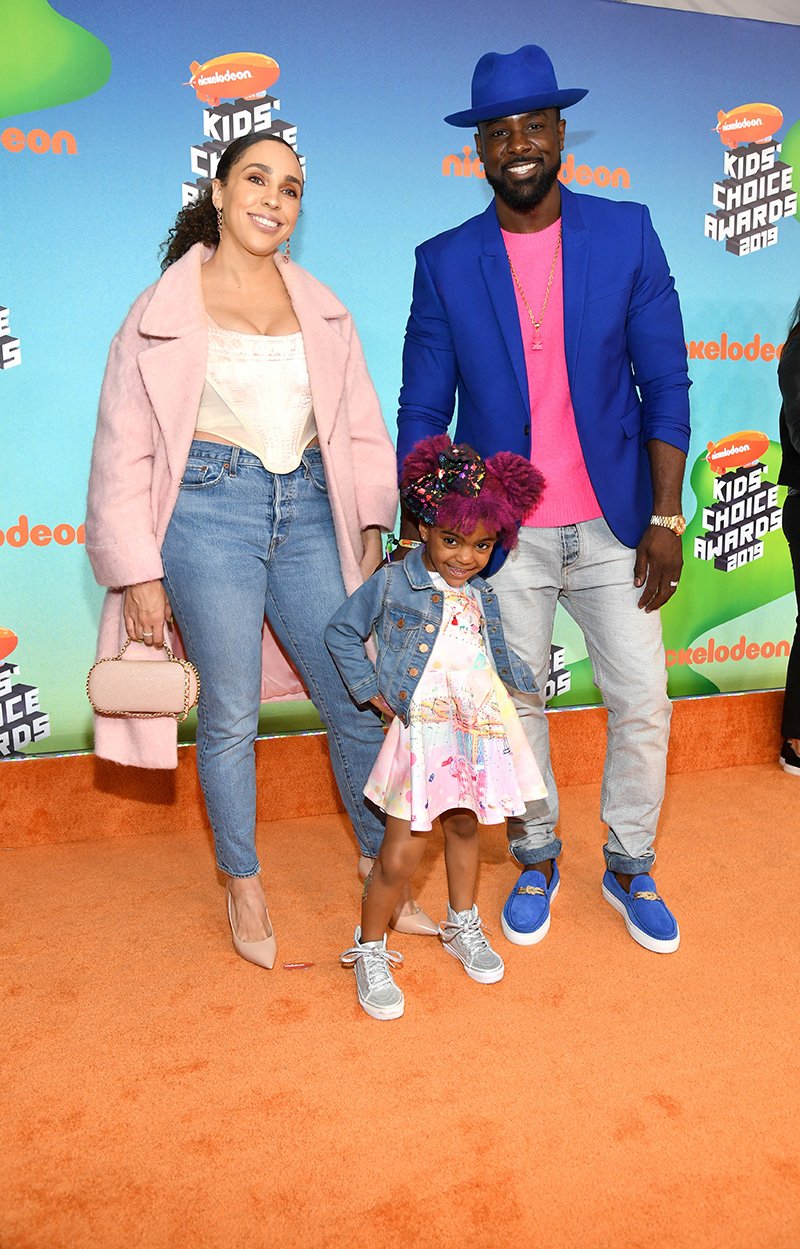 Rebecca Jefferson, Berkeley Brynn Gross, and Lance Gross attend Nickelodeon's 2019 Kids' Choice Awards at Galen Center on March 23, 2019 in Los Angeles, California. I Image: Getty Images.
The picture shared on Instagram shows Berkeley wearing a denim dress standing behind her little brother, while they are both making a funny grin in front of the camera. Immediately, Lance's followers started to comment.
User @loverofallmankind wrote, "Look at all that beautiful hair," and @diamondsrforever07 commented, "I'm so happy you guys let her Afro Flow freely it compliments her so well." While user @elmmomof3 pointed out about both kids, "They are gorgeous children!! God bless them and your family."
FAMILY MAN
Lance Gross is married to his wife, Rebecca Jefferson, since May 2015. At the time, they opted for an intimate ceremony away from social media.
They were already engaged when the couple had their first child, Berkeley, in July 2014. Four years later, they decided to have their second child, a son named Lennon Lorin. The boy was born exactly two days after Gross' 37th birthday.
The "Crisis" star once revealed that he was offered a role when his wife was pregnant. Since it was to be shot in Atlanta and they lived in Los Angeles, he asked if he could be dismissed when she went into labor. He finally refused the job because they did not guarantee it.
Today The Gross's are a really charming Hollywood family. The love the actor feels for them is all over his Instagram, whether they are spending time at home or celebrating Father's Day. This family is indeed very proud and happy.
NEW ROLE
Gross has been better known for his role as Calvin Payne in Tyler Perry's "House of Payne" and "The Paynes." He has also acted in series such as NBC's political drama, "Crisis" and "The Bobby Brown Story." His movie appearances include "Steel Magnolias," "Deuces."
This year he joined CBS's long-running series "Hawaii Five-O," a crime drama that takes the classic 1968-80 series to a contemporary look. Gross was featured as a guest actor in the last two episodes of season 10, and he will possibly be part of the regular cast in the future.
Please fill in your e-mail so we can share with you our top stories!