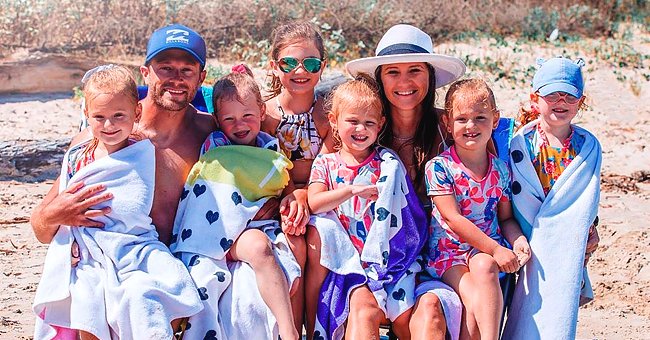 instagram.com/adambuzz
Adam Busby of 'OutDaughtered' Roasts Marshmallows with His Quints in New Sweet Pics
"OutDaughtered" reality star Adam Busby recently shared adorable images where he was seen bonding with his quintuplet daughters. The group enjoyed making some s'mores together.
Adam clearly enjoys spending time with his five younger daughters judging by the photos he shared on Instagram. The reality star and his children were seen roasting some marshmallows over an open fire.
The series of images showed how one of his daughters fed him one of her s'mores. The candy was well-done as the last shot revealed how gooey it was in Adam's mouth.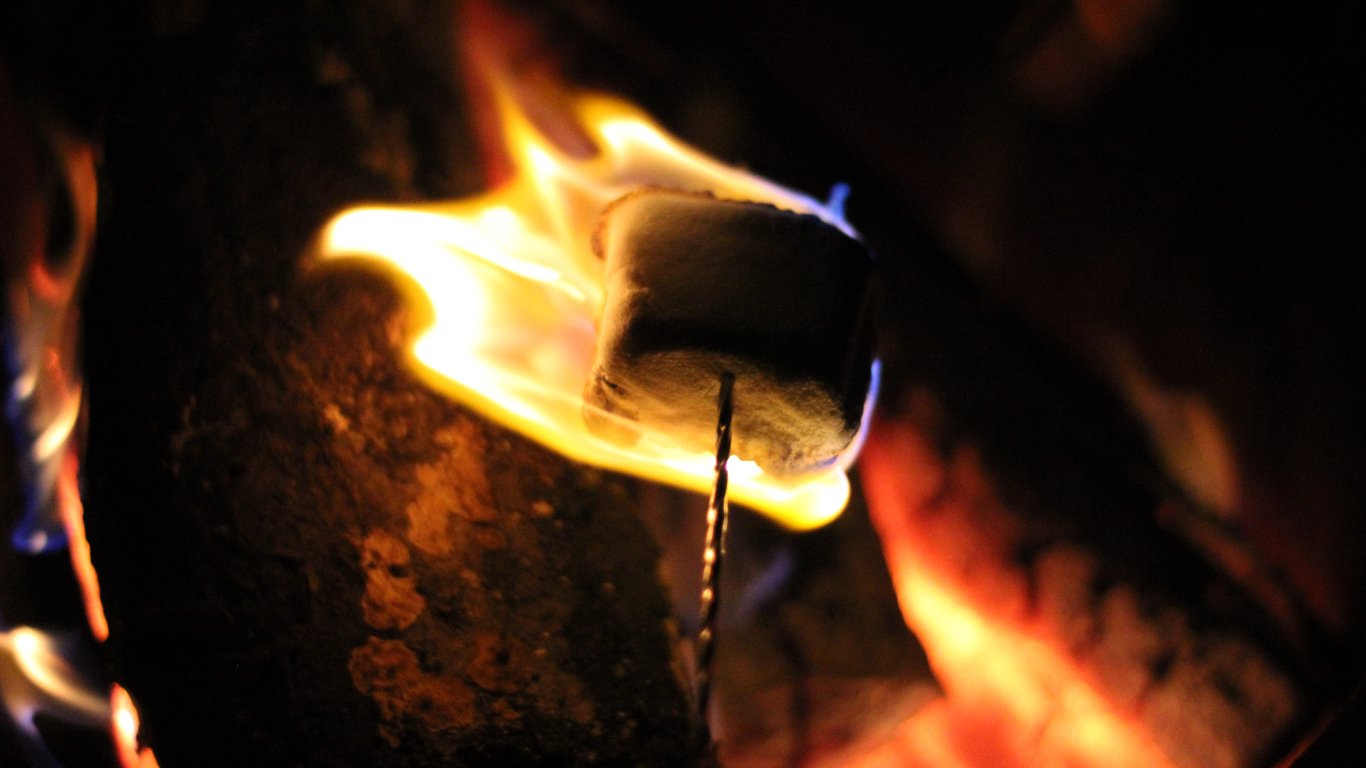 A marshmallow being roasted on an open fire | Photo: Wallpaperflare
ROASTING MARSHMALLOWS
The star captioned the post writing: "Roasting marshmallows with my girls. Such a fun ending to an awesome day here at @splashway !" Adam shares the quintuplets (quints) with his wife, Danielle.
The Busby family, besides being the stars of the show "OutDaughtered," is famous because Adam's children are the first all-female quintuplets in the US. The quintuplets are namely Olivia Marie, Hazel Grace, Ava Lane, Parker Kate, and Riley Paige, all 5-years-old.
WHEN WERE THE QUINTS BORN
The only identical twins are Olivia and Ava while the rest are fraternal. The five children were all born on April 8, 2015.
The Houston, Texas-born quints were welcomed in less than four minutes via C-section at 28 weeks old. After being born, the children had to stay at the hospital's neonatal intensive care unit (NICU) until July 2015.
THE BUSBY'S OLDER CHILD
The Busby couple also has an older daughter named Blayke, 9. In March last year, Danielle took to her Instagram account to share how much she struggled with not being able to be in physical contact with her children while they were in NICU.
THE NICU DAYS
She confessed: "There Isn't a day that goes by where I don't think about those NICU days...the days I couldn't kiss them, couldn't hold them..." The reality star, however, revealed how there was now a silver-lining to this memory by adding:
"…But these are my 'now days' and Mommy has KISSES FOR DAYS AND DAYS."
MOVING TO A RENTAL
The post included a photo of her kissing one grown-up quint. In 2019, viewers watched as the Busby's moved from the home to a rental place after discovering an issue with their house.
MOLD IN THE HOME
Their home had mold infestation which was causing the children to get sick. "OutDaughtered" season 5 premiered on June 2, 2020, on TLC.
The Busby's are self-filming for the series due to restrictions brought on by the outbreak of the novel coronavirus disease.
Please fill in your e-mail so we can share with you our top stories!