Raven-Symone Marries Her Longtime Partner — Meet Her Beautiful Wife Miranda Pearman-Maday
Actress Raven-Symone's marriage announcement on Instagram has many fans wondering who her wife, Miranda Pearman-Maday, is.
The New bride, Miranda, took to her Instagram page boasting of over 20,000 followers but only eight posts to announce that she is now a wife.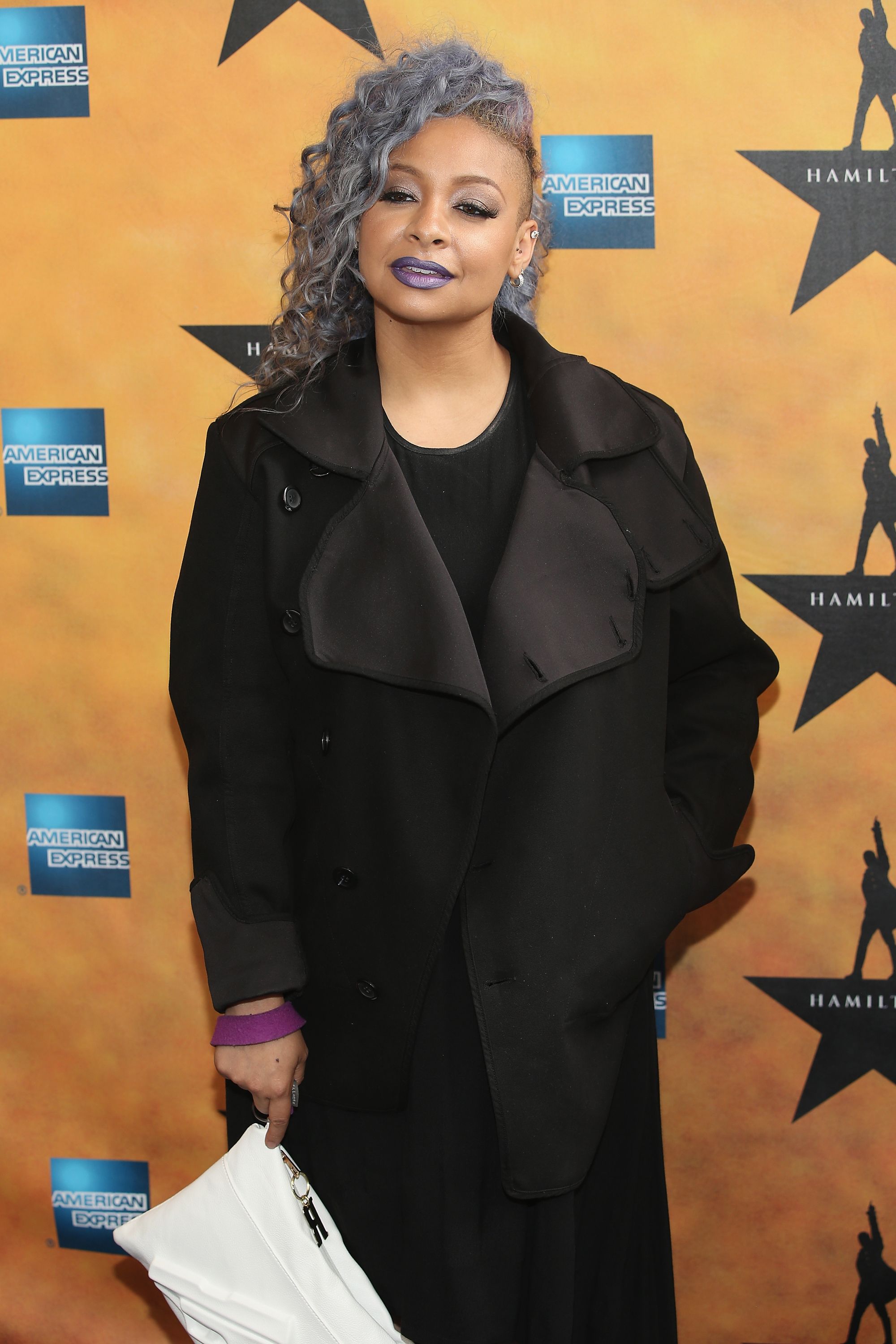 Her announcement came with a slideshow of snaps from her simple backyard wedding ceremony to Hollywood star, Raven-Symone.
In 2014, during a chat with Oprah Winfrey, [Raven-Symone] revealed that she already knew she was gay at the age of 12.
The post features two photos of herself, and her 34-year-old partner loved up and another showing off their beautiful white wedding cake. For her caption, she stuck to using the glowing star emoji.
Raven, on her part, did not leave her fans wondering how she felt by just looking at her uploaded pictures, even though she seemed incredibly happy in them. Her caption was a heartfelt declaration. She wrote:
"I got married to a woman who understands me from trigger to joy, from breakfast to midnight snack, from stage to home." 
The "Dr. Do-little" actress also dedicated a post to thank everyone for their congratulatory messages. According to Women's Health magazine, Simone's Instagram posts announcing her wedding is her first in over a month. 
The outlet adds that this is the first time Raven-Symone and Miranda Pearman-Maday have disclosed their relationship to the public.
The article on the newlyweds also reveals that according to Miranda's LinkedIn profile, she is a graduate of UCLA and currently works as a social media manager for a mobile app that reports unnamed items available at bars and restaurants in L.A., Off the Menu.
While the details of how they met and when they started dating are not publicly known, the U.S. Sun shares that Raven openly addressed her sexuality in 2013 after the U.S. Supreme Court repealed a law discounting federal acknowledgment of same-sex marriage. She reportedly tweeted,
"I can finally get married! Yay government! So proud of you." 
As reported by CNN, in 2014, during a chat with Oprah Winfrey, she revealed that she already knew she was gay at the age of 12.
However, Raven added that she didn't want any of the labels associated with being queer and would prefer to be referred to as "a human who loves humans."
People magazine shares that the new bride began acting in 1989 after starring as Olivia Kendall on "The Cosby Show" when she was only three years old. 
Maintaining a successful acting and singing career as seen on her IMDB bio, she proceeded to headline a Disney series that had her name in the title, "That's So Raven."