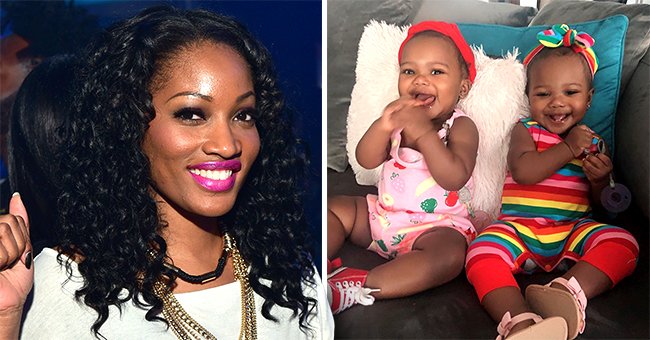 Instagram/twinzonli GettyImages
Erica Dixon Is Praised for Dressing Her Twin Daughters in Different Outfits in New Photos

Erica Dixon's twin daughters are melting the internet hearts in the latest photo shared on Instagram by the reality TV star.
Erica Dixon has shared another adorable photo of her twin daughters, and the internet cannot get enough of them.
The latest snap shows the two toddlers sitting on the sofa smiling at the camera, dressed in different outfits. Their mother even cheekily asked fans to guess who was who.
Before welcoming her twins into the world, Erica was already a mother to a girl who she shares with her ex-boyfriend and former "Love and Hip Hop" co-star Scrappy.
Dixon announced the day the twins were born revealing that she had had a difficult delivery. Calling it the most challenging day of her life, she said,
"I have been blessed with two beautiful baby girls but to have to leave them just tore me apart. Praying they can come home sooner than later."
The proud mother often shares photos of the twins, named Eryss and Embrii, and has even set them up with their own Instagram page with over 47,000 followers.
While fans can follow the two adorable tot's antics, Dixon has not revealed who the father of her daughters is.
A fan asked her what she would do if her children got measles, mumps or chickenpox.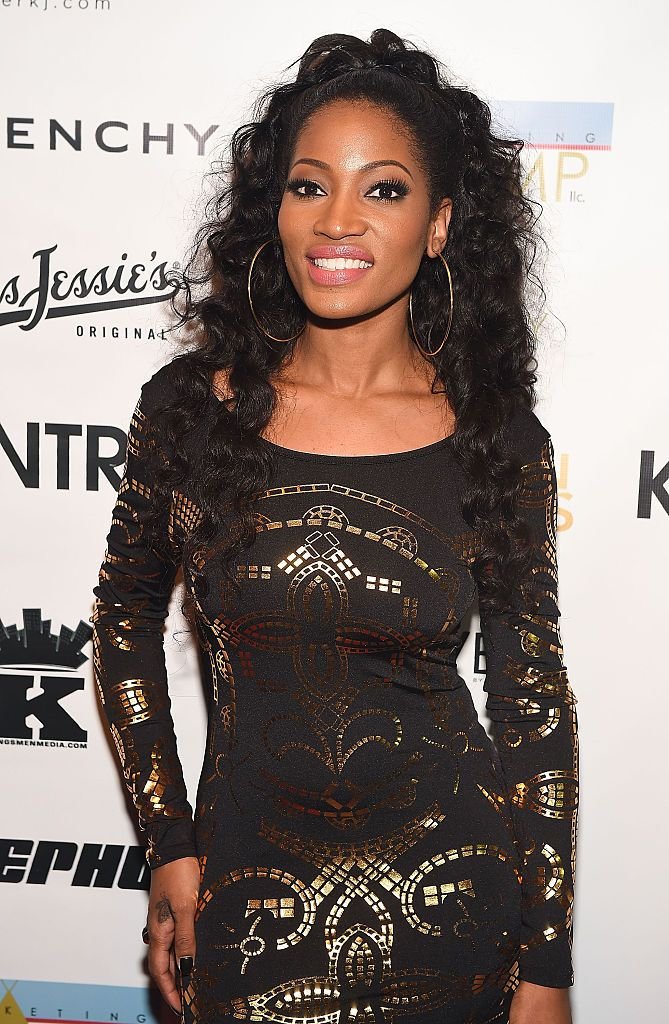 Erica Dixon at Fashion Jams on Nov. 19, 2014 in Atlanta, Georgia | Photo: Getty Images
Early this year, Erica faced some criticism when she revealed that at 8-months-old, her twins had not yet been vaccinated.
A fan asked her what she would do if her children got measles, mumps or chickenpox, she quickly replied to them saying,
"People are dying everyday from several diseases. You do realize it's 2020 and vaccinations are preventative measures in hopes that the body builds an immunity to the disease put in the child's body."
Dixon is no stranger to drama, especially when it comes to the father of her first child Scrappy. During an episode of "Love & Hip Hop," she went to a head with his then-girlfriend Shay.
The pair fought about their co-parenting issues, particularly when it came to communicating with each other.
Shay Johnson claimed that while she had initially auditioned to be on the show with Scrappy, he then went behind her back to get Dixon on so that he would not have to pay child support.
Johnson added that as a result, her role became much smaller while Dixon went on to become one of the main cast members.
Please fill in your e-mail so we can share with you our top stories!