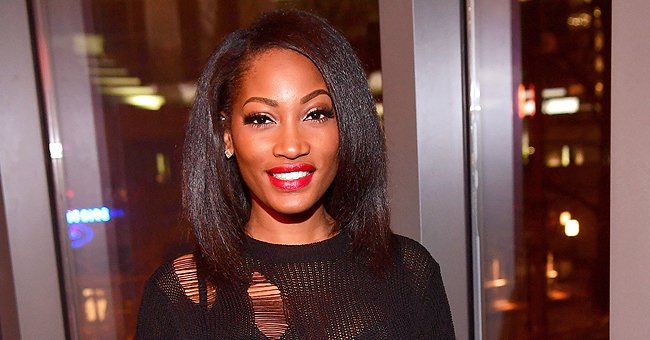 Getty Images
Erica Dixon of LHHATL Steals Hearts with Photos of Her Twin Daughters in Matching Outfits & Headbands

The famous TV personality is sharing many cute images of her twin babies on her social media amid the pandemic. Being a mother of three, having quality time is exactly what she is doing indoors with her family, and she is showing it.
Former "Love & Hip Hop: Atlanta" star, Erica Dixon could not be prouder of her twin little girls. Recently, she took to Instagram to post two absolutely adorable photos of both her daughters in matching outfits and headbands.
The images were posted on an Instagram account that Erica created especially to show the everyday life of her daughters. In the pictures, you can see both cute and adorable girls just smiling in front of the camera, and you just can't get enough of that!
UNEXPECTED BIRTH
In May last year, Erica announced that she was given birth to two little twin girls. Although it was an emotional and joyful moment, she also mentioned how difficult it was at the same time, since she couldn't bring the girls home immediately.
Fortunately, and though she would not say the reason the girls had to stay at the hospital for a while, the twins went home sooner than expected. Erica was so happy to be home with her babies that she posted their first photos almost a month after they were born. She named them Embrii and Eryss.
BABY ISSUES
Some issues have surrounded Erica ever since the twins were born. One of them is the fact that to this day, the name of the little girls' father has not been revealed yet, which is very uncommon for a celebrity like Erica.
Another issue started with a tweet the tv personality posted in January, saying that at 8 months-old both her babies have not been vaccinated and she's OK with it. Opposing opinions from parents and followers emerged disagreeing her decision.
Her tweet read: "My twins are 8 months now. Never been vaccinated and have never been sick." Many of the people who answered her back were concerned that if the girls got sick it could be life-threatening, but it seems that Erica is not worried about that at all.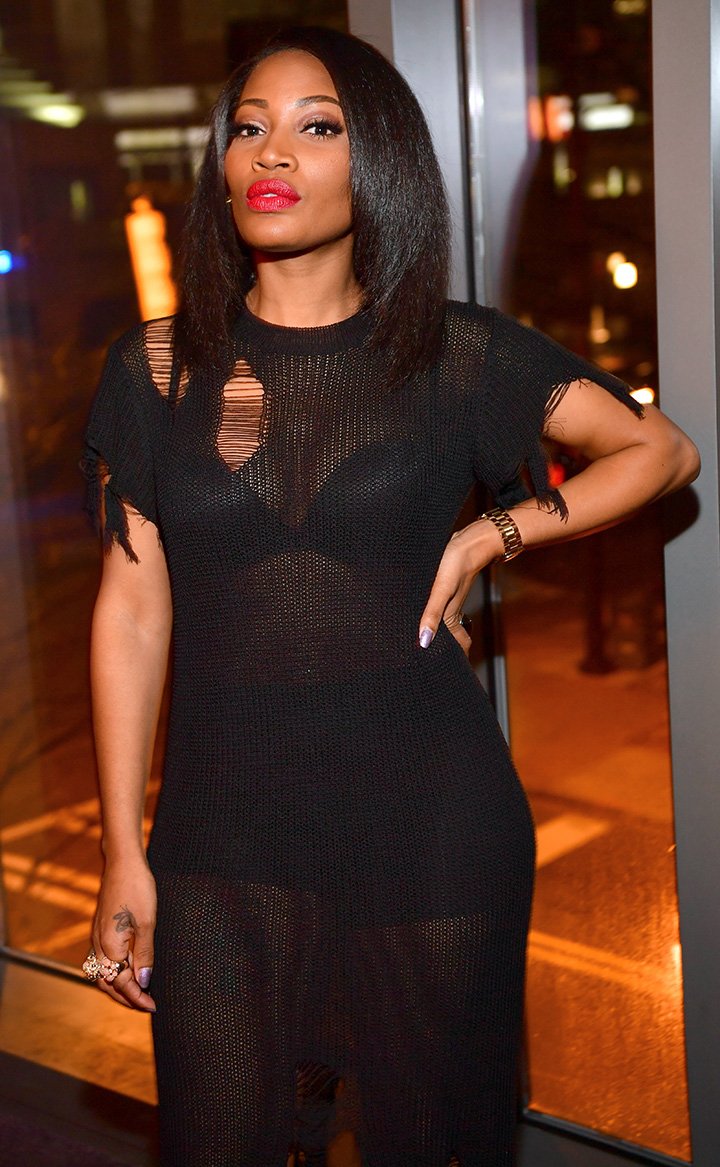 Erica Dixon attends a Party at the Gold Room on January 19, 2017 in Atlanta, Georgia. I Image: Getty Images.
TEEN MOM
Besides Embrii and Eryss, Erica is the mother of Emani, a fifteen-year-old young lady who she shares with rapper Lil Scrappy. Even though she has an excellent relationship with her, it has not been the same with the father of her child.
Lil Scrappy, who was also a cast member of "Love & Hip Hop: Atlanta", has had several co-parenting problems with her ex, concerning custody of their child in common. In fact, they both have publicly argued over their lack of communication and child support issues.
As it was not enough, another "Love & Hip Hop" cast member, Shay Johnson, have made some major claims on Scrappy and Erica regarding their presence on the tv show.
Shay says that she was the reason Lil Scrappy got on the show originally, since they were dating at the time, and she was supposed to be a main cast member. But then Scrappy brought Erica to producers behind her back, in order to get her to get him off of child support.
Please fill in your e-mail so we can share with you our top stories!