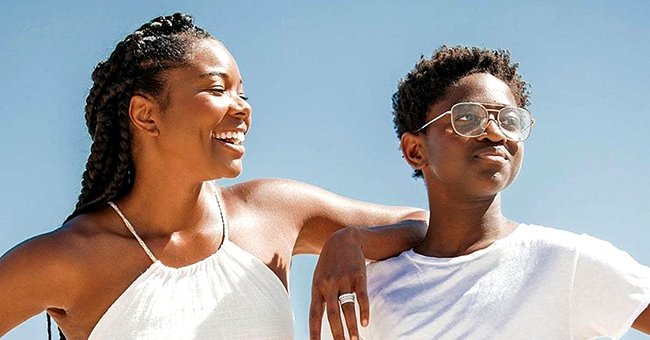 Instagram/gabunion
Gabrielle Union Is Photographed by Her Step Daughter Zaya for the Cover of Self Magazine
Gabrielle Union and her stepdaughter, Zaya Wade, explored the young teen's budding photography skills for a Self Magazine issue on raising and loving black kids in America.
Gabrielle Union is beyond proud of her stepdaughter, Zaya, a vibrant girl who just turned thirteen in May and was allowed to explore her photography skills. Self magazine featured the actress in an interview about her take on many pressing issues.
Due to the pandemic, it was not possible to have an official photoshoot with the magazine, but Zaya's budding skills in photography saved the day, and she shot the photographs featured in the magazine.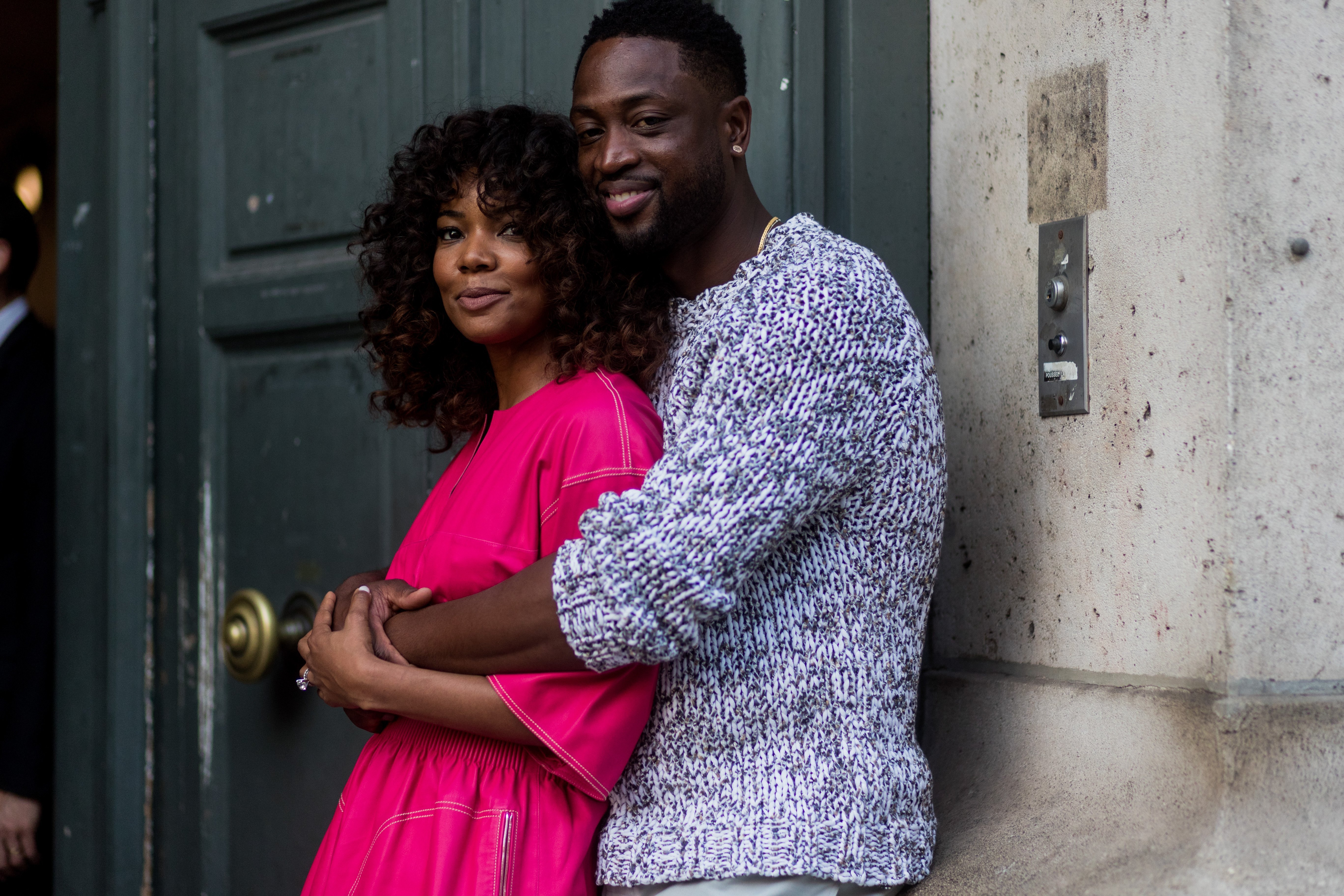 Gabrielle Union & Dwyane Wade hugging outside Hermes during Paris Fashion Week on June 24, 2017. | Photo: Getty Images
Self wrote that when the mom and daughter heard that they would work together to create, they were over the moon with excitement. The photos Zaya shot were beyond magnificent, and her mother was so proud to see what she had done with her creativity and brilliance.
Zaya wanted to capture her beautiful mom in a way that no one had seen her before, and Union wanted to see herself and the world through the youngster's eyes. The actress said:
"...rarely do I like the pictures. I'm just interested to see myself through Zaya's eyes… Because I trust her."
The actress also added that she knew her stepdaughter had a story to tell from her perspective, and she thought it was very interesting. She loved Zaya as her daughter and then some more as an artist.
When the pictures got to Self Magazine, what they saw thrilled them to great heights. The photos were incredible for a teenager with a Samsung in the middle of a global health crisis.
Union has been very vocal in using her platform to spread her beliefs.
The cover photo featured Union in a striking pink-colored suit and white pants ensemble, standing in front of a wall taken over by creeping plants.
Another picture showed the actress showing off her gorgeous physic in a polka-dotted two-piece swimsuit and a long cream robe billowing about behind her.
Gabrielle took to Instagram with the photos the magazine published. Accompanying the pictures was a lengthy caption filled with love and admiration for a certain creative thirteen-year-old. Union wrote:
"Beyond proud of @zayawade shooting her 1st cover. Seeing yourself through a child's eyes is quite illuminating & im grateful we got this opportunity."
The author added that she was happy that everyone got to see what her tremendous artist/writer of a daughter could do.
Gabrielle revealed that despite being so proud and happy to be the mother of strong, independent black children, she first had to discard the age-old school of thought that assimilating white culture was the only way to fit in a world stacked against black people.
She had to teach her kids differently from what the older generation taught hers. She taught them to be kind, graceful, good neighbors and great global citizens, and, ultimately, worthy, validated, and deserving.
In light of the ongoing protests against racism in the country, Union has been very vocal in using her platform to spread her beliefs.
On some days, the reality of the injustice she is fighting might be overwhelming, but on others, looking through Zaya's eyes is all she needs to have faith and hope.
Please fill in your e-mail so we can share with you our top stories!