Gabrielle Union Poses Makeup Free in a Pool Wearing a Red Printed Swimsuit as the Sun Sets
Hollywood actress Gabrielle Union stunned in a recent picture she shared with fans on her Instagram page, in which she sported a red swimsuit while in a pool. 
Gabrielle Union was all shades of beautiful in a recent post that showed her holding her hair with her hands while inside a swimming pool. 
The actress wore a red polka dot swimsuit and looked intently at the camera in a pose that was a mixture of fierceness and beauty, with the sun rays adding a natural lighting effect.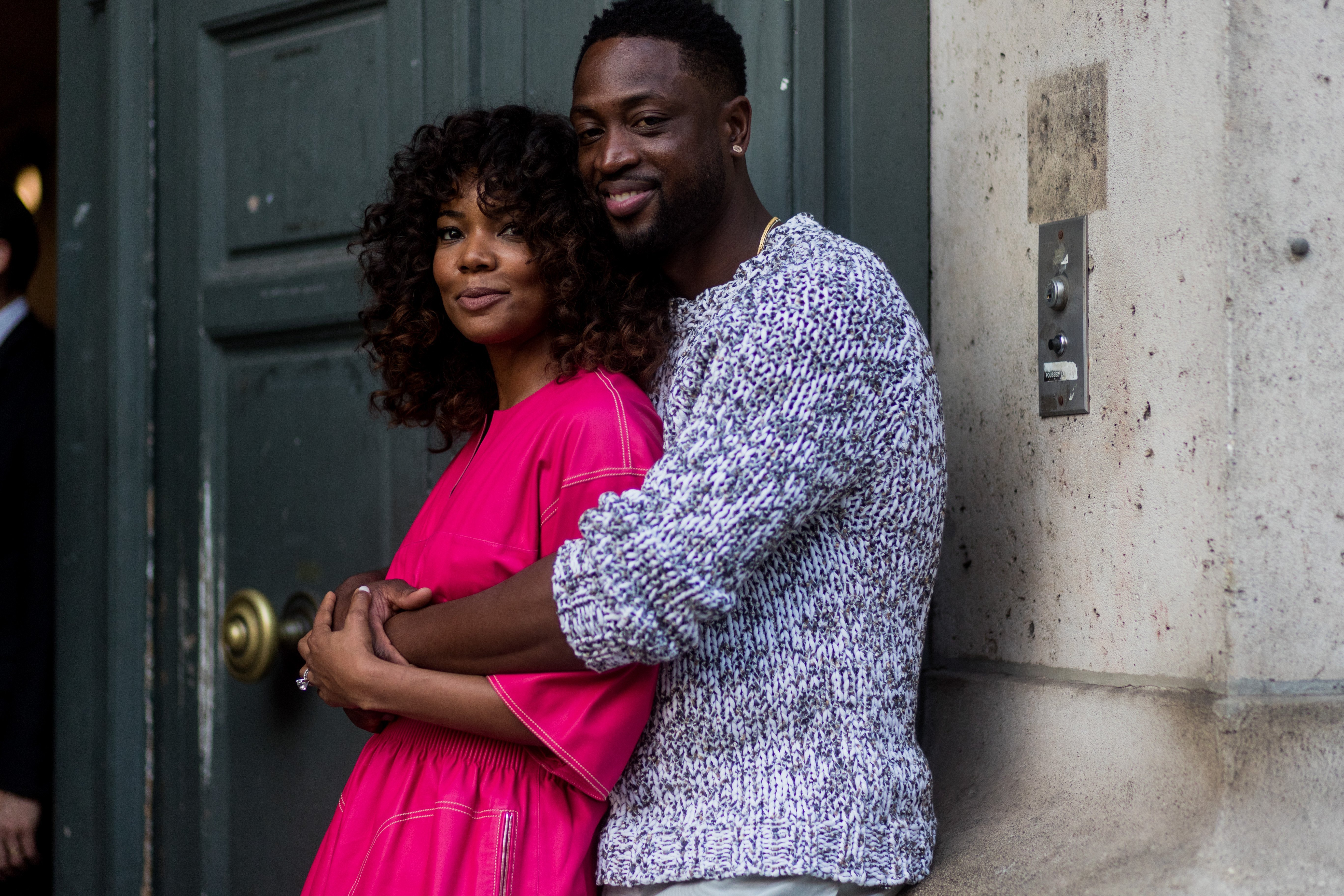 Union's stepdaughter Zaya Wade took the lovely photograph, and she made sure to pay her a well-deserved tribute in the caption, where she wrote:
"The pics from @zayawade 1st @selfmagazine shoot that didn't make the cut but I ?"
Union and the 13-year-old Zaya have been busy shooting for the "Self Magazine" cover. One of Zaya's first shots captured her stepmother in a polka dot swimsuit, striking an array of stylish poses. 
The beautiful actress smiled happily in one of the shots, raising her hand in the air as she leaned against a marble structure in the family's backyard.
The actress appeared on "The Daily Show with Trevor Noah" where she opened up about the investigation.
On the magazine's cover, Union looked sophisticated, posing in a salmon pink jacket that she matched with white pants, gazing at the camera, with her left hand resting on the jacket while her right hand was raised midway. 
The pictures marked Zaya's first foray into shooting a magazine cover, and her proud stepmom was curious to see how the 13-year-old would capture her. 
Speaking to the magazine, Union said she was interested to see herself through Zaya's eyes because she thought it was fascinating, adding that she trusted her stepdaughter, who had a story to tell. 
Apart from taking beautiful shots with Zaya, Gabrielle Union also enjoys spending time with her adorable daughter, Kaavia James, who is famous on the internet for being the "Shady Baby." 
Last month, the proud mom shared a photo of herself and Kaavia exchanging a high five while they enjoyed a cute mother-daughter moment amid the controversy she found herself in. 
Union was fired as a judge on "America's Got Talent," and after leaving the show, she accused the show's producers of racism and sexism. 
The actress appeared on "The Daily Show with Trevor Noah," where she opened up about the investigation that followed her accusations. 
Union also revealed that she saw Simon Cowell, a judge on the show, smoking on the set, which is against the law of the State of California, where the show is filmed.