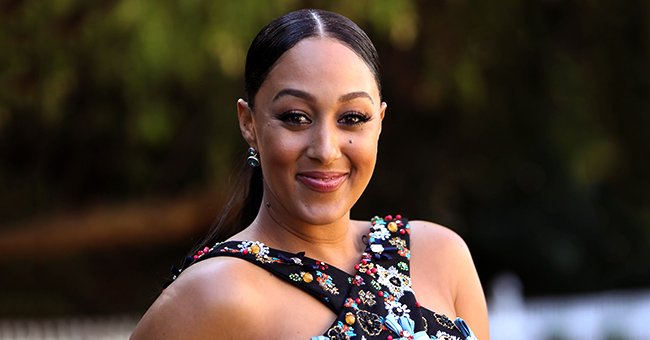 Getty Images
Tamera Mowry Flaunts Beautiful Long Hair in a Stunning Photo

Tamera Mowry recently showed off a long hairstyle which she rocked alongside a blue sweater, and she looked gorgeous in the Instagram photo.
Tamera Mowry is one beautiful woman, and, undoubtedly, she loves to show off all her striking features, which include her different hairstyles.
Taking to Instagram, Mowry shared a photo of herself rocking a gorgeous long wavy hairstyle. While her roots maintained the natural color, the tip of Mowry's hair was highlighted blonde.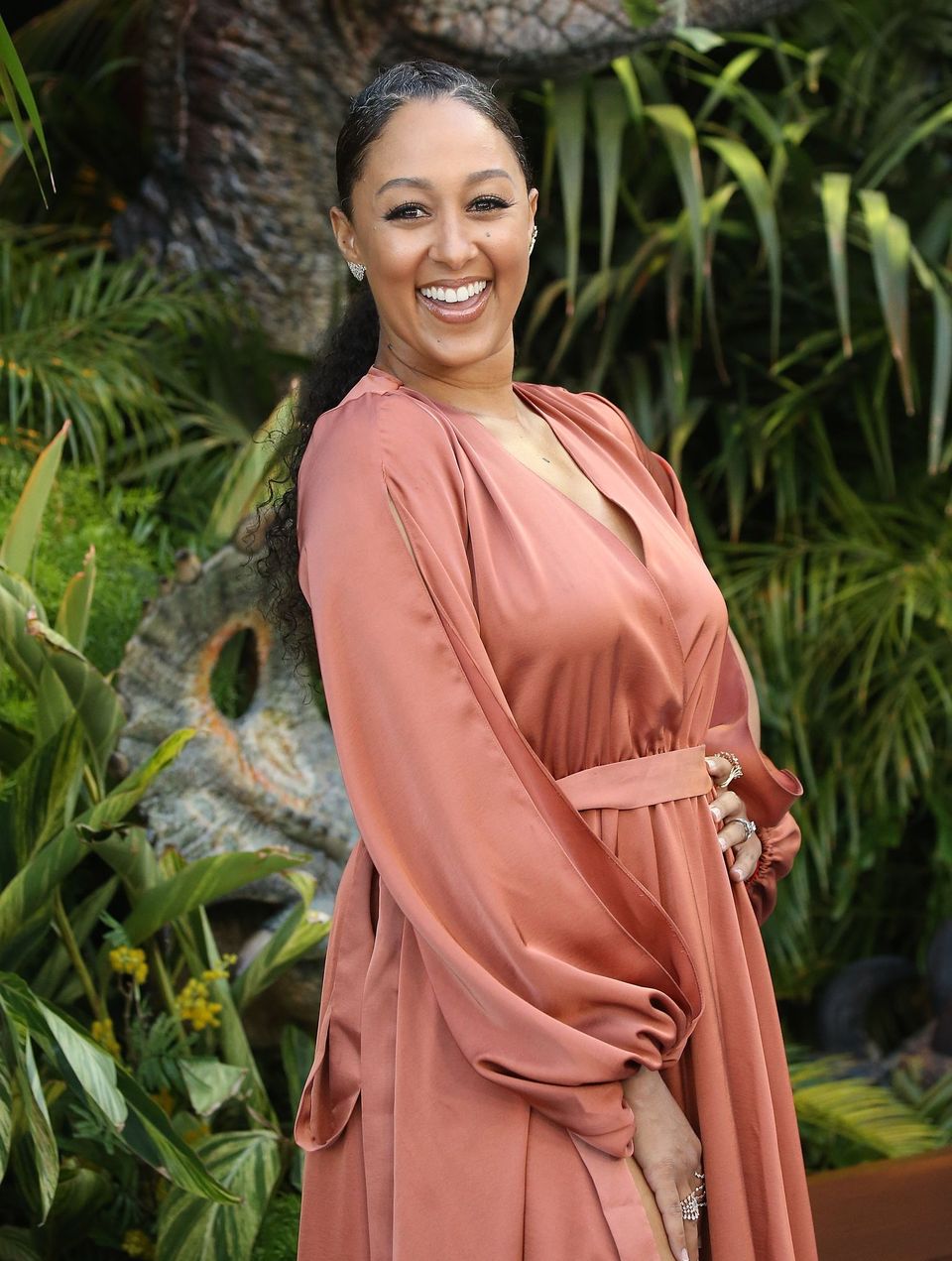 Tamera Mowry-Housley arrives to the Los Angeles premiere of Universal Pictures and Amblin Entertainment's "Jurassic World: Fallen Kingdom" on June 12, 2018 | Photo: Getty Images
In addition to her hairstyle, Mowry also sported a chic blue sweater that appeared complementary to her beautiful skin tone.
Sporting a cute slight smile, Mowry held one of her hands up against her hair as she stylishly posed for the photo. While captioning, she wrote:
"Some long hair vibes ✌? #throwback #tbt."
The adorable photo seemed to thrill fans and followers of Mowry; they took to the comments section to leave their thoughts about the post.
One user wrote, "Gorgeous as always,???" while another sweetly added, "You look flawless, Tam! I love the pic! ?," with several others gushing about her looks.
She opened up about how it was for her to be in a bi-racial relationship.
Mowry's post is not the first time she has shown off her hair in recent times. Back in April, Mowry showed off her natural hair, which featured some strands of gray hair.
With her hair pulled back in a braid, Mowry donned a black sleeveless top as she posed for the selfie with her bare face. In the caption, she explained that she wasn't getting her hair done due to the quarantine.
In addition to showing off her hairstyles, Mowry has also been enjoying spending time with her family and has equally enjoyed sharing some photos from her family bonding moments.
In an Instagram post last week, Mowry shared a photo of herself sporting a gorgeous makeup-free look. The snap saw Mowry posing alongside her son during a dip in the swimming pool together.
In her caption, she shared an inspiring message about parenthood while writing, "As a parent, it is my job to teach them — About love, inclusion, empathy, and most importantly, about how to be a good example in this crazy world."
Mowry is married to Adam Housley, and the couple shares two children, Aden John and Ariah Talea. While Mowry is of Afro Bahamian and English descent, her husband is American.
In March, she opened up about how it was for her to be in a biracial relationship, and from what she said, it's evident that Housley is a sweet and loving husband to Mowry and the rest of her family.
Please fill in your e-mail so we can share with you our top stories!