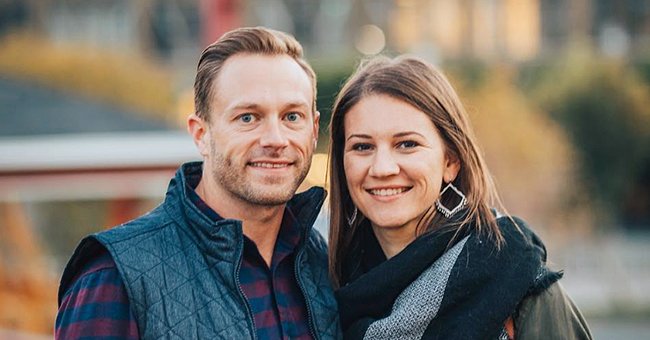 instagram.com/itsabuzzworld
Adam and Danielle Busby Share Cute Photo of Their Quints in Bright Swimsuits at a Camping Trip

Adam and Danielle Busby of "OutDaughtered" have shared an adorable photo of their quintuplets, wearing matching swimsuits at camp.
It seems that the Busby quintuplets are enjoying themselves at camp, in the latest photo shared by their parents Adam and Danielle.
In the post, the five girls are dressed in matching swimsuits having the time of their lives at the Splashway Waterpark and Campgrounds.
The family, made famous by the reality show "OutDaughtered," have six children, their eldest daughter Blayke,9-years old, and the quintuplets Ava, Olivia, Riley, Parker and Hazel,5.
Danielle made national headlines in 2015 when she became the first woman to give birth to all-female quintuplets in the United States. Speaking to Country living, she said,
"I love everything about having a big family. I had always wanted a big family growing up but never really thought it would become real."
Born in Houston, Texas, the girls were born via C-section at 28 weeks old. Reportedly the delivery only took four minutes, and the babies remained in the hospital for three months.
While Hazel, Parker, and Riley are fraternal twins, Olivia and Ava are the only set of identical twins. When naming them, their parents chose those as they are the only ones starting with vowels.
She underwent corrective surgery to help manage the problem.
During the show, viewers discovered that Hazel had been born with a condition called Nystagmus, causing her eyes to move back and forth rapidly.
In 2016, she underwent corrective surgery to help manage the problem. However, her parents have said that they cannot rule out future procedures. Adam said,
"There's still a lot of unknowns with what our next steps are gonna be, but I feel like we're starting to narrow in on possible next steps with her. But there's still a lot we just don't know quite yet."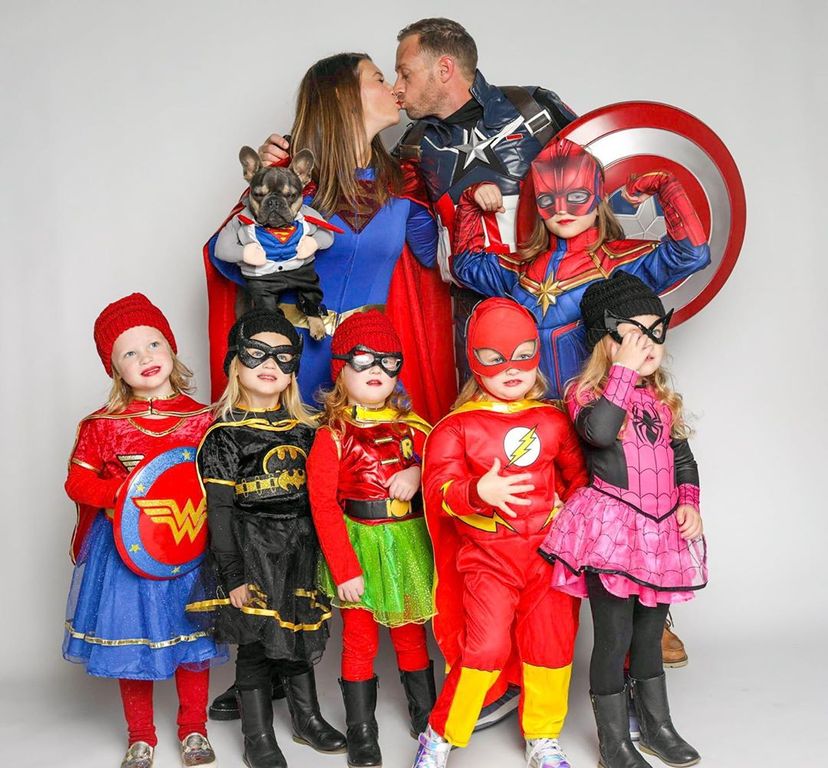 Adam and Danielle Busby from "Outdaughtered" with their children| Photo: Getty Images
While by any standards, the family would be considered substantial, the Busby's are not ruling out having more children in the future.
However, it wouldn't be biological as Danielle had a hysterectomy in 2019, after complications caused by the birth of the quintuplets.
In 2019, the mother of six revealed that while she was not going to give birth, she and her husband would be open to adoption, particularly a boy.
Apart from appearing on the show, Adam also owns Adam Busby Media that specializes in photo and project videos for family events.
Please fill in your e-mail so we can share with you our top stories!