See Goldie Hawn's Heartwarming Tribute to Kurt Russell on Father's Day
Goldie Hawn sweetly celebrated Father's Day as she honored fellow star and partner Kurt Russell, in a pleasing social media post.
Goldie Hawn had one message for the love of her life on Father's Day as she shared a lovely tribute to him. On Instagram, the star actress gushed over Russell while sharing a beautiful shot as she showed him off.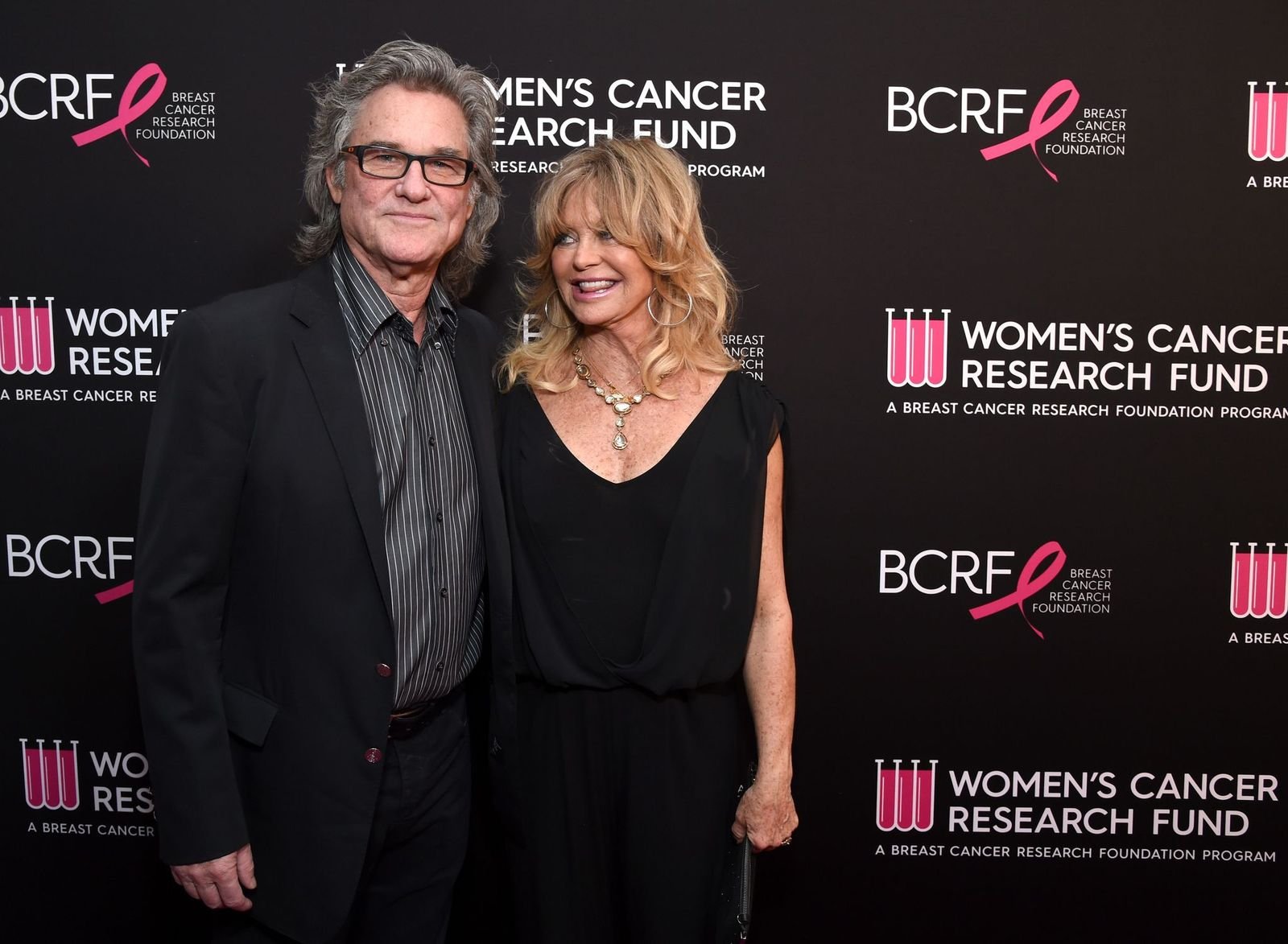 HAWN'S TRIBUTE TO RUSSELL
Goldie Hawn's post included a snapshot that showed her and Russell sharing hearty laughter and posing goofily for the camera. With big smiles on their faces, Hawn pointed her index finger at the celebrant, indicating he was the man of the moment. She told fans:
"Nobody laughs like him, and Nobody loves like him. Happy Father's Day to you, my angel." 
Many fans joined her in celebrating Kurt Russell, sharing their well-wishes and affection in the comments. A follower mentioned: "Happy Father's Day to the iconic Kurt Russell." Someone gushed: "You two are relationship goals."
THEIR LOVE TIMELINE 
Hawn and Russell started their romantic journey in 1983 and raised a blended family. They each had kids from previous relationships. Three years after their union, the Hollywood icons had a son, Wyatt Russell. 
In an interview with People, Hawn fawned over her spouse and opened up about how blissful their relationship has been.
She told the news site that Rusell still stood in awe of her as she talked about a specific event. She said: "The other night we were going to go have dinner...He said I cannot believe how [beautiful] you look]"
GOLDIE SHARES SOME LOVE SECRETS 
With a love life spanning over 30 years, the "Shampoo" actress sure has loads of experiences in her "bag." Besides showing love and affection, Goldie Hawn believes partners in a relationship need to know when to be independent and otherwise. 
Hawn said in an interview: "I believe that one person can't bear the whole burden because then their shoulders start getting heavy…" she added that staying "sexy" is another aspect to be noted. She affirmed: "and sexuality is definitely one of them."
AN ADMIRABLE HOLLYWOOD COUPLE
While both are stars in their own rights, Hawn and Russell make time out for each other and never neglect "couple time." 
They are also an inspiration for younger couples. Goldie's daughter, Kate Hudson, confirmed this to People as she mentioned that the two were "the goal."
Goldie is also willing to break some rules for love. Against her rule of not rewatching old movies, the award-winning actress went out of her way to rewatch "Overboard" with her lover.
On his part, Kurt Russell shows unconditional love to his lady love while never ceasing to make her feel beautiful.