Kylie Jenner Calls Travis Scott Best Daddy in a Touching Father's Day Tribute
Kylie Jenner went all out to celebrate Travis Scott on Father's Day as she called him the "best daddy" to their daughter, Stormi.
On Father's day, Kylie updated her Instagram with a series of photos showing how she celebrated her ex-boyfriend, Travis. As seen on her page, the mother and daughter duo treated the rapper to some celebratory themed cookies.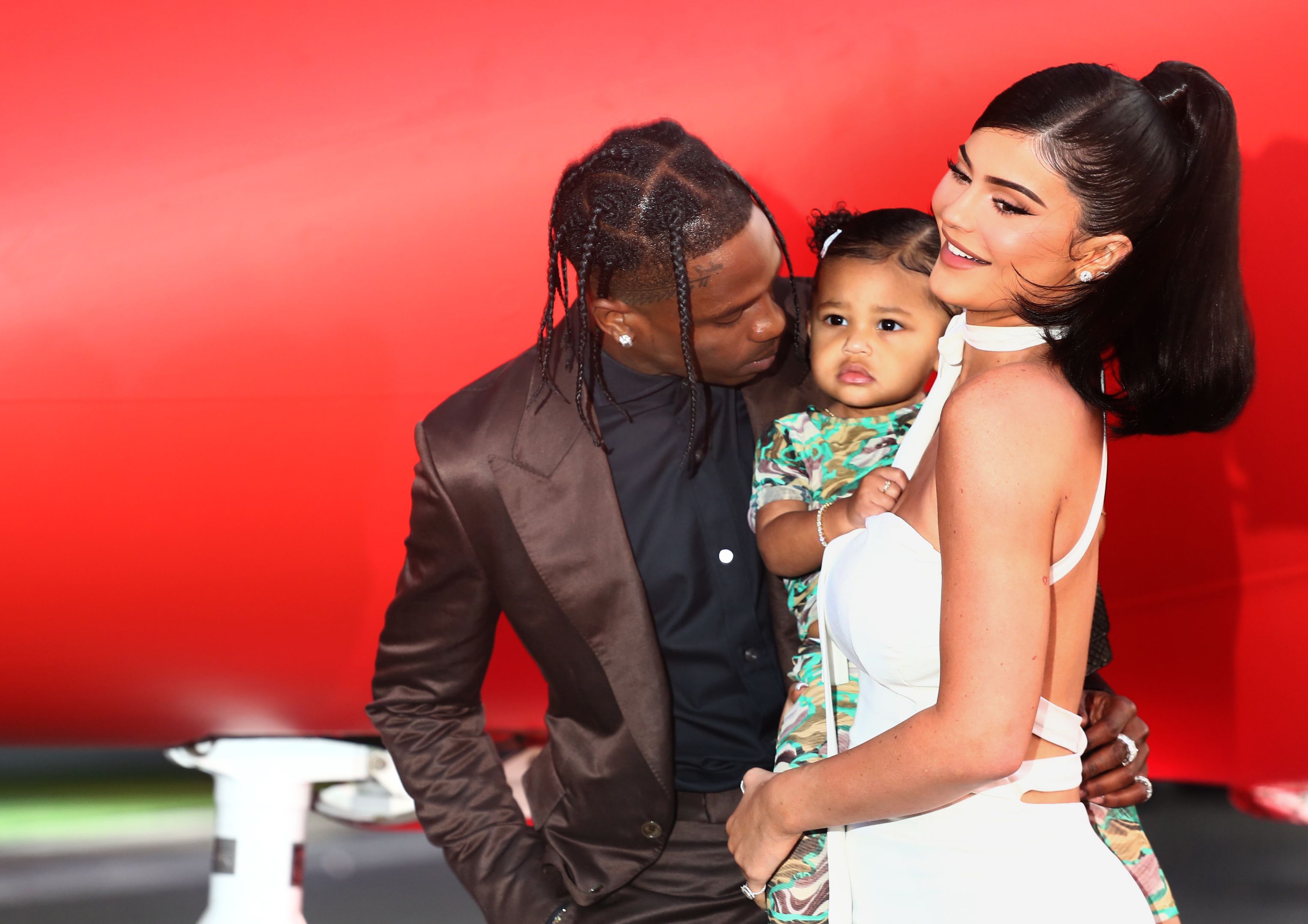 An exquisite floral arrangement that read "DADDY," an intricate balloon decoration spelling out "HAPPY DADS DAY," and four framed photos of the 28-year-old "Astroworld" rapper and his daughter together also made the lists of items for the festivities.
According to a source, the chance of a romantic relationship brewing between [Kylie and Travis] is very slim at the moment.
All of the goodies, decorations, and gifts on display matched Soctt and Stormi's outfit and the blue-theme of the day. The 22-year-old cosmetics business owner also took to her Instagram story to share snaps of the father-daughter duo bonding, including one of them twinning with their hairstyles.
The image which features the pair wearing identical braids was captioned, "Happy father's day @Traviscott the best daddy to our daughter."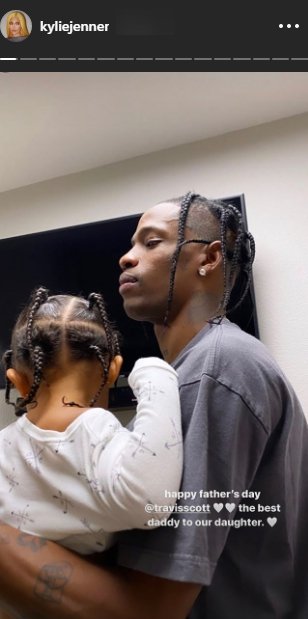 Daily Mail reports that the lavish celebration comes amid rekindled romance rumors. According to the outlet, the duo, who reportedly split last October, has been quarantining together with their daughter for almost three months at Kylie's mansion in Los Angeles. 
The publication adds that their living arrangement allows them to spend a lot of time together doing simple bonding activities like swimming, watching movies, and preparing meals.
The bond they share was evident when the mother-of-one described Scott as "daddy of the year" when she posted a sweet slideshow of pictures of him on his 28th birthday in April.
People Magazine, on the other hand, reports that according to a source, the chance of a romantic relationship brewing between the former couple is very slim at the moment as they are focused solely on co-parenting.
The magazine recalls their trip to Walt Disney World with Stormi before throwing her an extravagant party tagged "StormiWorld 2" to celebrate her two-year-old birthday last February.
Cheat Sheet recalls Jenner's interview with Harper's Bazaar in March, where she made it clear that she was okay with how her and Travis' relationship is at the moment. The publication notes that Scott also made similar statements in an interview in December.
While speculations about the state of his relationship continue, the Texan-born rapper, as reported by the Sun, recently purchased his own massive Los Angeles mansion. 
The 16,000 square feet property he acquired for $23.5 million, has seven bedrooms, 11 bathrooms, a 20-car garage, a games room, a wine cellar, an outdoor kitchen, and a magnificent 75-foot infinity pool.