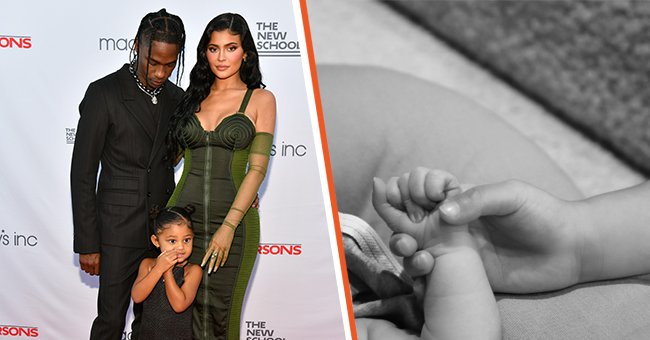 Getty Images
Kylie Jenner & Travis Scott Welcome Their 2nd Child Together despite Rumors That Their Relationship Was Platonic

Famous couple Kylie Jenner and Travis Scott surprised the world after announcing their second pregnancy. Recently, a day after their firstborn Stormi's birthday, the proud parents welcomed their second child, a baby boy.
After telling the world of their breakup, rumors about Kylie Jenner and Travis Scott's reconciliation always found their way on the internet. While a close source previously denied the allegations, their second pregnancy said otherwise.
Jenner, 24, recently became a mom of two with the birth of her second child, whose name remains undisclosed. However, a representative for the "Keeping Up With The Kardashians" star confirmed that they welcomed a little boy.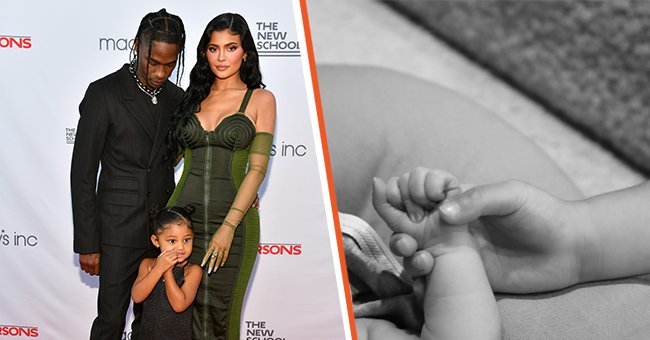 Travis Scott, Kylie Jenner, and Stormi Webster during the The 72nd Annual Parsons Benefit at Pier 17 on June 15, 2021 in New York City. | Source: Getty Images
WELCOMING THEIR SON
Jenner shared the news of her son's birth with a black-and-white photo of the baby's hand and captioned the post with her son's birth date, February 2, 2022. The businesswoman's family and friends sent their congratulations through the comments section, flooding the post with several blue hearts.
In September, Jenner first confirmed her pregnancy with a 90-second Instagram video that ended with Stormi kissing the beauty mogul's belly. Although she would later post her growing belly on Instagram, Jenner enjoyed her pregnancy privately. An insider said:
"She loves being a mom. She is thrilled that she and Travis are pregnant again [...]. She has only spent time with close friends and family."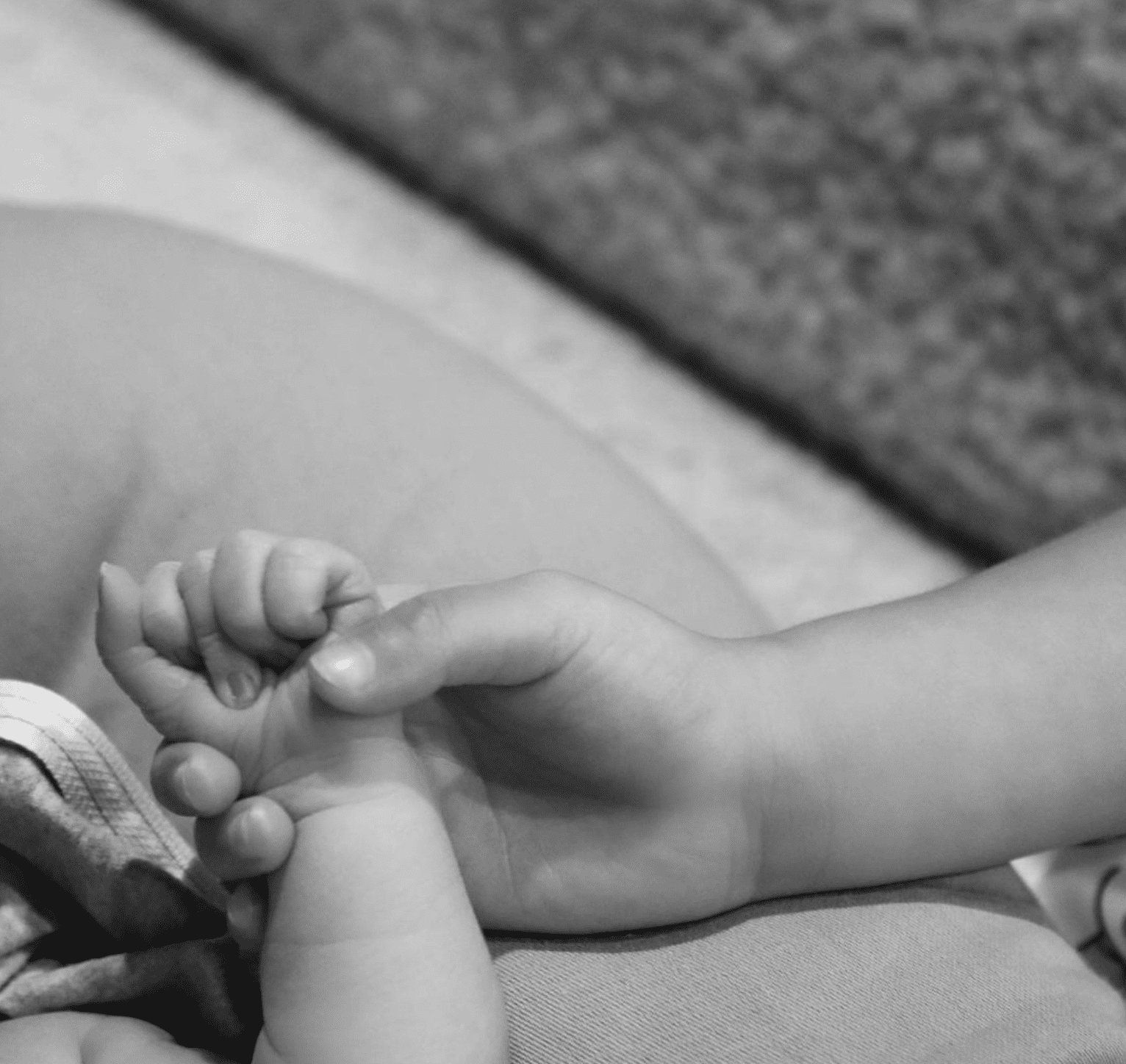 A black and white photo of Kylie Jenner and Travis Scott's newborn baby's hand. | Source: Instagram/KylieJenner
JENNER'S BABY SHOWER
Jenner previously shared photos from her lavish baby shower, which boasted designer goods, gigantic giraffe sculptures, and a gorgeous white floral display. The jungle-themed party also had several mature trees with white roses and hanging candles as decorations.
Before the year ended, she also shared a photo of herself with her growing baby bump alongside a caption that reflected 2021. Jenner wrote:
"As 2022 is approaching, I've [sic] been reflecting on this last year and the blessings that it brought but also the many heartaches it held. I will never forget this year and all the significant changes it made to my life."
WANTING MORE CHILDREN
Having more children was something Jenner never hid from her fans. In 2020, she admitted that she wanted four children but had no timeline to meet. At that time, she and Scott were not publicly back together but would often be spotted bonding with their firstborn.
Although many speculated that the couple reconciled, an insider revealed that the duo was in no rush to rekindle their love.
In an interview with Harper's Bazaar, Jenner revealed that she and Scott were "best friends" at that time. "We both love Stormi and want what's best for her. We stay connected and coordinated," she said. In the months that followed, the couple was seen cozying up to each other, but no relationship status was confirmed.
JENNER AND SCOTT'S RELATIONSHIP
Jenner and Scott's relationship began in early 2017 when they were spotted together at the Coachella Valley Music and Arts Festival. The same year, the pair flew to the "Antidote" rapper's hometown in Houston and celebrated his birthday with Kendall Jenner, Hailey Baldwin, Bella Hadid, and Cara Delevingne.
A few months later, Jenner and Scott were caught in public showing more affection toward each other. They got matching minuscule butterfly tattoos by June of the same year and shared the artwork on social media.
In February 2018, after months of trying to keep her pregnancy a secret, Jenner gave birth to their first and only daughter, Stormi Webster. Then new parents, Jenner and Scott, were over the moon to have their little angel and withstood several cheating allegations that tried to tear them apart.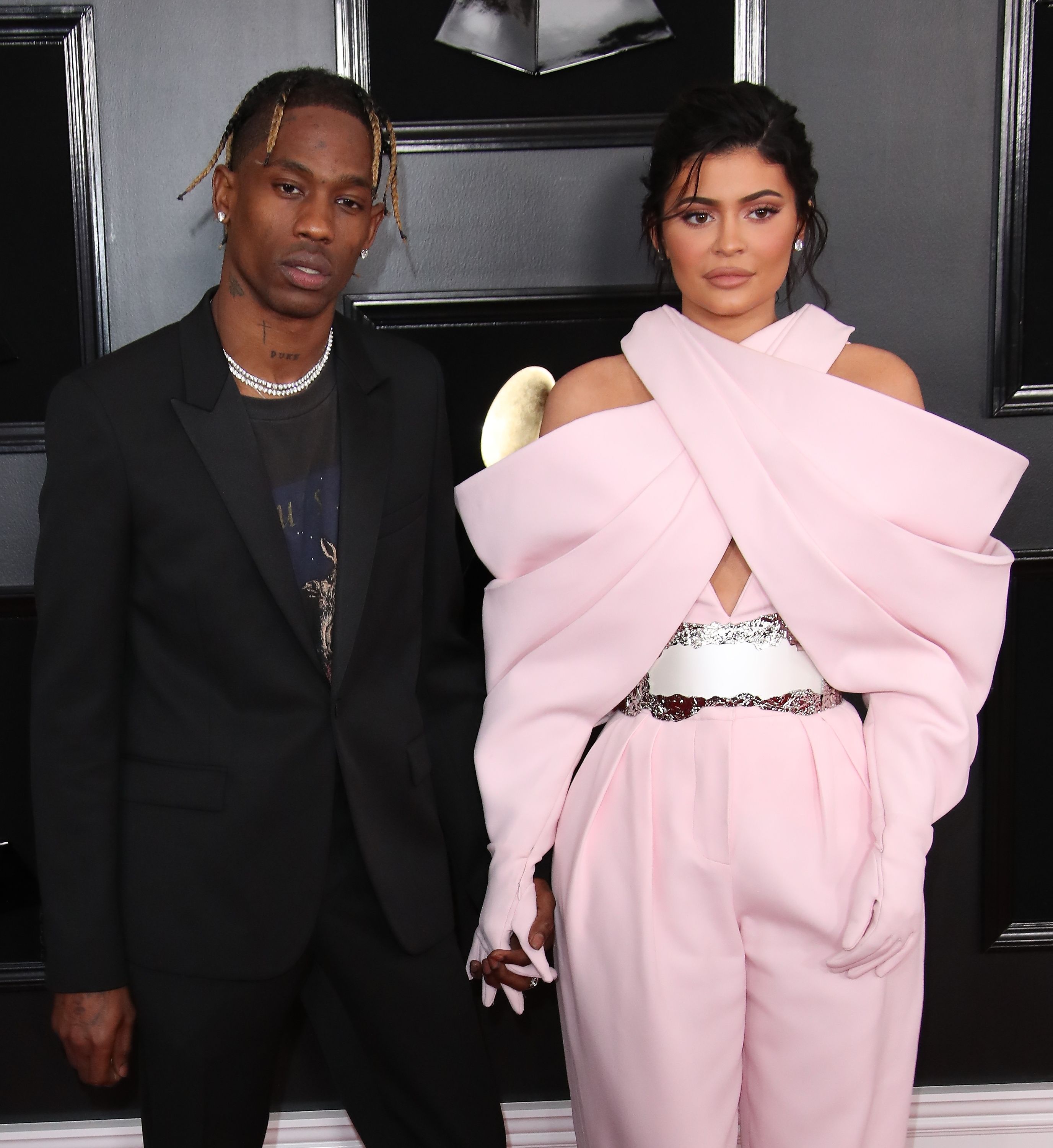 Travis Scott and Kylie Jenner at the 61st Annual GRAMMY Awards at Staples Center on February 10, 2019 | Photo: Getty Images
THEIR BREAKUP
But by October 2019, the couple decided to take a break from their relationship. In the wake of their split, Jenner was placed under scrutiny for allegedly hanging out with her ex, Tyga. To set the record straight, she took to Twitter what happened. She wrote, as reported by Us Weekly:
"The internet makes everything 100 times more dramatic than what it really is. There was no '2am date with Tyga. You see me drop two of my friends off at a studio that he happened to be at."
Despite what others had to say, Jenner and Scott continued to co-parent Stormi and said nothing but great things about each other. In one interview, the rapper admitted that he would always love his daughter's mother.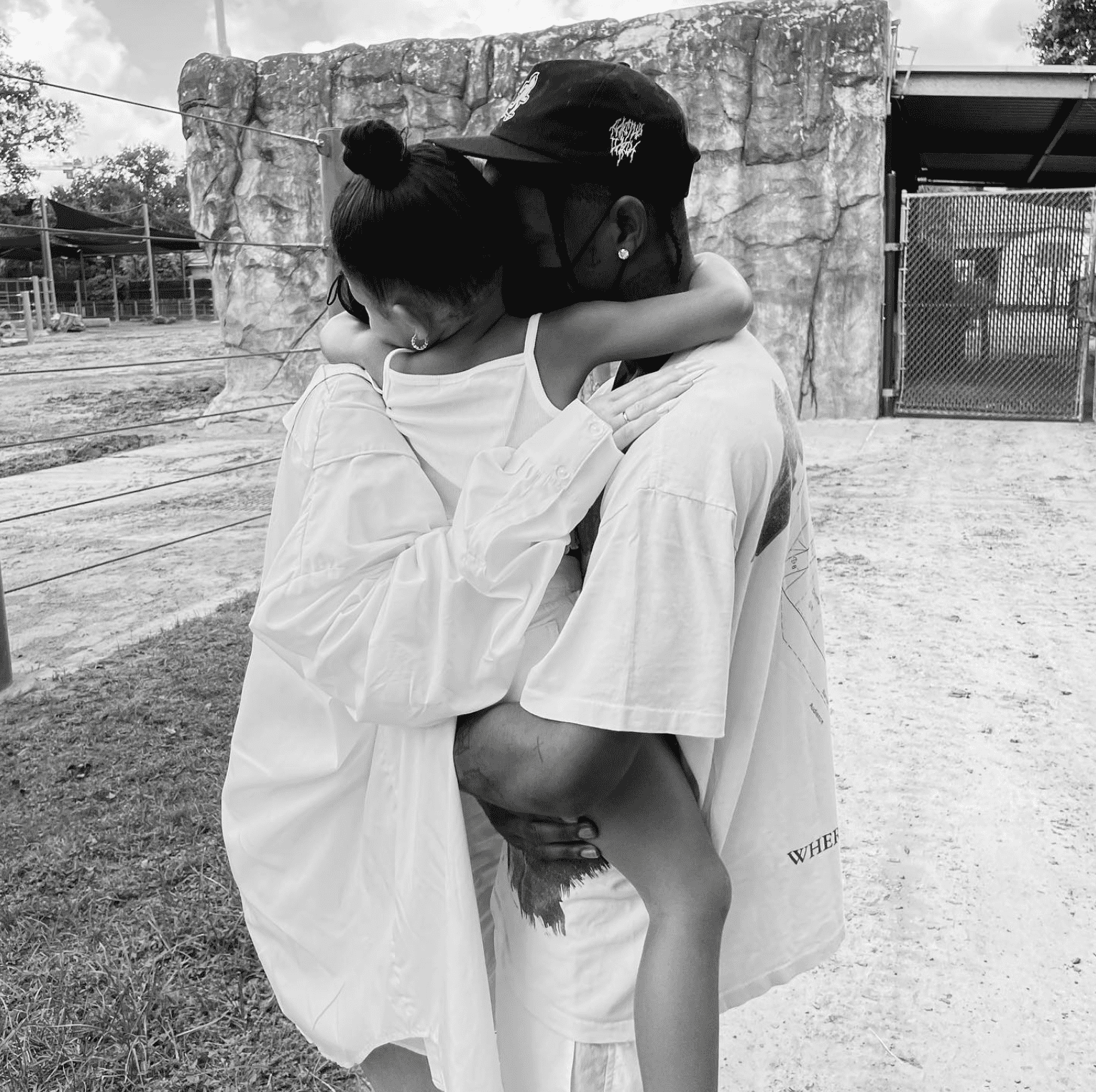 A black and white photo of Kylie Jenner, Travis Scott, and Stormi Webster hugging. | Source: Instagram/KylieJenner
BETTER OFF AS FRIENDS
Although many speculated that the couple reconciled, an insider revealed that the duo was in no rush to rekindle their love. The source explained that although the former lovebirds get along on all levels and enjoy spending time together, they are not ready to get back together. The source said:
"Being co-parents seems to be working out better for them than being in a romantic relationship."
But when the pandemic happened, Jenner and Scott quarantined together in her home with then-two-year-old Stormi. Although neither of them shared what happened to their relationship amidst the pandemic, it is apparent that they have decided to grow their family even more.
LIFE AS PARENTS
The pair certainly embraced parenthood with open arms, as noticed in the many times they gushed about it. In an interview, as reported by Us Weekly, Scott said:
"Being a dad is better than what I thought it would be. Stormi is one of the best human beings I know. She's like my best friend. She makes life a little bit easier."
Meanwhile, in a recent interview, Jenner described watching Stormi experience life's smallest and biggest pleasures for the first time, "the best part of these last few years." The billionaire even advised other expecting moms to be gentle with themselves and to take things one day at a time.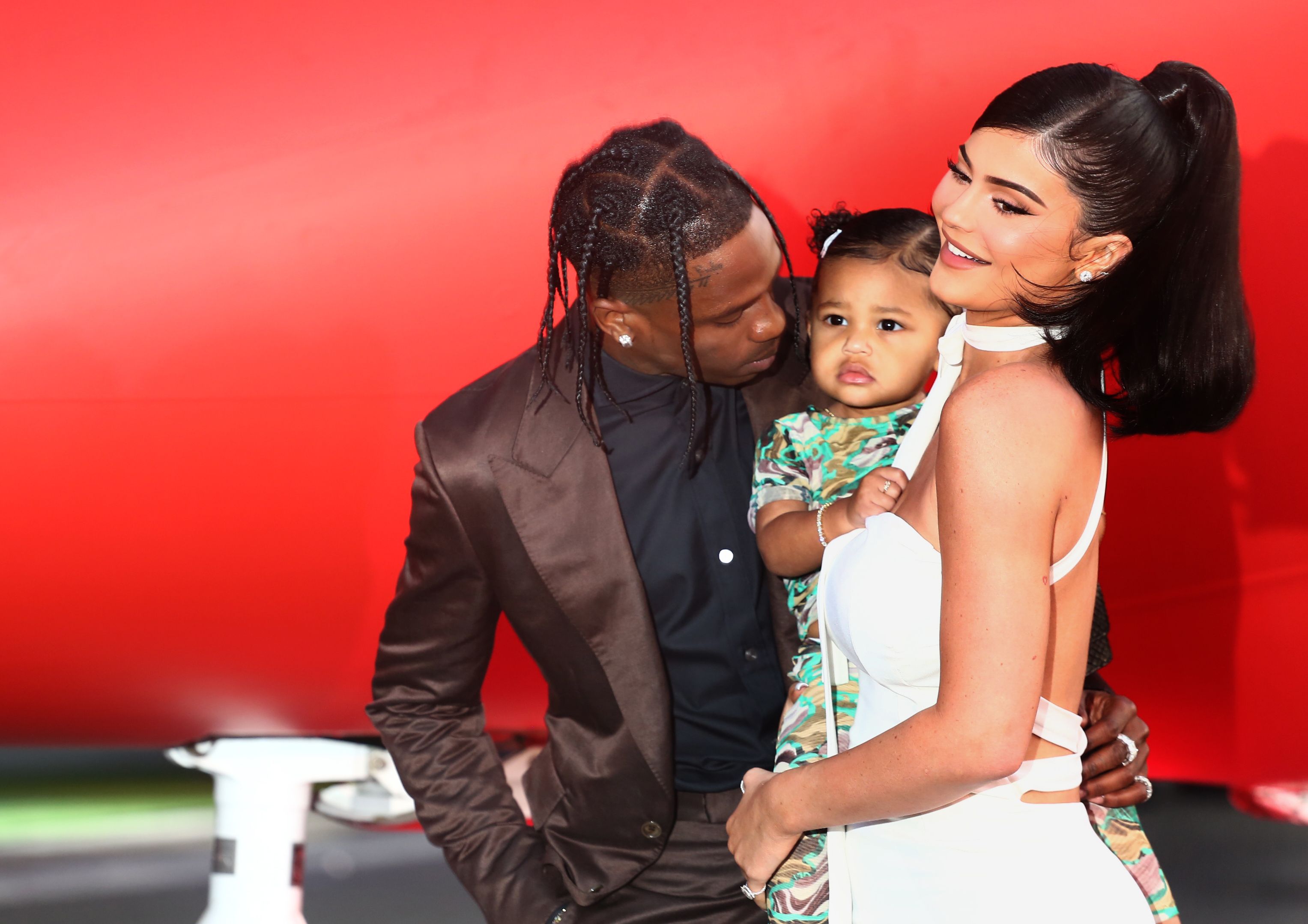 Travis Scott and Kylie Jenner at the Travis Scott: "Look Mom I Can Fly" Los Angeles Premiere at The Barker Hanger on August 27, 2019 | Photo: Getty Images
As she entered motherhood, Jenner also decided to release a new business venture, Kylie Baby, which focuses on products gentle on a baby's skin. Indeed, becoming a mom has brought Jenner both happiness and success.
Please fill in your e-mail so we can share with you our top stories!