Eniko and Kevin Hart Celebrate Father's Day with Cute Family Photos
Kevin and Eniko Hart marked Father's Day with a couple of posts which they shared to their respective Instagram pages.
Kevin Hart and his wife, Eniko Hart (née Parrish), warmed the hearts of thousands when they took to their Instagram pages to share a series of images in celebration of Father's Day.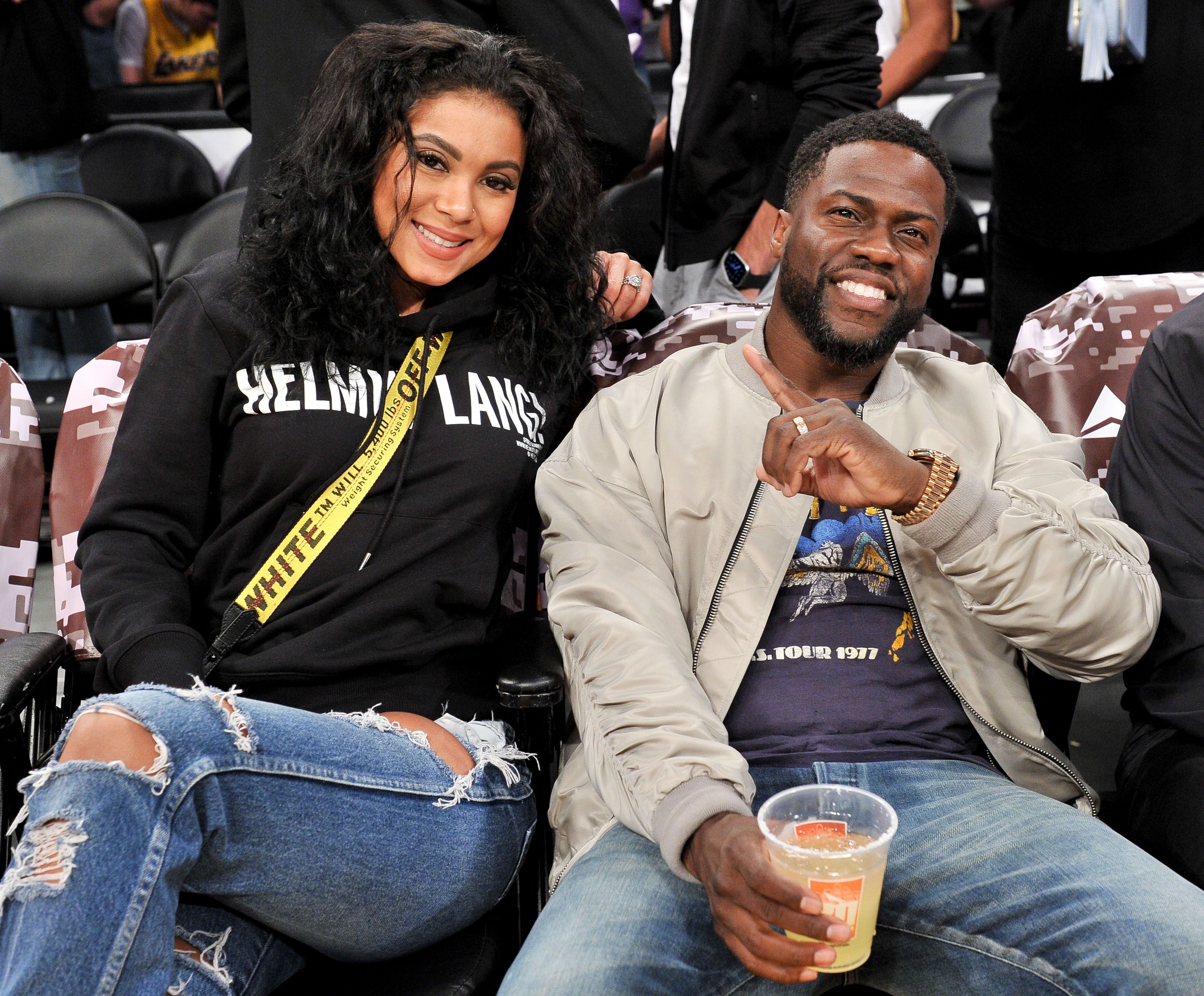 Eniko uploaded a series of pictures that showed her husband spending some quality time with his three children, including their 2-year-old son, Kenzo Kash Hart, with the caption:
"One pic or day is not enough to express how special of a father you truly are, you give our children someone to admire, respect, and honor on a daily basis!"
For his part, Kevin shared different pictures of him and his loved ones with their children and in the caption he thanked them for being great eamples of fathers.
Eniko spoke about how she found out about her man's cheating on his Netflix docuseries, "Kevin Hart: Don't [expletive] This Up."
The couple's cute posts come a month after CNN reported that they announced that they were expecting their second child together.
To share the good news, Kevin uploaded images of him, Eniko, Kenzo, and his two children - Heaven and Hendrix - rocking matching white outfits as they smiled at the camera.
Oprah Magazine recalled that the pair got engaged in 2014 after they had been together for reportedly five years.
Nearly two years after the comedian and actor put a ring on Eniko's finger, the pair walked down the aisle in a touching Santa Barbara ceremony.
The 2016 event saw the now-expectant mother rock two custom-made Vera Wang gowns, as Hendrix, served as his father's best man.
Even though they announced that they were expecting their first child together in May 2017, their marriage soon hit a rocky patch when rumors of Kevin's infidelity were revealed in the same year.
According to Us Magazine, a woman claimed that she had footage that would prove that Kevin had been unfaithful to his wife while she was pregnant with their child.
By December 2019, Today disclosed that Eniko spoke about how she found out about her man's cheating on his Netflix docuseries, "Kevin Hart: Don't [expletive] This Up."
During the episode, which was titled, "What Happened In Vegas," the mother of one explained that an unknown person sent her an "edited video of Kevin and another woman" in her DMs.
The video not only upset the model, whose pregnancy was far-gone at the time, but it also prompted her to chide Kevin about his indiscretion.
The couple has since moved on from the incident as Eniko stated that as long as Kevin behaved himself, all would remain well in their household.