Keke Palmer Pens a Sweet Tribute to Dad on Father's Day with a Classic Family Photo
"Hustlers" star Keke Palmer commemorated Father's Day with a throwback photo of her family including her handsome dad, Larry Palmer, who she couldn't stop gushing about. 
Keke Palmer celebrated Father's Day with a special post dedicated to the man who brought her into the world. Expressing immense gratitude for all that her dad Larry has done for her, she wrote a heartfelt post to mark the special day. 
Palmer began the post by expressing how grateful she is to have known her father's love by sharing a throwback photo of her family from when she was a kid.
INSPIRED BY HER FATHER
Calling him the best father ever, she went on to reveal how the classic photo was taken the day he baptized his twins, Lawrence and Lawrencia. 
You have always shown me the importance of service, being of service to anyone in need.
After gushing about how she admires her dad's humility and resilience, the beautiful singer ended the post on a funny note, calling her dad "Luscious Larry."
Palmer is evidently close to her dad, but she also shares a close bond with her family including her siblings and her mom, Sharon.
KEKE IS A FAMILY WOMAN
During an episode of her show "Strahan, Sara and Keke," her mother once revealed that Palmer would always help her when it came to taking care of her twin siblings when they were younger. 
"From the time I had the twins, Keke was always the helpful one. She would grab them, hold them, feed them, and take care of them."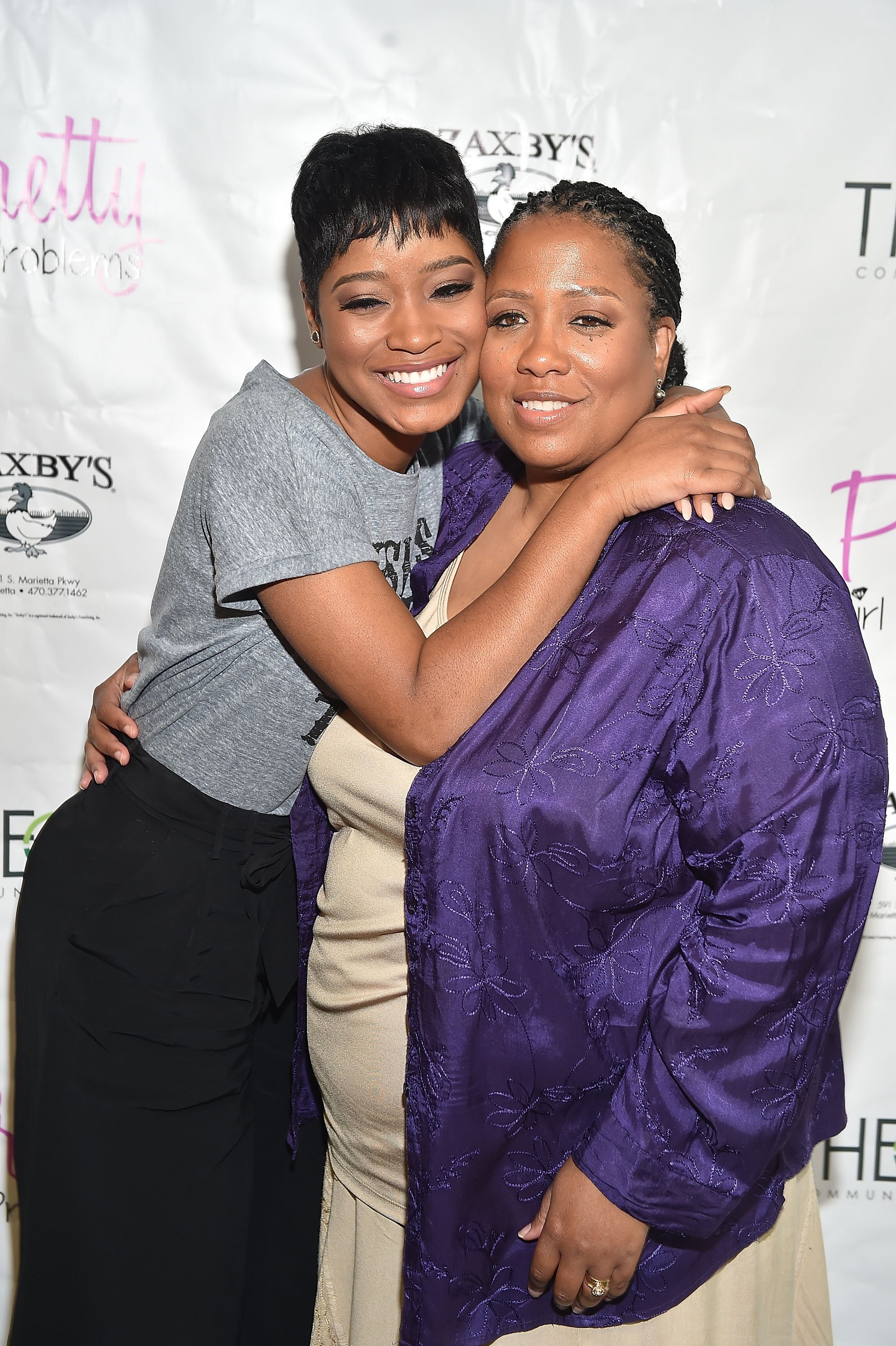 The twins agreed with their mom and agreed that Palmer is a cool older sister. Their sibling bond is indeed precious. 
It's impressive how the actress has managed to maintain a close relationship with her family while expertly managing her professional life. She recently signed on to executive produce and star in a thriller written by Krystin Ver Linden called "Alice."
According to Palmer, what attracted her to the project was how Linden's perspective tackles the crude realities of slavery and white supremacy while offering vindication and inspiration through the protagonist Alice's story. 
Linden, on the other hand, was fascinated by Palmer's passion and vision for the emotional project and looks forward to seeing her transform and bring the character's compelling story to life.