Padma Lakshmi's Battle with Endometriosis and Its Consequences — inside Her Health Struggles
TV host Padma Lakshmi has enjoyed a successful career spanning nearly three decades, which has seen her dabble into everything from modeling, to acting and even writing. Yet, her life has been shaped by her early battle with endometriosis. 
It is estimated that one out of ten women in the United States has endometriosis. However, many remain undiagnosed. Endometriosis is a disorder that occurs when tissues naturally lining the uterus begin to grow outside the uterus. 
Former model and TV host Padma Lakshmi was diagnosed with endometriosis at the age of 36. Like most women in the US and around the world, she had lived with the disease for several years, silently dealing with the pain and discomfort.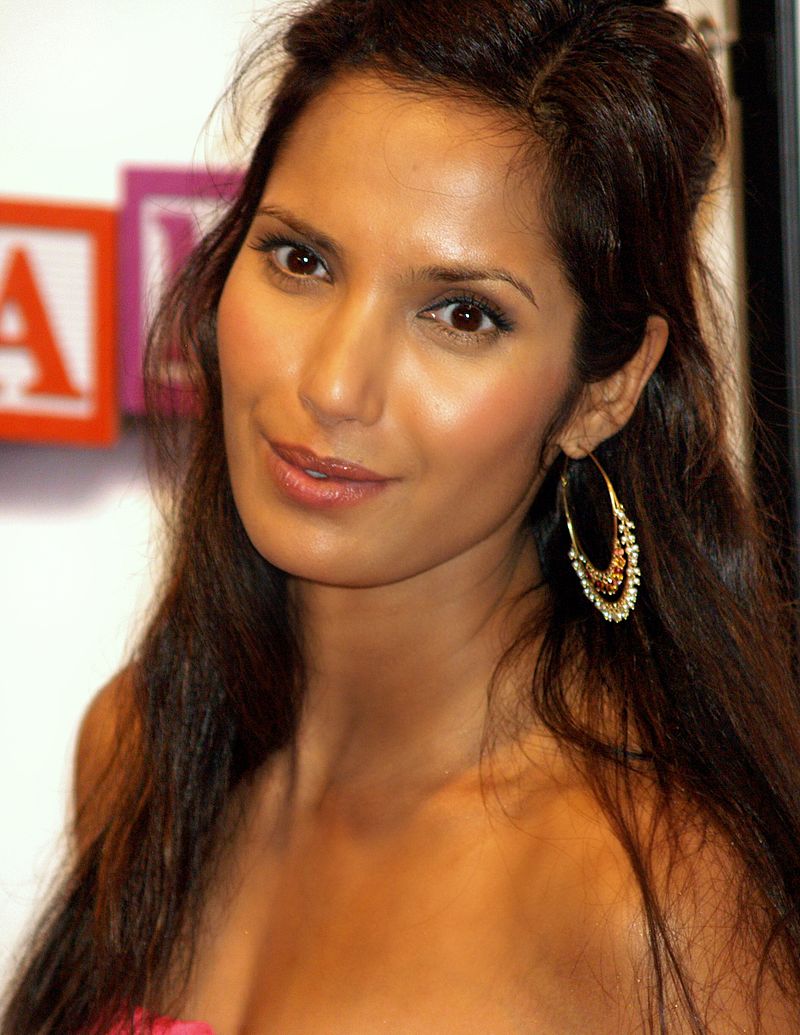 PADMA LAKSHMI'S BATTLE WITH ENDOMETRIOSIS 
Padma Lakshmi revealed that while growing up, her mom had suffered from the disease for several years without ever getting diagnosed. Despite being a very educated nurse, her mom summed up her harrowing monthly experience to part of the pain a woman must live with.
Before long, Lakshmi began to experience the same painful symptoms during her menstrual cycle, but her mom erroneously made her believe it was a natural phenomenon, and she just had to learn to endure the pain. Recalling her conversation with her mom, Lakshmi said:
"She told me that some girls have this kind of pain, and some girls don't, and you just have to try to have your periods affect as little of your life as possible."
After suffering in silence for many years, a fortuitous meeting with a specialist, which was set up by her doctor, eventually led to her diagnosis. 
In 2011, during a candid conversation with Redbook Magazine, the TV personality revealed how she had to undergo several procedures to treat the disease. Lakshmi also revealed how she had to freeze her eggs as an insurance policy because her doctors told her that she might never be able to conceive a child naturally. 
Much to the surprise of Lakshmi and her doctors, she got pregnant when she was not even trying to conceive. In several interviews, the "Top Chef" host has described her daughter as a "miracle."
During a 2016 appearance on "The Meredith Vieira Show," the renowned author opened up about how her struggle with endometriosis took its toll on her marriage to novelist Salman Rushdie. She spoke candidly about the grueling effects it had on her body and psyche, which eventually crippled the intimacy in her marriage.
More importantly, the delectable actress revealed her anger at having to live with the pain for 23 years without being diagnosed, when there was a treatment for the disease.
PADMA LAKSHMI CREATES AWARENESS ABOUT ENDOMETRIOSIS 
Padma Lakshmi's eye-opening diagnosis led her to do more research about endometriosis, and her findings were startling. The food expert discovered that just like her, many women were living with the illness and had not been diagnosed.
The iconic TV host also discovered a chain of silence surrounding endometriosis, which had been passed down through many generations. From that moment, Lakshmi took on the responsibility to break the secrecy surrounding the disease. 
In 2009, Padma Lakshmi co-founded the Endometriosis Foundation of America (EndoFound) with her Surgeon, Tamer Seckin, MD. 
Since then, Lakshmi has been very vocal about her grueling experience and has shared her story through various platforms, bringing hope to millions of women who, like her, were suffering in silence. 
In 2015, EndoFound launched the ENPOWR program, geared towards educating young women about the symptoms of endometriosis in a bid to encourage early detection. During the launch of the program, Lakshmi said:
"I wanted to raise awareness so that no young girl has to wonder what is wrong with her like I did for so many years."
The best-selling author has been able to create awareness about the disease and generate funding for research and health education for teenagers through her foundation.
PADMA LAKSHMI'S PERSONAL LIFE 
In 2004, Padma Lakshmi got married to her longtime boyfriend, Salman Rushdie. The one-time couple were married for about three years and eventually filed for divorce in 2007. 
Lakshmi has claimed during several interviews that the divorce was painful, but it was necessary because she was going through so many things and needed time to take care of her health.
After her divorce, she remained single for a while before she began dating two different men. While she had admitted that it might not have been the best choice at the time, Lakshmi is not bothered about what people think of her. In her words:
"It probably wasn't the best choice, but it was the choice I made at the time. I didn't want to be in a serious relationship. I was still really hurting from my divorce."
When she miraculously became pregnant in 2009, a little drama ensued over the paternity of the child. Padma Lakshmi's boyfriend at the time, Adam Dell, ordered a DNA test and discovered that he was the father of their daughter Krishna Thea Lakshmi-Dell.
Padma Lakshmi's daughter, Krishna Thea Lakshmi-Dell, was born on February 20, 2010. Over the years, Krishna Thea has grown into an adorable young girl, with her doting mom ever by her side. 
Despite having a busy work schedule that sees her touring around the world, the mother-of-one still makes out time to create some sweet memories with her daughter.
Earlier in the year, the proud mother took to her Instagram page to share a series of pictures of her daughter through the years as she celebrated her 10th birthday. While sharing the post, Lakshmi penned a lengthy tribute to her daughter in the caption, which encapsulated how much she loved her little angel.
PADMA LAKSHMI'S CAREER 
The beautiful Lakshmi has enjoyed a successful career as a model, actress, TV host, and author. Over the last three decades, Lakshmi has maintained a significant relevance in the entertainment industry through her openness and amiable personality.
Padma Lakshmi is best known for her work as the host of the popular TV show, "Top Chef." She has been hosting the show since 2006, and it is currently in its 17th season.
Lakshmi recently launched her TV show, "Taste the Nation," which explores the rich food culture of the immigrant community across America.
The show is born out of Padma Lakshmi's experience as an immigrant living in America, coupled with her desire to project different cultures to the broader American public. 
Through her life's work, Padma Lakshmi has inspired many young women and continues to be a pacesetter not just in the entertainment industry but in other areas of the society, including the socio-political spheres. 
ⓘ The information in this article is not intended or implied to be a substitute for professional medical advice, diagnosis or treatment. All content, including text, and images contained on, or available through this NEWS.AMOMAMA.COM is for general information purposes only. NEWS.AMOMAMA.COM does not take responsibility for any action taken as a result of reading this article. Before undertaking any course of treatment please consult with your healthcare provider.