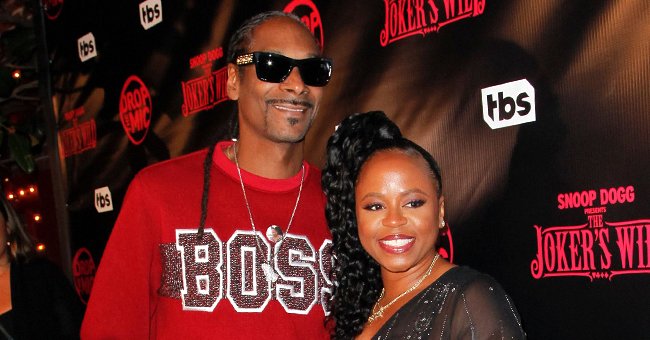 Getty Images
Snoop Dogg's Wife Shante Shares High School Graduation Photo of Their Daughter Princess on Her 21st Birthday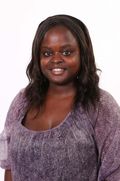 Snoop Dogg's wife, Shante Broadus, paid tribute to her daughter, Cori Broadus, on her 21st birthday and proudly displayed her high school graduation photo.
Snoop Dogg's only daughter, Cori Broadus, is all grown up and recently celebrated her 21st birthday. Audiences first met her on the reality show "Snoop Dogg's Father Hood" as a hardworking pre-teen dealing with her insecurities and bullying.
The family matriarch, Shante Broadus, honored her daughter's birthday by proudly posting a photo from her high school graduation at the Ramon C. Cortines School of Visual and Performing Arts in Los Angeles, California.
Cori's graduation in 2017 was a special moment for the Broadus family. At the time, Snoop Dogg flooded in social media with videos and photos of every moment of his daughter's special day.
In one video, the father-daughter duo shared a hilarious moment when Cori rolled her eyes after he called her his "baby girl" in front of her all her friends.
As fans joined Shante in helping to celebrate Cori's birthday, one person recalled, "I still remember when she was really little, and Snoop said she loved to go to Target! So cute! Your twin! Happy Birthday, youngin!"
Another fan praised Shante and Cori for their beauty and said, "you and your daughter are so photogenic very pretty." Cori commented on her mother's tribute, and the two shared a loving exchange.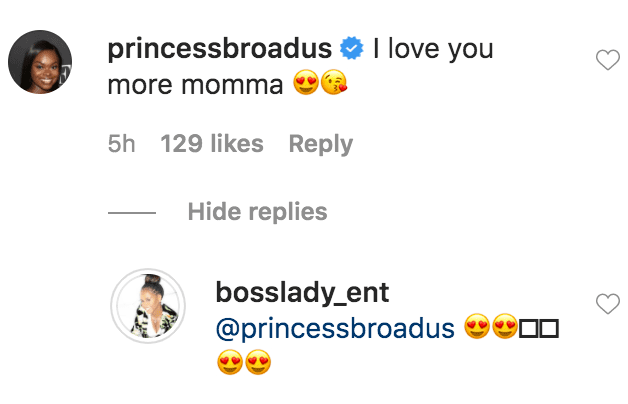 Cori Broadus commented her high school graduation photo posted by her mother Shante Broadus | Source: Instagram.com/bosslady_ent
Not to be outdone by his wife, Snoop Dogg also shared throwback photos of Cori. He posted one of her as a toddler in his arms and another when they attended an award show together.
Cori and Snoop Dogg share a special bond. The proud father sweetly refers to her as "Choc" or "Baby girl." In a caption for one of his throwback photos, he wrote, "look how quick u grew up happy 21st."
Cori was treated to a Playboy themed birthday. She shared on her Instagram story that the decorations were set up in her apartment by her boyfriend, Ez.
She was joined by her mother, and her brothers, who came with their daughters and partners for an intimate family gathering.
Cori and her family showed off their impressive dance moves as they enjoyed music, took shots, and ate food that she noted was cooked by her Nana.
While dressed in matching black jumpsuits with her mother, the family appeared to move their celebrations to another location that had a club set up, where she partied with her friends.
Please fill in your e-mail so we can share with you our top stories!