LeBron James Speaks Out about Noose Found in NASCAR Star Bubba Wallace Garage
The sports world has been active recently, especially with calls for racial justice and an end to racism. However, even these sportsmen have faced some troubles as well.
Earlier this week, basketball star LeBron James took to Twitter to condemn the intimidation done to Bubba Wallace, a NASCAR driver who has also lent his voice to the current struggle.
The entire debacle began with Bubba and his calls for NASCAR to take out Confederate statues at NASCAR race tracks. Earlier this month, the driver called for the radical change after the killing of Minnesota resident George Floyd.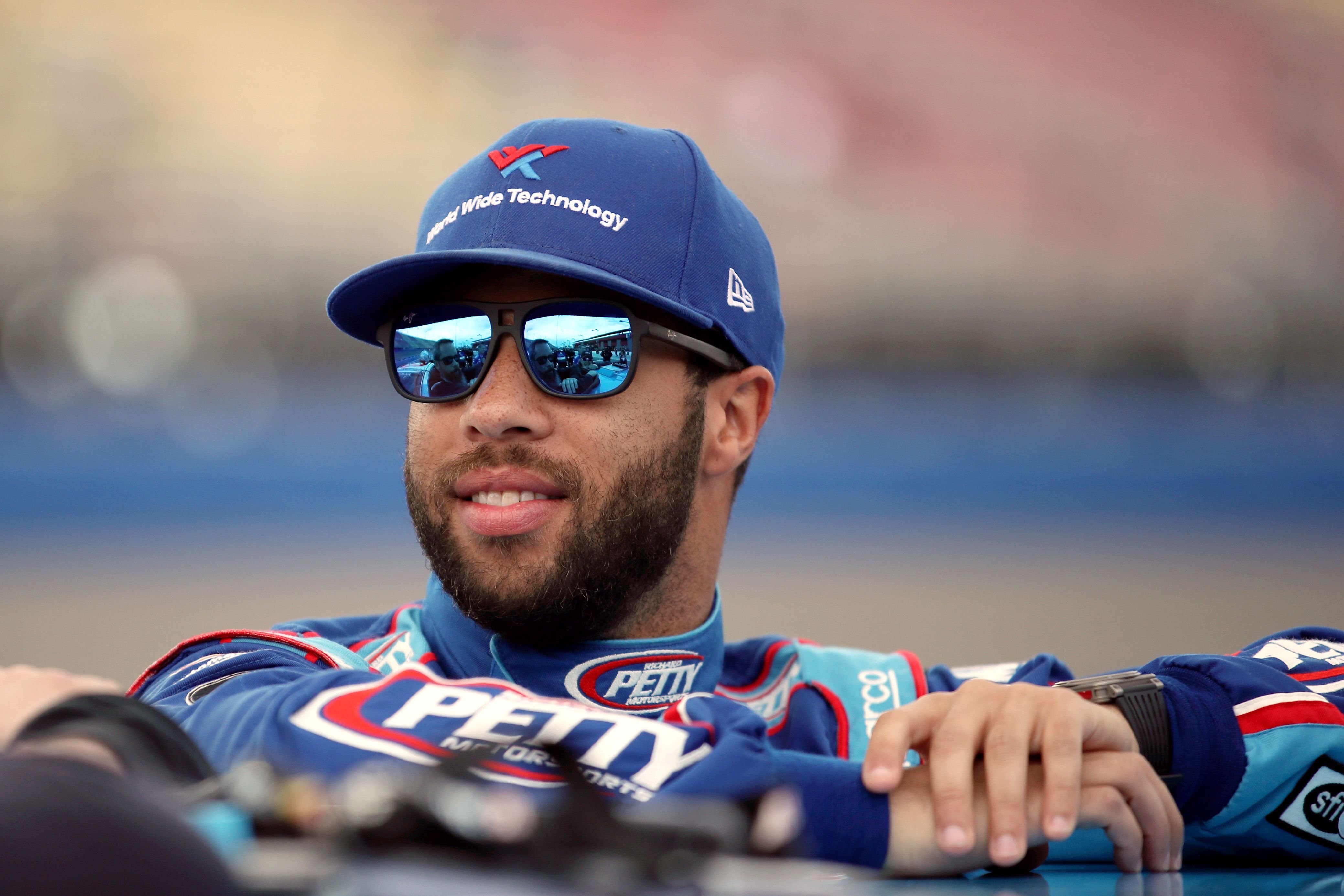 Bubba is the only black driver in the NASCAR Cup Series. When he called for the change, he explained that no one should have to feel uncomfortable while at a race track. He added that Confederate flags have no place in the sport, and they should be taken off.
NASCAR did agree to take the Confederate flags off. However, Bubba suddenly found a noose in his driving stall on Sunday afternoon. Reacting to the incident, LeBron said:
"Sickening! ‪@BubbaWallace, my brother! Know you don't stand alone!... I just want to continue to say how proud I am of you..."
LeBron's tweet was a reply to a report from Yahoo! Sports. The report showed that NASCAR had committed to investigating the origins of the noose and how it got to Bubba's stall.
The basketball star also acknowledged NASCAR's resolve to investigate it. In his tweet, he saluted them and encouraged the efforts.
Bubba simply wanted to raise more awareness of the current issue.
Sickening! @BubbaWallace my brother! Know you don't stand alone! I'm right here with you as well as every other athlete. I just want to continue to say how proud I am of you for continuing to take a stand for change here in America and sports! @NASCAR I salute you as well! 🙏🏾✊🏾👑 https://t.co/1TwkjVHai5

— LeBron James (@KingJames) June 22, 2020
Bubba's journey has been quite an impressive one. Despite being the only black NASCAR Cup Series driver, he has continued to demand justice.
Apart from calling for the removal of Confederate flags, the driver also had "Black Lives Matter" painted on his car at a race earlier this month. On his reasons for doing so, he said at the time:
"I think by running this branding on our car, putting the hashtag out there, bringing more awareness to it, it lines up with the videos that we had put out as NASCAR."
Bubba explained that he simply wanted to raise more awareness of the current issue. By listening and educating, he believes that the world can inspire change.
As for the noose, Bubba has gotten a significant amount of support from members of the NASCAR community. 
His vehicle manufacturer, Richard Petty Motorsports, has pointed out that fans couldn't access the stall where his car was. Only crew members, NASCAR workers, and a few other staff and contract workers could get in there.
For now, investigators are reviewing surveillance tapes. They should be able to get some proof as to who was responsible soon.