Beyonce & Jay Z's Fans Defend Them after Carrying Their Twins without Face Masks
Fans hit back at critics who attacked Beyonce and Jay Z for not covering their toddlers' noses with face masks while they were spotted in New York.
The COVID-19 pandemic still rages across the globe, with millions of people already infected and hundreds of thousands dead. Due to the ease of transmission of the infection, it has become common practice to put on face masks over the nose and mouth.
Many countries are enforcing the practice, particularly in crowded spaces. Nonetheless, there are rules and directions regarding the valuable equipment, as wearing a face mask is discouraged in some circumstances and for some groups.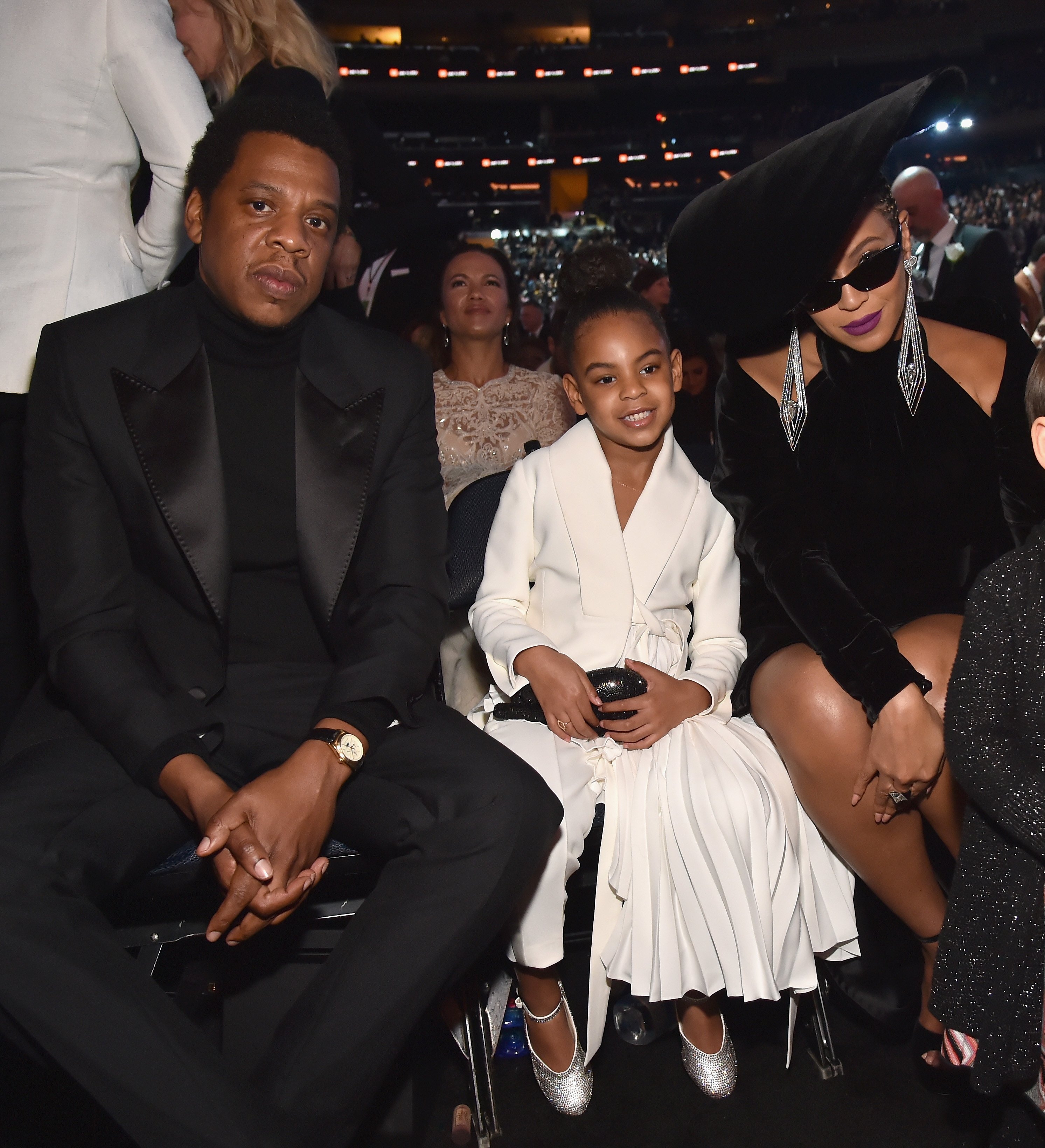 Judging by the reaction of some people to a photo of music legends Jay Z and Beyonce, a considerable number of persons are unfamiliar with the rules.
Instagram channel Theshaderoom recently shared a photo of the power couple traveling into New York with their baby twins. Both Jay and Beyonce wore face masks while their children's faces were laid bare. The photo was captioned:
"#JayZ & #Beyonce we're spotted traveling into New York with the twins this past weekend."
Reactions to the post were mixed as some of Theshaderoom's 19 million followers criticized the duo for not covering their twins' faces with the protective equipment (PE.)  
A follower commented: "Naaah b, we have to do better !! Y'all have on masks but not the kids." While another added: "Where's the twins mask?"
These comments were swiftly rebuffed by a barrage of fans who pointed out the dangers of using PE on young children. One fan said:
"Everyone asking 'why don't the kids have masks,' go over to the CDC website, read the guidelines, and then come back."
Another fan fired: "I don't wanna see no comments because these are freaking toddlers. You try keeping a face mask on a toddler, see what happens", referring to the discomfort toddlers feel with such attires on, as they often try to remove them themselves.
The multi-Grammy-award-winning stars welcomed their twins, Rumi and Sir Carter, on June 13, 2017. The birth was confirmed by Beyonce's father, Mathew Knowles, who tweeted: "They're here!" with a photo that said, "Happy Birthday to the twins!"
Beyonce is reportedly said to ensure that her children have a normal life as much as possible. Rumi and Sir are now 3-years-old but are rarely photographed publicly, as their celebrity parents are famous for keeping family affairs out of the public eye. 
The twins' elder sister, 8-year-old Blue Ivy, is also rarely seen in public due to their parent's devotion to giving them a "normal" life.