Drake Celebrates Father's Day with Stunning Photo of Lookalike Son Adonis Wearing Star-Printed Pajamas
Famous rapper Drake takes to Instagram to celebrate being a father to his adorable two-year-old son, Adonis Graham, with a sweet message.
Drake decided to show the world his sweet paternal side on Father's Day. The rapper took to Instagram with an adorable photo of his son, Adonis Graham, followed by a heartwarming message to all other fathers. Captioning his photo, Drake wrote:
"Happy Fathers Day to all the real g'z handling business ?"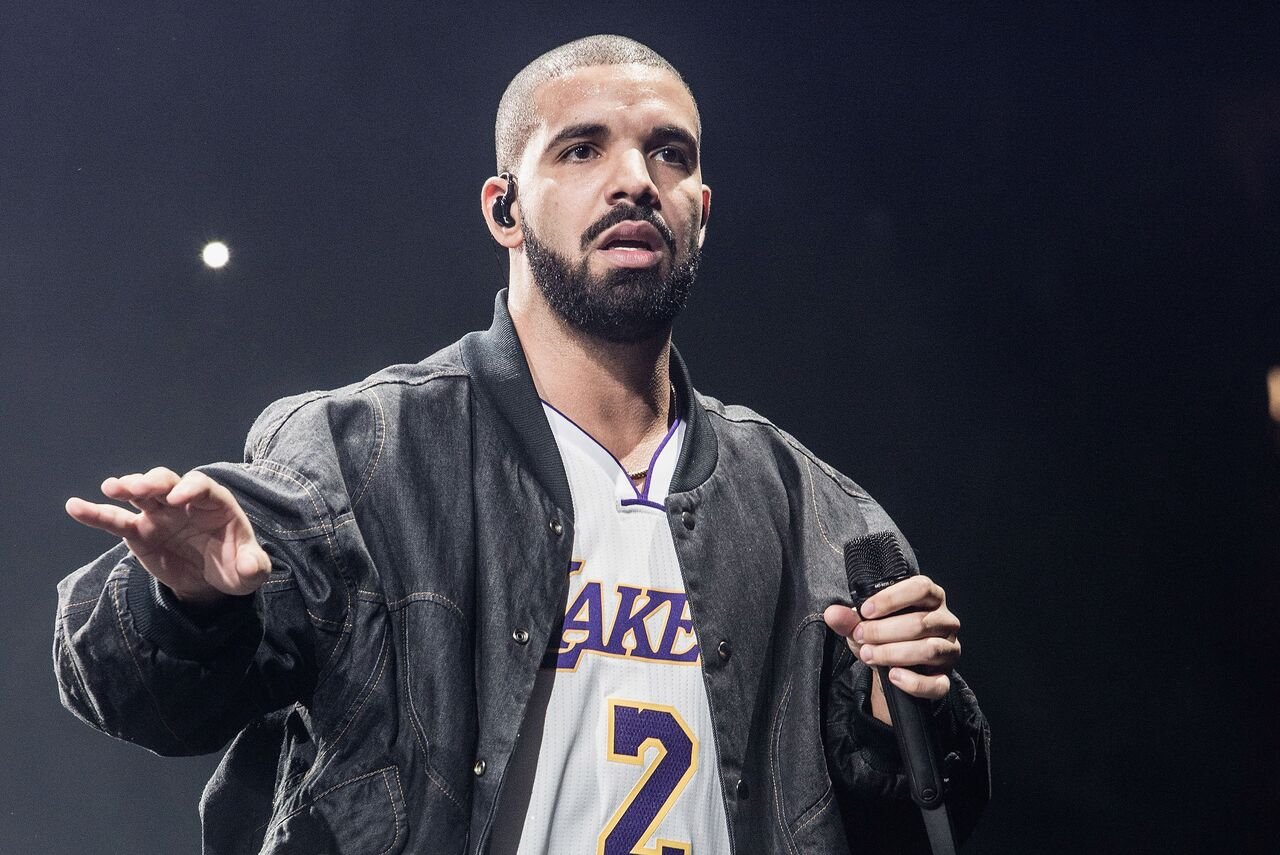 The photo showed little Adonis wearing white pajamas, while sitting in a bed surrounded by thick, pristine white sheets as he stared at something in front of him.
His beautiful curly golden locks were messy and full, giving him an adorable bed head look as he touched his tiny hand to his face, distracted by whatever he was watching.
Drake's fans and followers joined him in celebrating his fatherhood while noting how striking his young son looked. 
Many people have wondered how Adonis ended up with golden locks, which neither of his parents has.
The rapper's Father's Day post was only one of the few that he has shared since he started sharing glimpses into his life as a father earlier this year. 
After nearly two years of people anticipating Drake's big reveal of Adonis, the musician only came out with his first official picture of the toddler on March 30. He shared a series of pictures of his baby boy. Captioning his post was a lengthy message of hope and love. Drake wrote:
"Remember that you are never alone, and if you need to be reminded of that, ask for support, and it will show up. Everything comes down to intentions."
After seeing the first photos, Drake's fans could not help but fawn over the charming little boy, gushing about how adorable he was and noting a striking resemblance between the father and son.
The rapper shares his two-year-old mini-me with ex-girlfriend Sophie Brussaux. The thirty-year-old mom is also very open about her life with Adonis.
Not long after Drake's debut post, Brussaux followed suit by sharing snapshots of herself with her sweet boy and father. Many people began to wonder just how little Adonis ended up with his golden locks, which neither of his parents has.
Rather than respond to the nosiness in text, the proud mom jokingly chipped in a photoshopped picture of all three of them with edited blonde-colored hair.
Sophie and Adonis have a happy life in Paris, where she is a painter, while Drake, who lives in Toronto, splits his time between both countries to be there for his son.