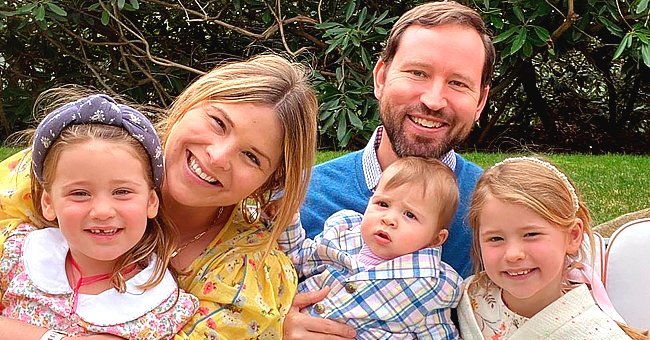 instagram.com/jennabhager
'Today' Host Jenna Bush Hager Revealed Unexpected Nickname Her Kids Called Her

Jenna Bush Hager revealed her new hobby for this quarantine, but it's not what one would expect. In the comments, lots of moms could relate to the talk show host.
During a segment of "ConFriendsCall" on "Live with Hoda & Jenna" last week, Jenna Bush Hager talked about how people have been taking up new hobbies during the coronavirus quarantine.
Since stay-at-home protocols are still in place, people have had to find new ways to spend their time. Jenna's hobby, however, is not exactly new. The video is found below.
HODA REVEALS HER QUARANTINE HOBBY
In the three minute clip from their show, Hoda Kotb and Jenna started discussing how lots of people have begun baking more in the last few months.
Jenna joked that Instagram was just filled with "bread" as people shared their oven-produced creations She then revealed how she is spending her spare time this quarantine.
She explained, "And then I realized that just like mothering three children, like, surviving is a hobby - I've taken that up." Co-host Kotb laughed it off as she agreed.
MILA CRASHES "TODAY SHOW"
Hager shares two daughters and a son with her husband, Henry Hager, who she's been married to since 2008. Margaret is seven, Poppy, four, and baby Hal is 10 months old.
Jenna isn't joking about parenting as a hobby. Earlier this month, Margaret crashed a segment of "Today" after having a fight with her younger sister over some dolls.
Margaret, whose nickname is Mila, complained that her younger sister was making her do all of the cleaning up. Mila was also worried that Poppy might throw away her dolls. Jenna struggled to get back on track with the show.
JENNA REVEALS SECRET SERVICE NICKNAMES
Jenna's mom Laura also juggled being a mom during her tenure as the First Lady of the United States. Jenna has a younger sister, Barbara, who she grew up with in the White House for some time.
In March, Jenna revealed the pair's nicknames to the Secret Service: Turquoise and Twinkle. She also let it be known that she wasn't a fan of her nickname, Twinkle, which was often confused with Tinkle.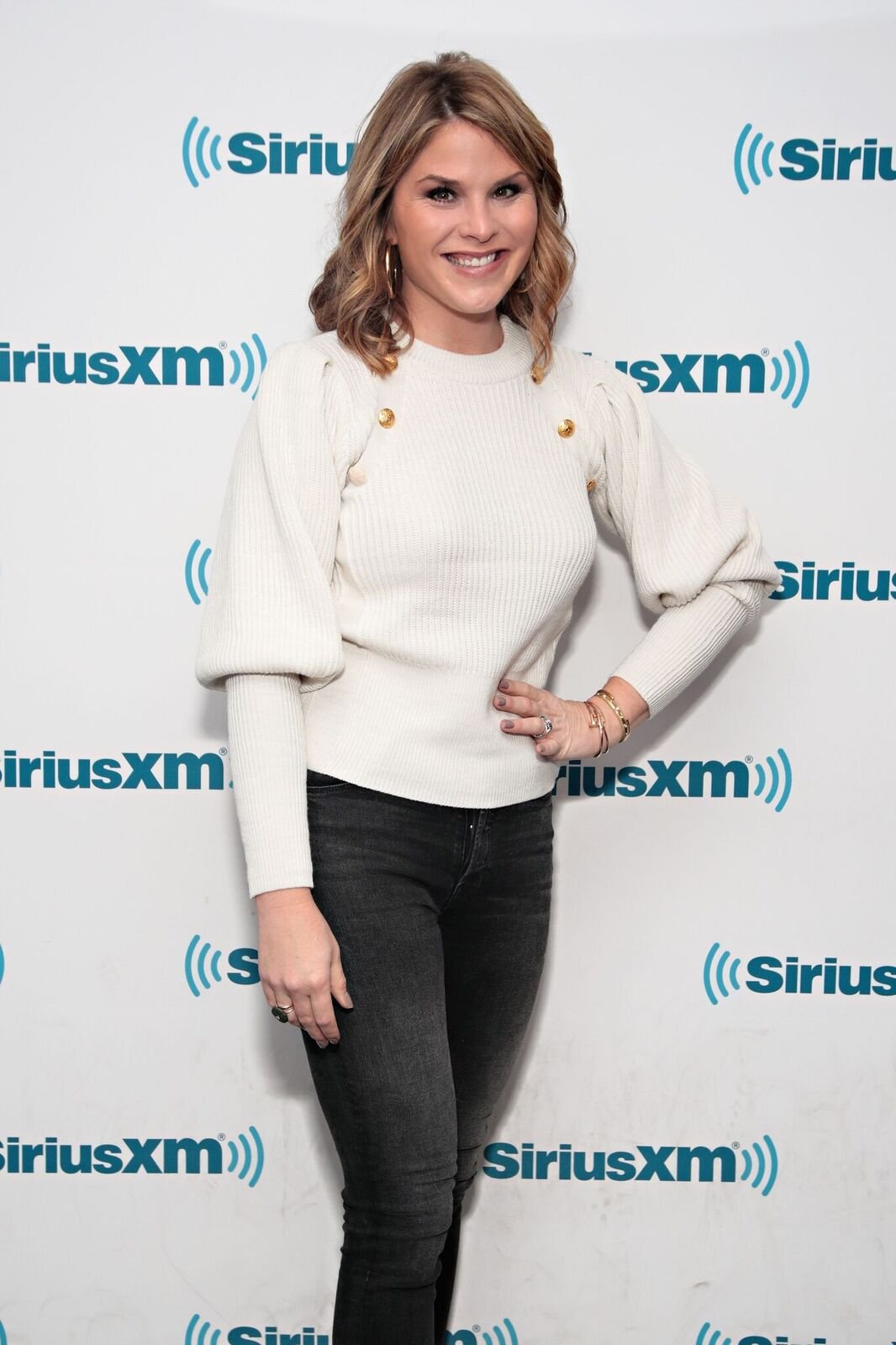 Jenna Bush Hager visits the SiriusXM Studios on November 15, 2017 in New York City. | Photo: Getty Images
HER GIRLS DANCE POOLSIDE IN LOCKDOWN
Luckily, Jenna's kids can enjoy a lot of fun luxuries despite having to stay at home. In May, for instance, Jenna shared an adorable video of her girls spending time poolside amid the pandemic.
This time, the two girls got along. In the clip, Margaret wore a white and red swimsuit while her sister wore blue. The girls' arms are on each other's shoulders as they attempt to dance together to the song.
In the background, we hear the smitten mom letting out gentle laughs as she enjoys the heartwarming moment between her girls. Jenna encouraged others to enjoy such moments. We can tell parenting is her favorite hobby.
Please fill in your e-mail so we can share with you our top stories!