Antonio Cromartie Has 14 Children — A Glimpse into the Former NFL Star's Fatherhood
Former NFL cornerback Antonio Cromartie is a very busy father of 14 children with eight different women. Cromartie tried to shut down the kids' factory in 2011 by getting a vasectomy, but to his surprise, he welcomed three more kids afterward.
Antonio Cromartie's decade-long career in the NFL saw him play for five different teams before he retired from the sport in 2018.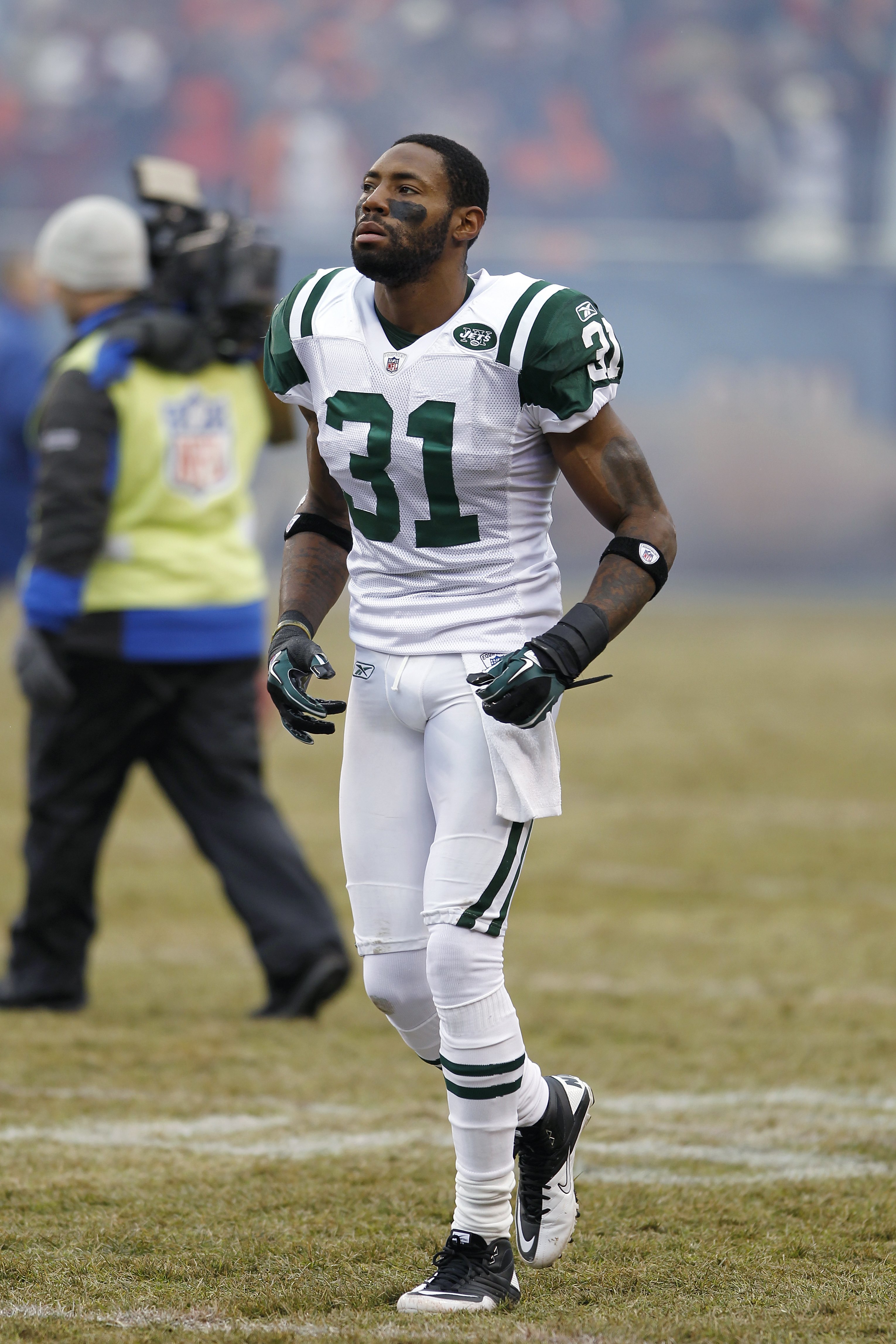 The 6 ft. 2 cornerback holds the record for the longest play in NFL history, and although unofficial, he also has the record as the former pro-athlete with most children.
ANTONIO CROMARTIE'S CAREER
Cromartie was a coveted football player since his high school days at Tallahassee's Lincoln High School. He was considered a four-star recruit and was ranked among the top 6 cornerback prospects in the country.
As per child support, Cromartie has to pay a hefty amount for eight kids, but Cason claims they can afford it without a problem.
Cromartie enrolled at Florida State University in 2003. There, he showed off his potential playing football during his freshman and sophomore years. However, he was forced to sit out the 2005 season after injuring his left knee.
Despite being away from football for a year, Cromartie joined the 2006 NFL draft and became the 19th pick overall of the San Diego Chargers during the first round of the draft.
In 2007, he was selected for the first time to the Pro-Bowl Team, and although he had initially signed a five-year contract with the Chargers, he played only four years before being traded to the New York Jets in 2010.
Cromartie played with the Jets until 2013—and was selected three more times to the Pro-Bowl—and was released in early 2014.
He then signed with the Arizona Cardinals, went back to the Jets for one season, and had a short stint with the Indianapolis Colts before being released in 2016.
Cromartie spent 2017 away from the football field and announced his official retirement from the sport in March 2018.
He would later claim that he was cut from the Colts for taking the knee during the National Anthem, following Colin Kaepernick's example to protest against police brutality.
ANTONIO CROMARTIE'S WIFE & KIDS
Cromartie has probably made more headlines for his personal life than for his football statistics since he started playing for the NFL.
At 36 years old, Cromartie is a father of fourteen kids, six of whom he shares with his wife of almost ten years, Terricka Cason, better known for appearing in E!'s reality show "Candy Girls."
Before settling down with Cason, Cromartie earned the reputation of a womanizer, and with all due reason.
He fathered eight kids from seven different women spread all over the country, and was even engaged to one of his baby mamas before calling off the engagement one week before the wedding.
In 2010, Cromartie became the target of mockery from NFL fans when he struggled to name his then ten children while being recorded for HBO's docu-series "Hard Knocks."
Cromarties' kids' ages go from 15 to 2 years old. The list goes like this: he shares his eldest son, Alonzo, with Rosemita Pierre, a woman he met in college. The pair fought for Alonzo's custody in 2010, and the NFL star won.
He has four daughters outside of marriage: Karis Marie, with Veronica Marie Ford; Deyjah and Leilani with Latoya Burley; and London with Rhonda Lynn Patterson.
And three more sons outside of marriage: Antonio Jr., with Erin Wilson; Tyler Jae with Ryan Ross, and Julian with Tina Julian.
As for his kids with Terricka Cason, they are Jerzie, Jurize, Jagger, twins J'Adore and Jynx, and Jhett.
The last three kids were an unexpected but welcomed blessing for the couple, considering they thought they would never conceive again.
THE FAILED VASECTOMY
After welcoming three kids, Cason and Cromartie had decided to stop procreating and he went under a vasectomy in 2011. So, when Cason discovered she was pregnant with twins in 2016, she was in shock.
"I really thought I was dreaming. I was just in total disbelief," Cason told US Weekly after confirming the pregnancy news.
Cason added that she thought a vasectomy was the most effective method they could have chosen to stop conceiving, but it seems like Cromartie fell in the 1% of cases where vasectomies can fail. Cason added:
"It took me a while to process it, but Antonio stood firm and was saying, 'It's God's will.' And he's been excited the whole time."
The following year, the couple welcomed their sixth child and Cromartie's fourteenth. And although they were more than happy with their blessing, Cason said they were done adding members to the family.
"We are 100 percent done! Absolutely, positively done with having kids," she said. "We've been blessed with these guys, but adding to it, I think, would kill us both!"
ANTONIO CROMARTIE ON FATHERHOOD
Although Cromartie only lives with Cason and their six kids, he makes sure to check in with the other kids and spend as most time as he can with them.
To make it work, he has set schedules with the kids' respective moms, with whom he alternates holidays and summer vacations.
It helps that the baby mamas get along among themselves and that Cason has embraced her husband's kids as her own.
When asked to describe himself as a father, Cromartie said he is "loving, hands-on, and a little strict." He also pointed out his nurturing personality as a strength, while he admitted he needs to work on communication.
Cromartie enjoys getting pedicures with his daughters and going to the movies with his sons, and the heirloom he hopes to pass down to his children is his work ethic and the notion that they need to work hard for whatever they want in life.
As per child support, Cromartie has to pay a hefty amount for eight kids, but Cason claims they can afford it without a problem.
Cason and Cromartie appeared in the USA Network reality show "The Cromarties" in 2017, and although the couple hoped to show their blended family in season 2 of the show, the series was canceled.