Ronnie Devoe Glows with Happiness with Twin Sons & Wife in New Family Photos on Father's Day
The singer looks absolutely happy in the photos he and his wife recently shared on Instagram to mark the occasion. The twins are growing up fast as they manage to keep up with their projects and their new and demanding job as parents.  
 52-year-old singer Ronald Boyd DeVoe Jr., best known as "Ronnie" DeVoe is a joyful man. He is happily married to his wife, Blaque's beautiful singer, Shamari DeVoe, with whom he has a 12-year marriage.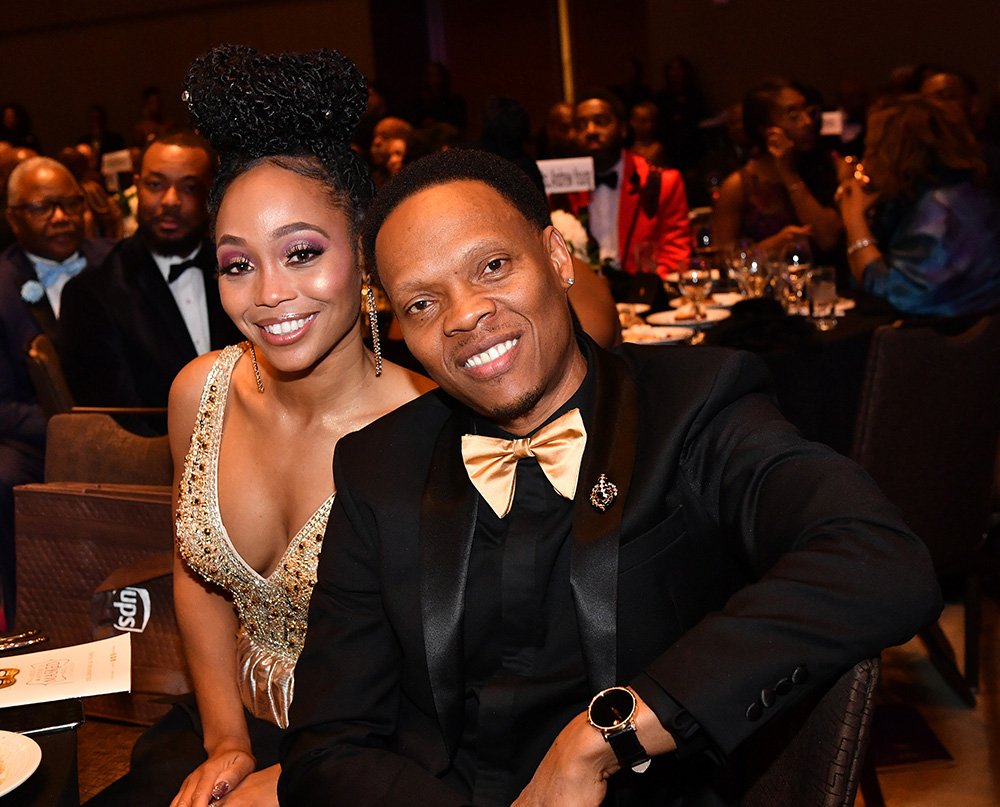 He is also the proud father of 3-year-old twins Ronnie III and Roman. The singer and his wife published several photos to celebrate Father's Day on their Instagram accounts. In her post, Shamari wrote:
"@bigrondevoe you are the true definition of a Father! Thank you for loving your children with everything in you."
DOUBLE WELCOME
The couple tied the knot on March 10, 2005, and for eleven years they decided to not have any children. Just like any couple, they had their ups and downs. However, their struggles have brought them closer, so they have stayed together and their marriage was strengthened until they agreed to have children.
In February 2017, Shamari announced that they were expecting a new member who would join the DeVoe family. A few weeks later, the couple surprised their followers by posting on Instagram that they were not expecting one, but two babies.
The twins were born on July 14, 2017, and the following year the proud parents threw an incredible party to celebrate their first birthday. Their whole family gathered to celebrate such a special date, in which two little kings were honored with delicious sweets, two beautifully decorated cakes, and lots of laughter.
REAL RELATION
In 2018, Shamari appeared in the 11th season of the reality TV series "The Real Housewives of Atlanta." At first, Ronnie was not very happy with his wife being on the show, since he actually is quite a private person. However, he gave in and she became a regular cast member of the series.
Over the course of the season, the couple got very much real and vulnerable on the show. It was an interesting experience for both of them to expose their weaknesses and strengths as a couple on camera. After that, Shamari only makes special appearances in the newest seasons. 
Currently, the couple is working on a collaboration that they are doing together called "Me & Mari." Last year, Shamari and Ronnie performed
a single duet
called "Love Comes Through."