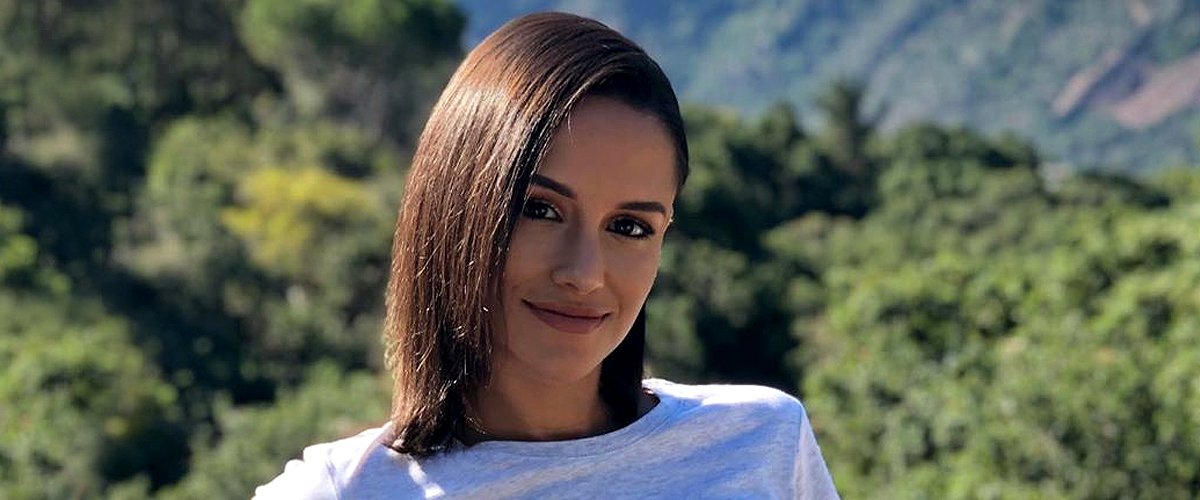 instagram.com/thejessicanickson
Jessica Graf's Life after 'Big Brother' Including Her Marriage and Second Baby on the Way

Reality TV Star Jessica Graf earned public recognition for her participation in season 19 of the "Big Brother" show. The TV personality fortuitously found love during the show and has since gotten married with a second baby on the horizon.
In 2017, when the delectable VIP concierge Jessica Graf registered to compete in the season 19 of CBS' reality TV series "Big Brother," she never imagined how much her life would change.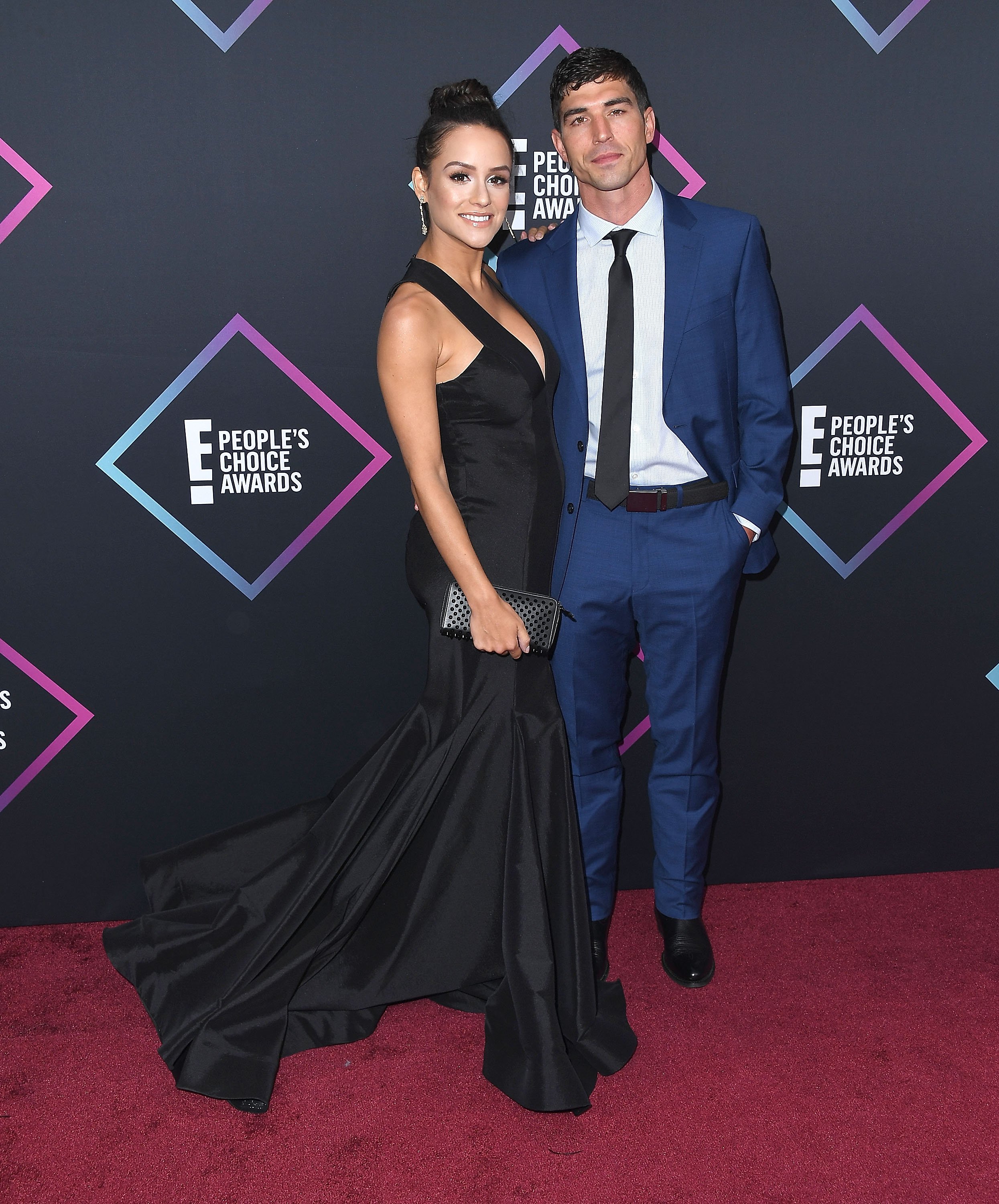 Cody Nickson, Jessica Graf arrives at the People's Choice Awards 2018 at Barker Hangar on November 11, 2018 | Photo: Getty Images
Her life began to change when she found love in the arms of a fellow contestant, former US marine Cody Nickson. The rest they say is history, and barely three years after the show, the couple has gone on to dispel rumors that their love was just a showmance.
JESSICA GRAF AND CODY NICKSON'S AMAZING LOVE JOURNEY
During season 19 of "Big Brother," Graf and Nickson quickly developed a strong connection, which many were quick to dismiss as a mere showmance.
In a 2019 episode of Jessica Graf's "Now What?!" podcast, the beautiful reality TV star was joined by Kaitlyn Bristowe. The pair bantered about finding love on different reality TV series.
Graf also talked about finding love on "Big Brother" and how she and Nickson tried hard to fight the attraction, but inevitably had to succumb to love.
The connection between the pair was so palpable even for viewers that when Graf got evicted from the show, there were growing suspicions among fans and housemates that Nickson would walk out with her. During a post-eviction interview, Graf shared her thoughts concerning that:
"That thought did cross my mind a few times and I would have laughed hysterically. I'm glad he stayed though, so he can give hell to the houseguests for as long as possible."
The pair were fondly called "Jody" during the show. Their partnership and strong fanbase quickly made them a top pick for season 30 of the reality TV show "The Amazing Race."
During a 2018 interview with The Hollywood Reporter, the couple dished on how the show's producers contacted them while Nickson was still in the "Big Brother" Jury house, meaning they had no time to prepare themselves or work on a strategy.
Graf and Nickson began 2018 in style when they got engaged on February 13. Over a week later, the Big Brother teammates won season 30 of "The Amazing Race."
During an interview, the couple revealed they would use the $1 million prize money to buy a house and relocate to Dallas.
JESSICA GRAF AND CODY NICKSON'S WEDDING
Jessica Graf and Cody Nickson tied the knot in October 2018 in an intimate outdoor ceremony at the Chateau Le Dome at Saddlerock Ranch in Malibu.
The ceremony had less than 100 guests, including fellow "Big Brother" season 19 cast members, Elena Davies and Mark Jansen, and "Amazing Race" co-star Conor Daly.
The wedding was officiated by "Big Brother" head of casting Robyn Kass. While touching on their unique officiating choice, Nickson explained:
"We wanted it to be somebody that was a part of the special process that even brought us here."
During a post-wedding episode of Graf's "Now What?!" podcast, the "Big Brother" alum spoke about how she got a special wedding day surprise from her husband in the form of her favorite subway sandwich. She explained that the timeliness made it special because she was feeling famished when it arrived.
JESSICA GRAF'S MOTHERHOOD JOURNEY
Jessica Graf's wedding dress could not hide her growing baby bump, and barely six months after their wedding, the couple welcomed their first child, daughter Maverick Nickson on St. Patrick's Day.
The couple was scheduled to have their daughter on April 11, 2019, but after Graf developed some complications on March 17, while enjoying the day with Nickson's family, she had to undergo an emergency C-section.
Shortly after the birth of their daughter, Jessica Graf's husband Nickson, shared the great news with their fans while giving details of her C-section on Graf's "Now What?!" podcast.
Barely two months after welcoming their daughter, Maverick, the mother-of-one jokingly expressed her desire to get back on the baby-making mill with her husband as soon as possible. This was done via an adorable Instagram post of Nickson having a sweet father-daughter moment.
Earlier in May, Graf announced that she and her husband were expecting their second child together. The 29-year-old TV personality took to her Instagram page to share a picture alongside her husband and one-year-old daughter while penning a lengthy message in the caption.
While the couple continues to prepare for their second child's arrival, Graf took time to celebrate Nickson on Father's day. She shared a series of photos that summarize their journey so far on her Instagram page. Graf captioned the images, writing:
"You showed me what love is in more ways than one! Happy Fathers Day and Happy Anniversary to the man who changed my life forever. I love you, Cody."
The couple's love story has been an incredible fairytale-like journey that began on the popular CBS reality series, "Big Brother."
THE "BIG BROTHER" SHOW
The show currently has 20 seasons, which have been full of several highlights and has gained a strong fanbase over the last two decades.
On July 5, 2000, the popular series first aired on CBS. The show follows ten strangers' lives as they live in a house that is fitted with several cameras and microphones to catch their every move 24 hours a day.
In 2017, it was announced that the show would be having the first-ever "Celebrity Big Brother," which would see a host of famous faces enter the house to compete for the grand prize in the reality TV series.
During the season 19 finale where Josh Martinez was announced winner, the former houseguests and the show's beautiful host Julie Chem dished out survival tips to the potential celebrity contestants. While giving advice based on her experience during season 19 of the show, Jessica Graf said:
"If you think you're moving into a mansion, you are dead wrong. Just kinda accept it for what it is."
The show is currently on a break, just like many other reality TV programs, due to the COVID-19 outbreak. Still, producers are hopeful that the popular reality TV series will be on television sometime in the summer.
Please fill in your e-mail so we can share with you our top stories!