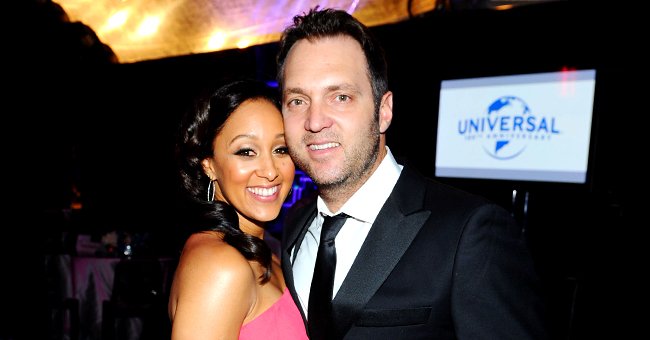 GettyImages
Tamera Mowry & Husband Adam Proudly Share Pics of Their Daughter Ariah in Pink Robe Graduating from Pre-k
Actress and Television personality Tamera Mowry is joined by her husband, Adam Housley, to celebrate their daughter, Ariah Talea's graduation from Pre-kindergarten into kindergarten.
Actress and Television star Tamera Mowry's four-year-old daughter, Ariah Talea, is all grown up and has graduated from pre-kindergarten. The proud mom and husband, the Award-winning journalist, Adam Housley, took to Instagram to celebrate their daughter. Mowry wrote:
"Graduating from Pre-k was something Ariah was so excited about. Obviously because of Covid-19 graduation was cancelled."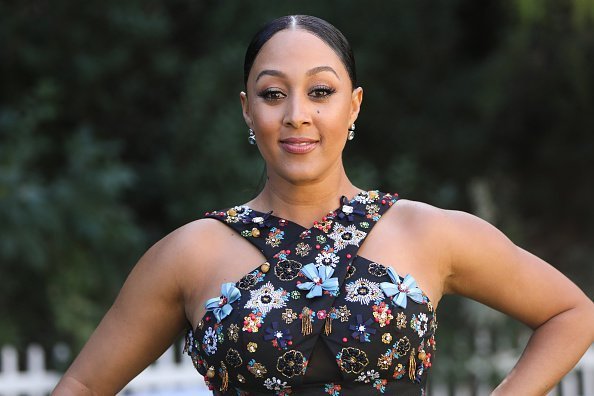 Tamera Mowry-Housley at Hallmark Channel's "Home & Family" in Universal City, California.| Photo: Getty Images.
Mowry's caption revealed that because of Ariah's uncontrollable excitement for her graduation, they were forced to work around the pandemic guidelines for social distancing and organized a sweet social distancing ceremony for her and her friends.
To mark her daughter's official step into the next phase of her life, little Ariah was dressed in a bright pink graduation gown and a cap to match sitting atop her voluminous lush curls.
Housley, a proud father, shared a photo of Ariah in the same outfit, but this time, Ariah had already launched her graduation cap into the sky as all graduates do to celebrate. The cute-as-a-button four-year-old stole the hearts of her parents' many followers who joined them in celebrating.
Tamera and her husband, Aden, have to learn the dynamics of raising their interracial kids.
Many parents long for the day that their little bundles of joy are born, and they are able to find a reflection of themselves in their children. Mowry's case with Ariah was just the same.
Tamera Mowry, who is a co-host on Fox's syndicated talk show host, "The Real," revealed in one of the show's episodes that she prayed so much that her little baby girl would look a lot like her when she was pregnant. She said:
"This is "The Real" so I'm going to be honest. I really wanted Ariah to really look like me. Like, everything. Everything. I think she has my skin color and my eye color."
It seemed that the actress got what she wanted, just not all the way as she imagined. While Ariah did end up with her mush lusk black curls and gorgeous brown skin, she admitted that her daughter had inherited quite a number of physical features of her husband, including his big head, which she claimed she loved dearly regardless.
Mowry shares her daughter, Ariah, and her son, Aden, with Housley. The 41-year-old mom of two is mixed-race, with her father being of Irish descent and her mother being of Afro-Bahamian descent.
She and Housley, who is white, have had to learn the dynamics of raising interracial children. The actress revealed in yet another episode of "The Real" that the key to making an interracial marriage work is being open to learning. Luckily, both partners were excellent when it came to learning about each other.
While they go on learning about each other's families and culture, Mowry has admitted that she plans to stop when it comes to expanding their brood. She told ESSENCE that she was done having kids with Ariah and Aden being a handful to raise.
Raising her son and daughter to be good siblings might not prove difficult for Tamera. She, herself, has a wonderful relationship with her twin sister, Tia. The actress even admitted that she and her twin had gone to therapy together to learn to communicate better. Housley, Ariah, and Aden are in great hands!
Please fill in your e-mail so we can share with you our top stories!