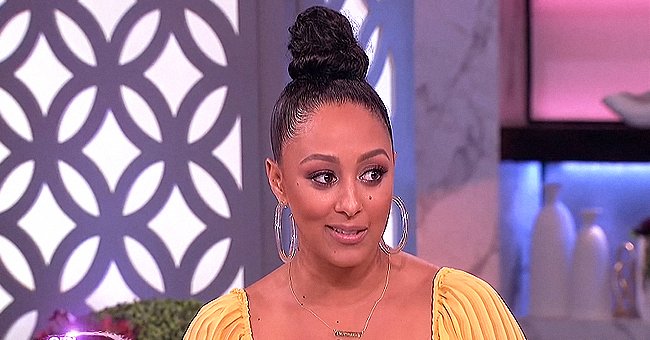 YouTube/The Real Daytime
Tamera Mowry of 'The Real' Reveals She Was Surprised by People's Reaction to Her House Tour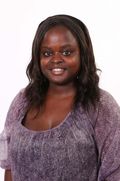 After Tamera Mowry from 'The Real' showed off her home on 'Today,' she admitted that she was surprised to see people's reactions to the tour she gave a year ago.
During an episode of "The Real," Tamera Mowry revealed that she was pleasantly surprised by the positive reaction she received from people after she gave Natalie Morales from "Today" a tour of her home.
Tamera admitted that she had previously hosted someone, who didn't seem too impressed with her home because they expected her to have a "bigger home" as she put it.
Tamera said the comments from viewers about the tour she gave on "Today" showed that they were impressed with how comfortable her home looked. Commenting on the clip of her explaining people's reaction to her home, a fan said:
"I looove their home! I don't care how much money I have...the size of my home doesn't matter. I prefer a cozy, comfy home."
In October 2019, Tamera gave a tour of her home in Napa Valley and told Natalie that she didn't want it to only show her sense of design, so she incorporated some of the things her husband, Adam Housley liked.
She admitted that while she is a minimalist, Adam is a collector of antique things. So they incorporated some of the pieces he owned before they were married, such as an antique mirror that survived the San Francisco earthquake in 1906.
Moving onto Adam's baseball-themed man cave, Tamera shared a secret with Natalie, telling her about how she managed to paint the room after Adam refused to have walls redone.
Tamera said she wanted the walls to match the rest of the house, so she hired someone to take pictures of all the walls, paint over it and place everything back the way it was. Surprisingly, Adam didn't notice a thing.
Tamera's favorite room in her house is the kitchen. According to Country Living, the country feeling of her cooking space looks inspired by the South.
Since purchasing her home in 2011, she customized the kitchen to incorporate things such as a low T-shaped island to make cooking easier for her and her children. Sensing the family orientated details in Tamera's home, another fan shared their appreciation for the home.

A fan commented on a clip from the real with Tamera Mowry talking about people's reaction to her home | Source: Instagram.com/therealdaytime
After learning all the details that went into Tamera and Adam's Napa Valley home, Natalie revealed a little known fact that Adam had never watched his wife's show, "Sister, Sister."
Adam confirmed the news and explained that he would watch the show together with his children when they are older. Tamera admitted to being a little embarrassed by the revelation but said it was refreshing to know he hadn't seen the show when they first started dating.
Please fill in your e-mail so we can share with you our top stories!