Tamera Mowry Shares Weave Incident That Made Her Realize Husband Adam Housley Was Okay with Dating a Black Woman
Tamera Mowry was live on a recently released episode of "The Real," where she revealed details of an incident with her husband that proved that he was okay with dating a Black woman. 
Coronavirus is keeping many people at home, with many workplaces shutting down, while recreational centers and activities have also taken a hit. It has increased the demand for home entertainment, with most people staying indoors. 
"The Real" is currently on a four-week break, but fans of the show are not feeling the effects because of the pre-recorded episodes the show did, which will last the hiatus period.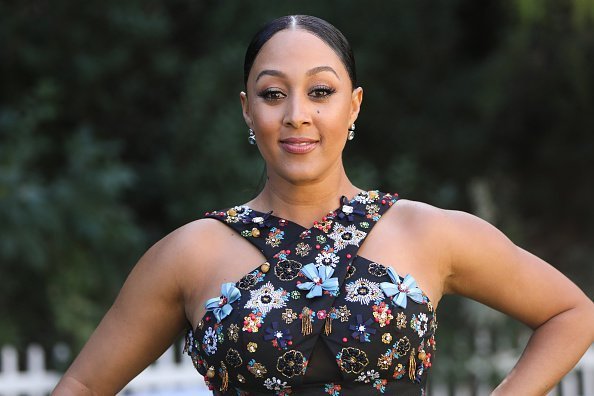 With the current situation in the world, that move couldn't have come at a better time. In the last episode released, which had Tamera Mowry present, the women spoke about breaking up with someone who wasn't as woke as one would like. 
The topic stemmed from a Reddit user's question about leaving her man because of his ill-informed views about women and race. The women deliberated on the issue and shared their opinions about it. 
Tamera Mowry, who is in an interracial relationship with her husband, Adam Housley, contributed to the discussion by narrating her experience with Adam, who she has been married to for seven years. 
One of the experiences the actress referred to was when her twin sister, Tia, was getting married to Cory Hardrict. At the wedding, Tia observed Adam and noted his behavior while he was surrounded by Black people. 
Tamera said that people believed Adam was racist because he worked for a particular channel.
Afterward, her family expressed happiness over Adam, saying that they loved him and that he was comfortable with them, which was the validation Tamera needed because she knew at that point that he would do well in racially diverse settings. 
Another experience she talked about involved a time when they were making out while dating, and he stopped because of the weft in Mowry's hair because he didn't understand what it was for and didn't want to hurt her feelings. She said:
"He just didn't understand. I said, 'oh baby, that's okay. That' a weft. Just keep on going.' He's always open to learning."
Adam Housley has been accused of being racist in the past, and Tamera took the opportunity of her appearance on "The Real" to defend him, saying that he wasn't that kind of person. 
The accusations against Adam stem from the fact that he worked for Fox News, though he left his job as an on-air reporter on the news station last month. 
Defending her husband, Tamera said that people believed he was racist because he worked for a particular channel, and added that she was going to look at the camera and refute those claims. 
Tamera has never shied away from opening up about the racial criticisms that have come her way previously over her decision to marry Adam, and once said that they were hurtful because she and Adam were okay with showing love.