Tamera Mowry's Husband Adam Housley Shared Precious Photo of Their Kids Aden and Ariah Flashing Sweet Smiles
Tamara Mowry's husband, Adam Housley, posts adorable pictures of their kids on the gram. "The Real" co-host and her husband are proud parents of two children, Aden 7, and Ariah 3.
The forty-seven-year-old former Fox TV newscaster took to Instagram to share a cute picture of the children. The kids were all smiles as they struck a pose for the camera.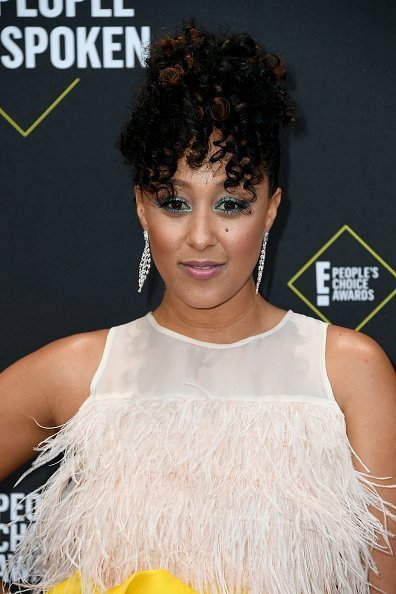 In the snapshot shared, Aria, the younger of the two, is seen resting her head lovingly on her older brothers back. The former baseball player who was appreciative of the bond between his children wrote: "Brother and sister love."
The father of two in his caption to the photo tagged the family's newly created digital reality series, "The Housley Life." "The Housley Life" idea came to life when the journalist left the conservative News network because he was uncomfortable about the direction of the news organization.
He resigned from his job to focus on the new reality show and his family wine business. Tamera Mowry-Housley is not a stranger to reality TV as she and her twin sister Tia Mowry-Hardrict ran a reality show on the Style Network for three seasons. 
The "Sister, Sister" actress in a teaser clip for the new series shared that the show was all about family and friends. The talk show host revealed in a recent interview with Essence that she's particular about instilling excellent characteristics and morals into her children's lives.
 The forty-year-old actress revealed that she taught her kids to clean up early because she got tired of cleaning up after them. The actress, like her mother, believes "cleanliness is next to godliness" and that taking care of themselves and surroundings should be habitual. 
Cleanliness isn't the only virtue the co-host is teaching her kids. The mother of two is also teaching them the act of patience by taking them fishing. 
"It's teaching them patience. You don't just catch a fish like that," she says, snapping her fingers. "You've got to sit there and wait it out."
Tamera is big on patience and hard work as she revealed to another publication that her kids have to work for their money until they are in their mid-thirties. 
Although Tamera and Housley are pumped about their children, the couple is not having any more kids as they want to focus on the needs of Aden and Ariah. 
The "Sister, Sister" star sure knows a lot about patience as the actress, her sister, and the rest of the cast of the 90's show have turned down requests of reboots of the "Sister, Sister" show over lack of originality.