Cardi B and Daughter Kulture Look Cute Using a Pink Cat Filter in New Instagram Photo
Cardi B shared an adorable snap of herself with her baby daughter Kulture on Instagram and 69 million followers loved it.
Controversial rapper Cardi B may be hell on heels on stage, but she is also the doting mom of an adorable daughter, who is on the verge of turning two years old.
Cardi B can't help it, she keeps sharing snaps of herself with her gorgeous toddler on social media, and her followers can't get enough of those mother/ daughter moments.
Kulture has been in the public eye for most of her short life and is quite the mini fashion icon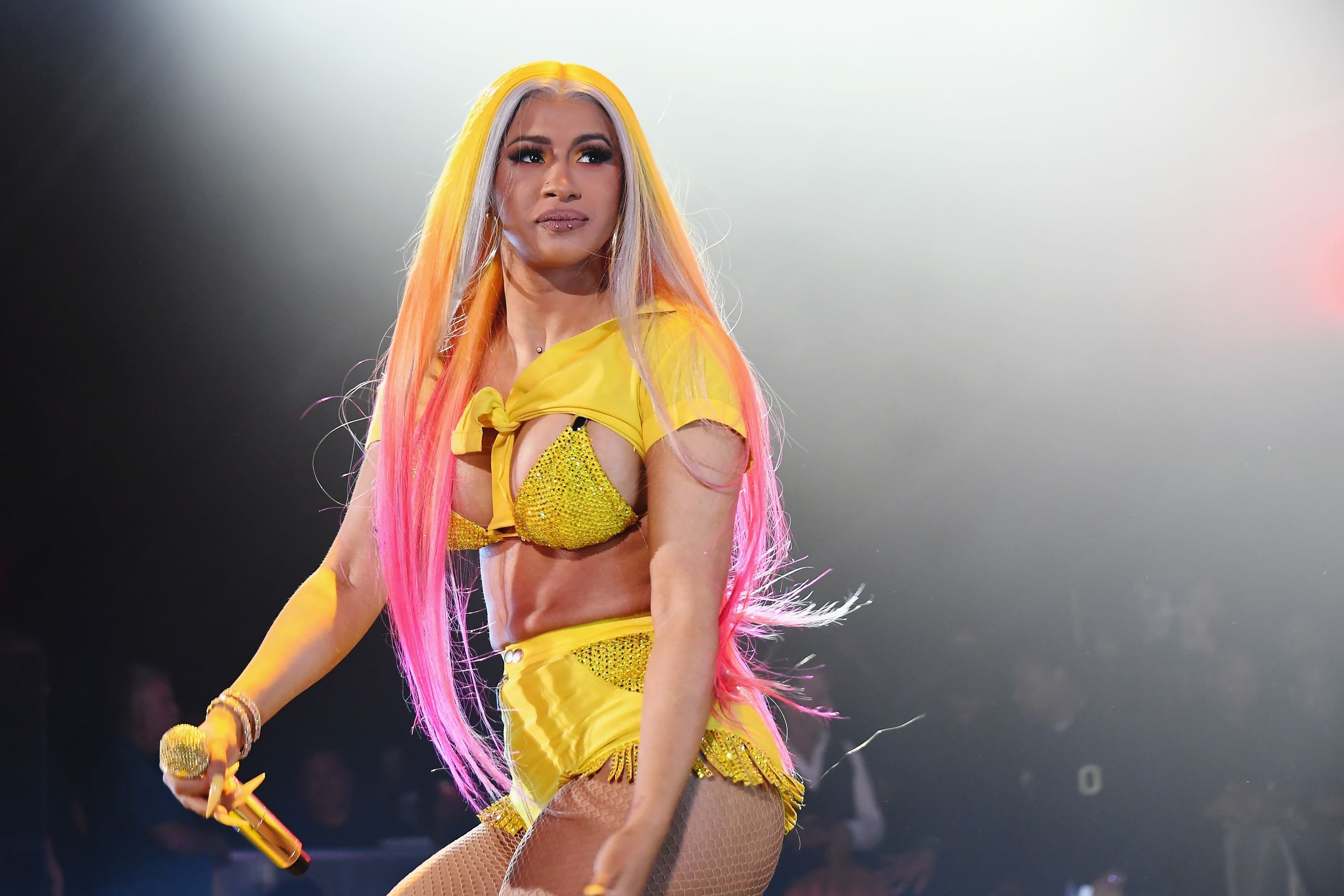 THE SWEETEST THING
Kulture is Cardi B's first child, whom she shares with Migos rapper Offset. Cardi and Offset married in  2017. Offset already had 3 children from previous relationships, but for Cardi B, becoming a mother was a new and wondrous experience.
The couple welcomed tiny Kulture, whose full name is Kulture Kiari Cephus on July 10, 2018, and she has been the center of Cardi B's world ever since. The rapper has described being Kulture's mother as the sweetest moment of her life.
KULTURE AS A KITTEN
Cardi B shared a series of sweet snaps of herself and her daughter enhanced with a kitten filter, that endowed them both with pink fluffy leopard-print ears, cat-whiskers, and tiny noses. The filter also seems to add makeup to their eyes, shading them mysteriously, and Kulture is wearing the bling her mom loves.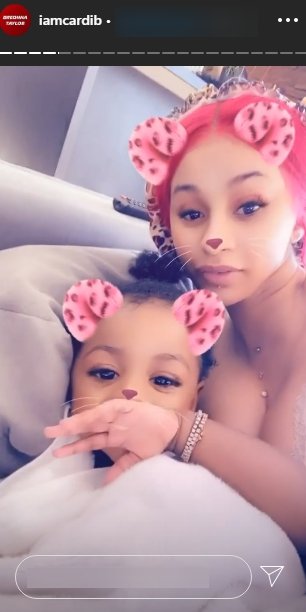 MINI MEDIA STAR
Of course, Kulture has been in the public eye for most of her short life and is quite the mini fashion icon. Her mom even had bling made for Kulture to match hers -- which means lots of diamonds, and gold. Kulture has even been up on stage with mom and dad, which may give her a taste for the limelight.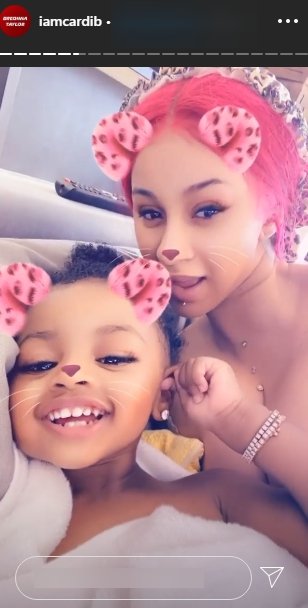 KULTURE HITS THE RED CARPET
Kulture even made her red carpet debut  with Cardi B, at the launch of Teyana Taylor's third LP, "The Album."  The one-year-old stole the show in a rainbow print dress over a white T-shirt, complemented with her  Nike Air Force 1 sneakers.
Kulture finished off her ensemble with a bright yellow bow in her hair, and since no star is ever seen without her sparkle, Kulture sported plenty of bling. She wore rose-cut diamond studs in her tiny ears, and a series of gold and Diamond bracelets on her wrist.
The star of the evening, Taylor, who is the mom of 4-year-old Iman whom she shares with husband basketball player Iman Shumpert, is pregnant with her second baby. Taylor revealed that she is 3 months away from her due date, and of course, its another girl.